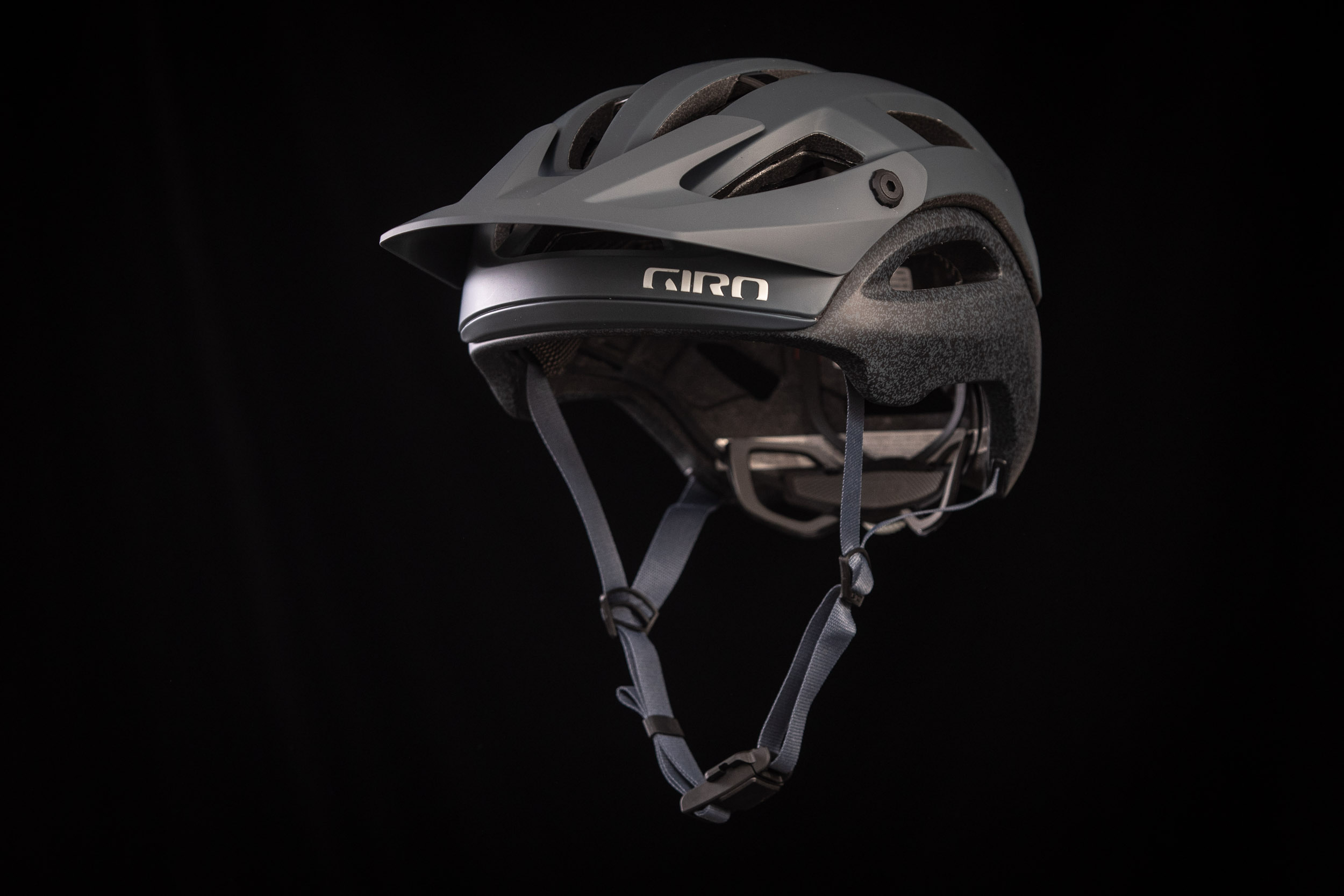 When I first moved to Canada back in 2015, I was still moonlighting for Spoke a little bit and I ended up attending a couple of smaller product launches, one of those was for Giro's brand new MIPS equipped Montaro helmet. Me, I loved that helmet, and since 2015 I have accumulated four of them. Giro helmets have always fit me perfectly and, although I've owned helmets from a few other brands over the years, it's Giro that I really have a soft spot for. I mean I'm still really waiting for the XEN Mark II to drop, each time I catch wind of a new helmet release, I think it just may be the day, but sadly it never is. In fact, I thought this new Giro Manifest helmet could be it when I first heard about it, but a sneak peek at it a few months ago confirmed that this was no XEN. In fact, my initial reaction was not one of awe, in fact it wasn't until I saw the helmet in action on Kona Gravity rider Rhys Verner that I really liked it, and I still have to admit that not all the colourways work so well with the unique ball and socket Spherical MIPS design.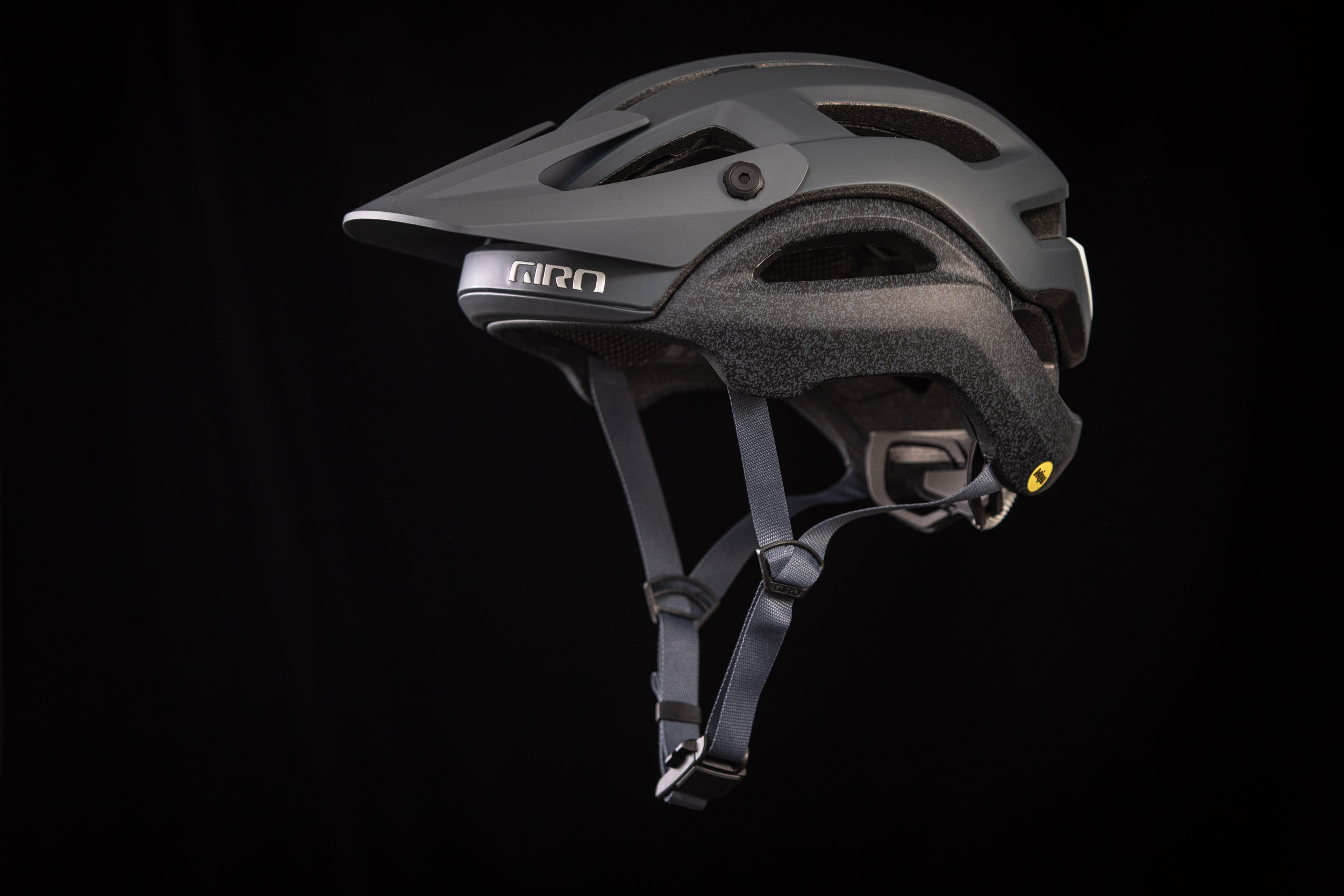 The Montaro is still in Giro's line so the Manifest isn't a direct replacement for any existing helmet, it creates its own unique slot higher up the helmet ladder. Giro has packed the Manifest full to the brim with features and really it leaves little wanting.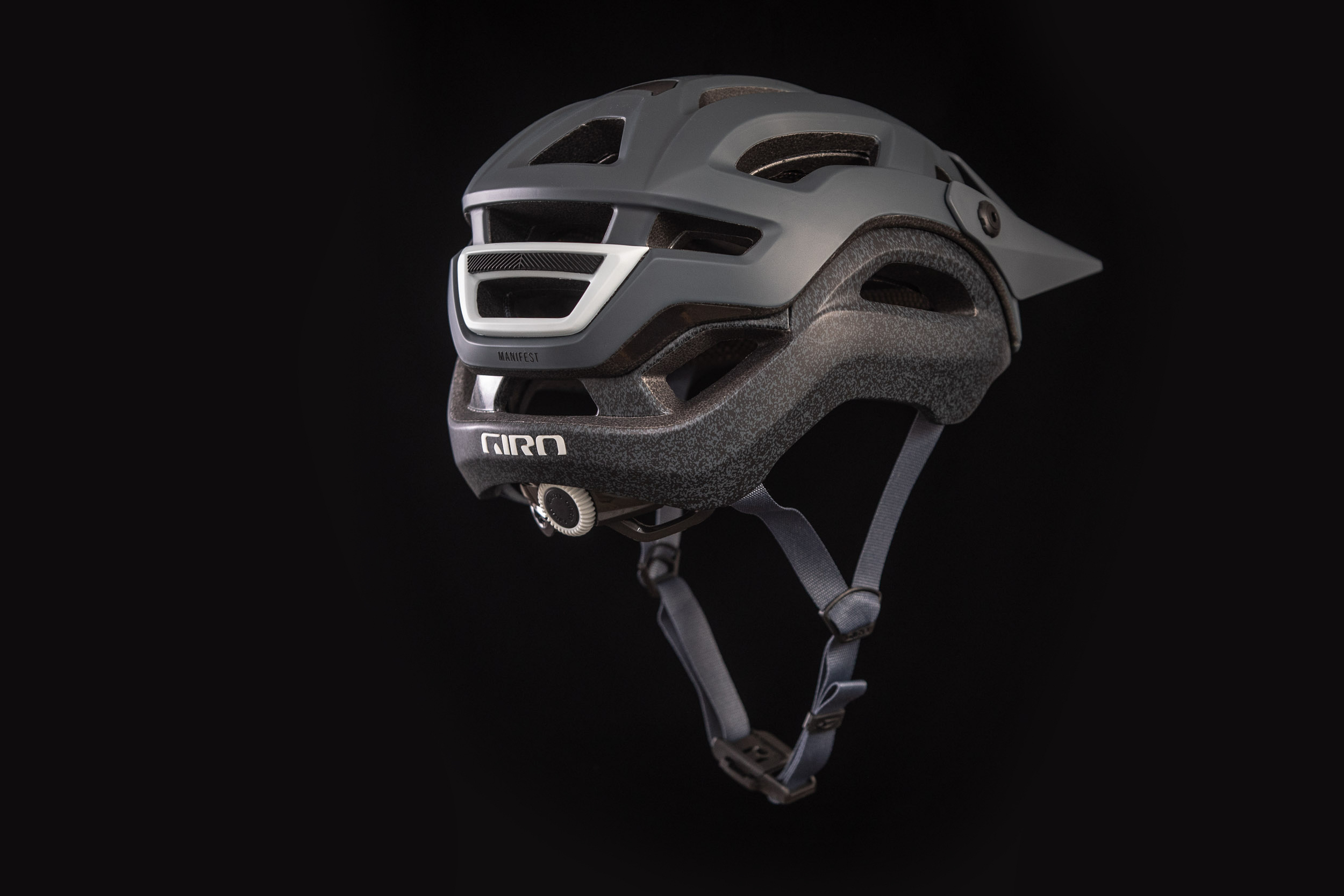 It's not cheap either, retailing in NZ for $499. What exactly does $499 get you? Let's take a closer look and find out.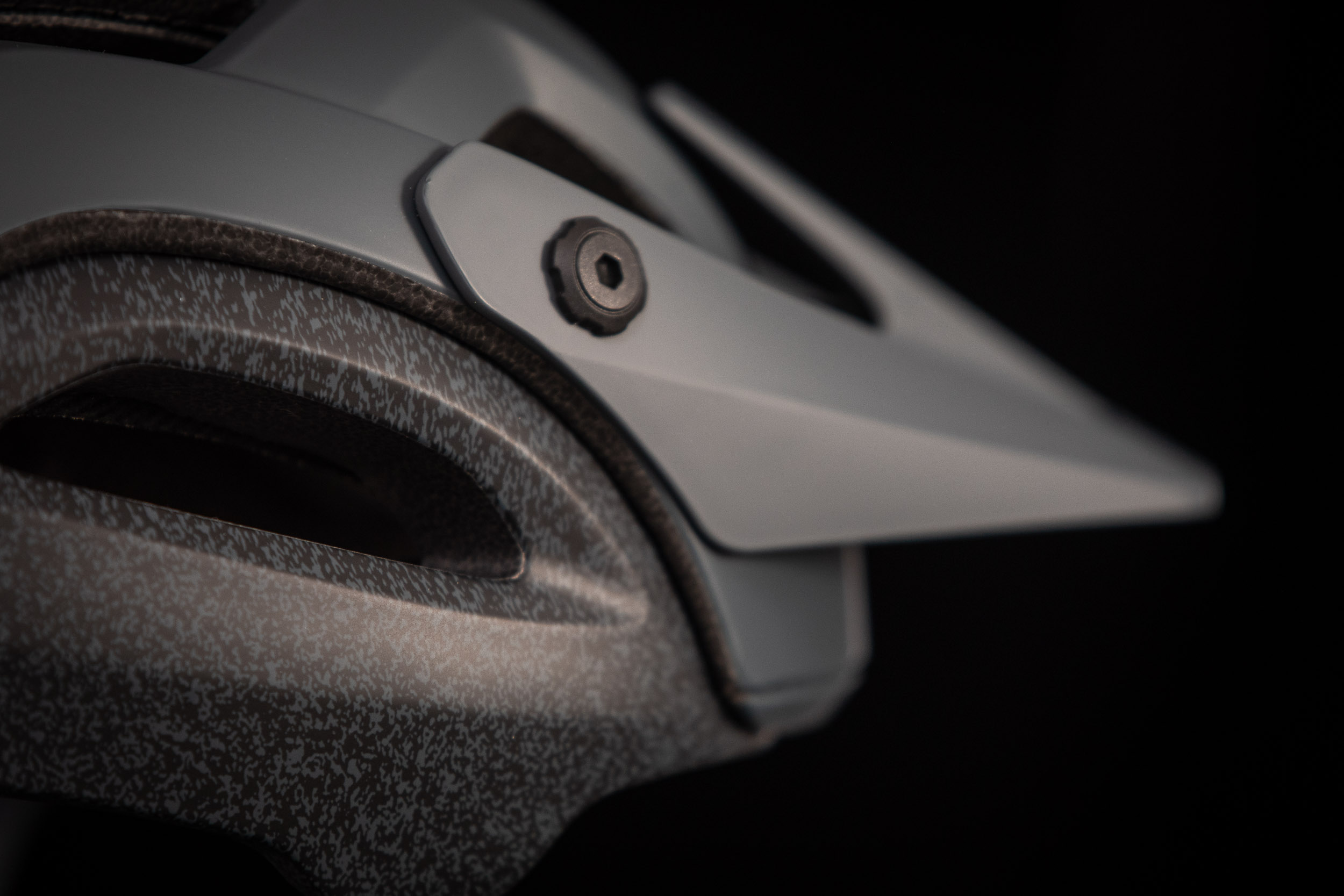 Well, first and foremost you're paying for the R and D of developing Spherical Technology. Giro and Bell's old owner Easton Bell Sports invested in MIPS a few years ago and quickly ushered us into a new era of helmet safety, trickling down the previously expensive MIPS tech to more pricepoint orientated helmets. When Giro was purchased by Vista any obligations to MIPS went too with Giro now free to use whatever technology they think is best and most impotantly safest. Last year Giro introduced us to their take on reducing rotational forces in a crash, developed in house at their DOME facility, they rolled it out in the 50 to 01 inspired Tyrant helmet and their high-end road helmet, the Aether. Whereas previous Giro MIPS helmets featured an anchored thin plastic slip-plane, these new Giro helmets were sporting two separate density EPS layers that rotate individually, enabling a much better fitment for the user while maintaining everything awesome about MIPS, namely a reduction in rotational forces when you inevitably eat shit. In a minor update, the wonky Montaro style visor has been replaced with a more Moto inspired setup.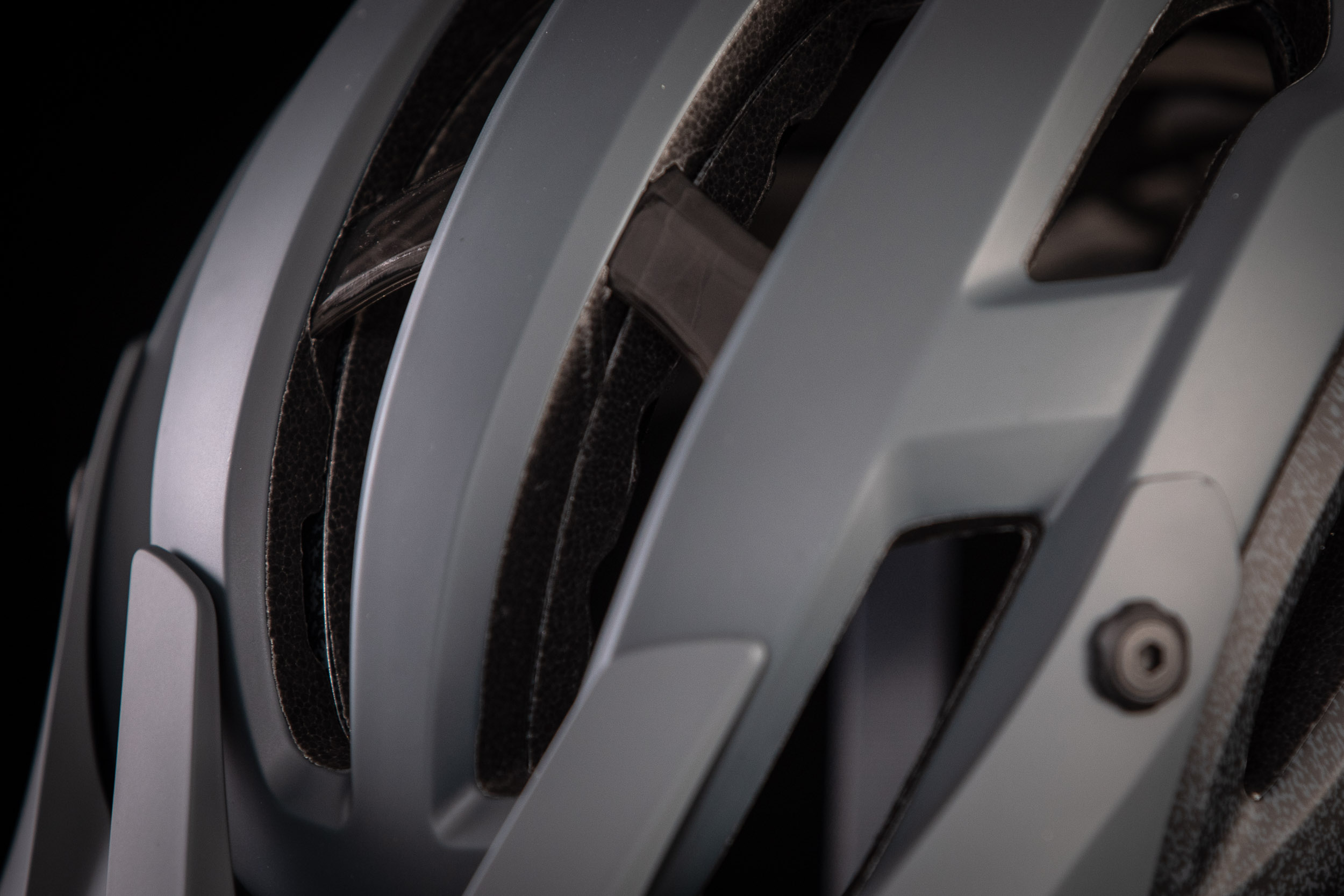 The DOME also has its very own wind tunnel where Giro and Bell engineers and designers can test aerodynamics and airflow/cooling using a heat sensor-equipped dummy. The Manifest is cool, thanks in part to the large vents and this funky shatter-resistant reinforced arch.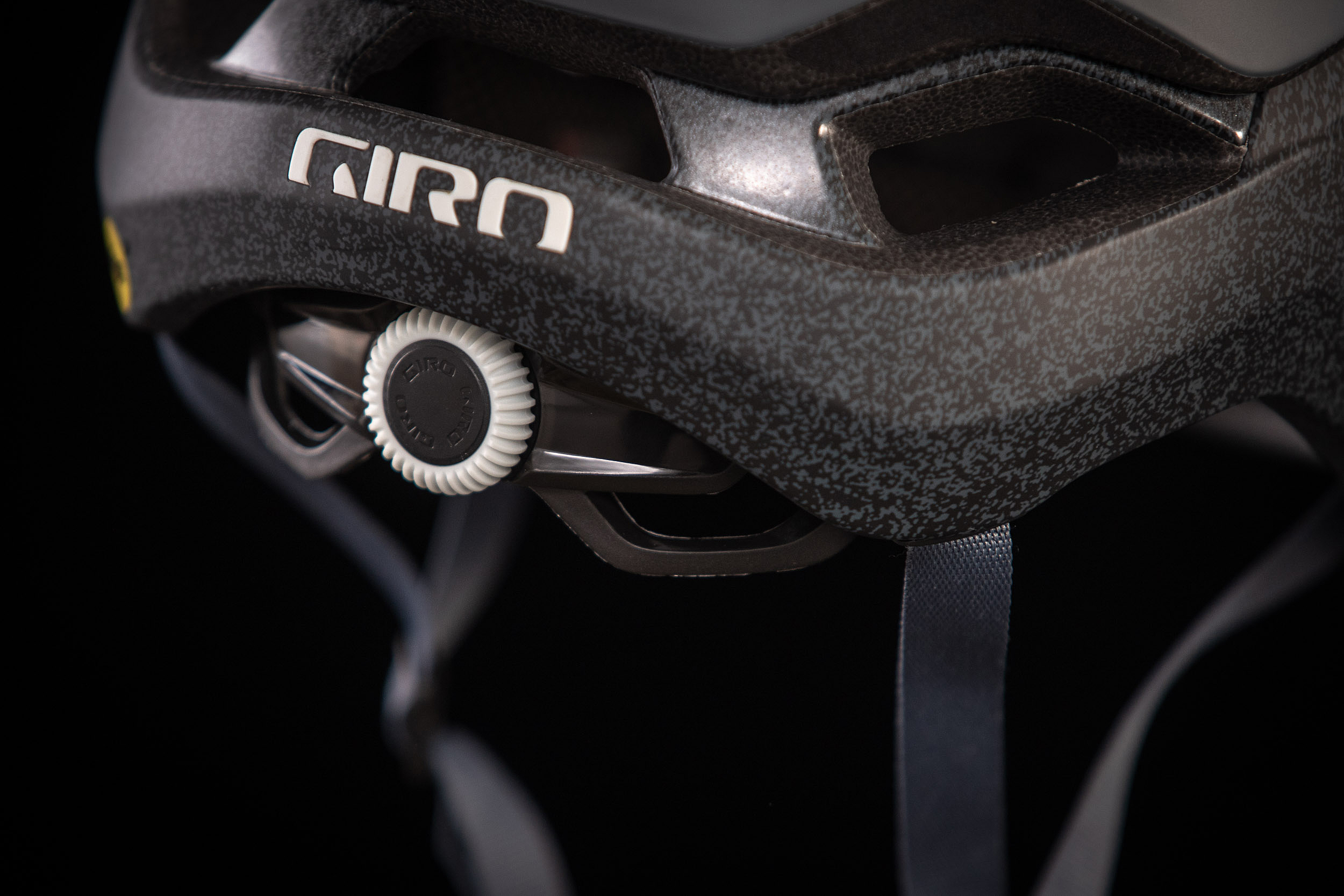 The move to Spherical Technology allowed Giro to develop their Roc Loc system further and Roc Loc Trail was born, having used EVERY form of Giro's Roc Loc over the years I can truly attest to the comfort and snug fit of this latest iteration, the large dial is way more glove friendly than what's found on the Montaro, plus it means you can actually repair this helmet if you break any of the Roc Loc fixtures, which was/is a bit of a problem on the Montaro which was essentially unserviceable.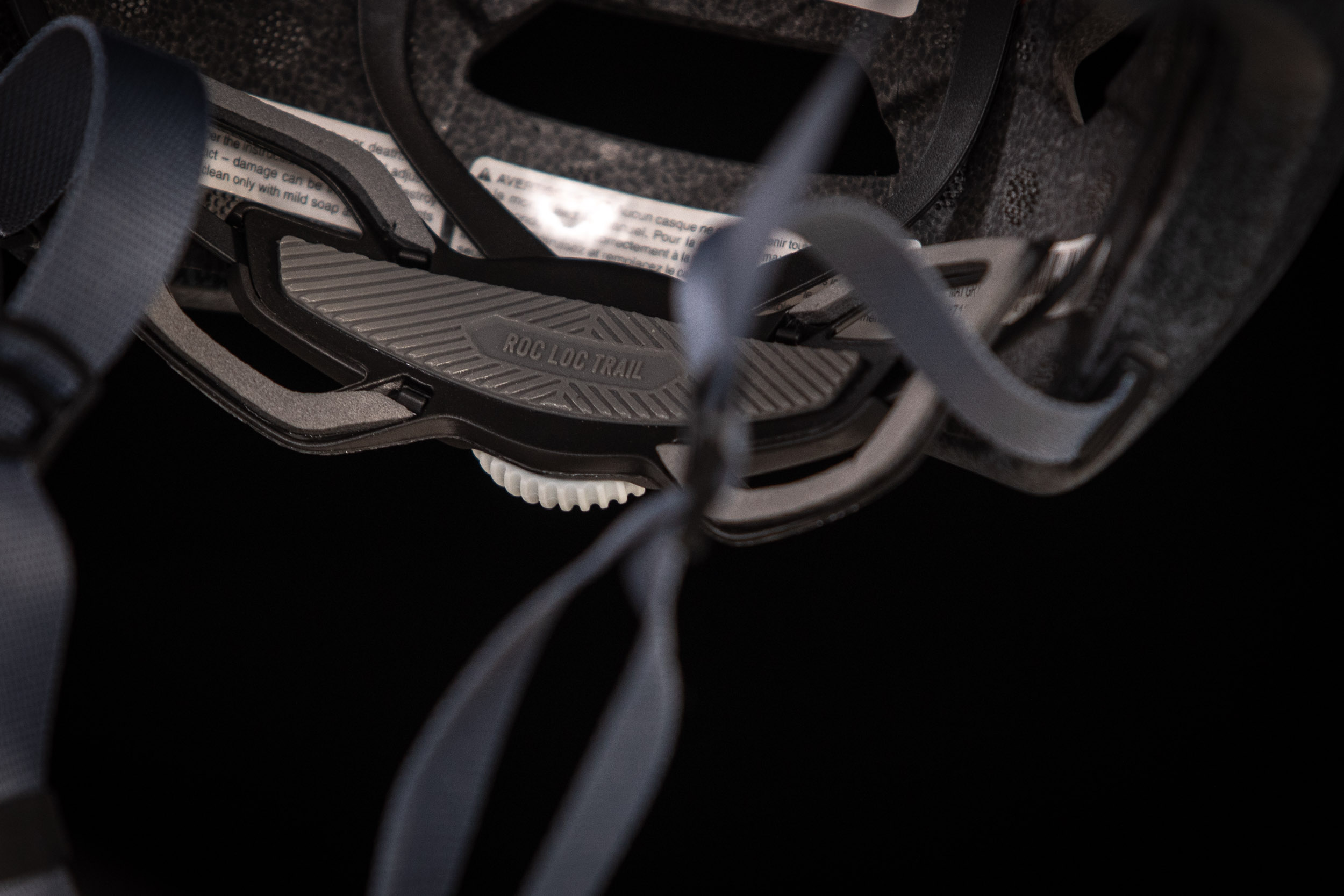 Comfort is Key with the Roc Loc Trail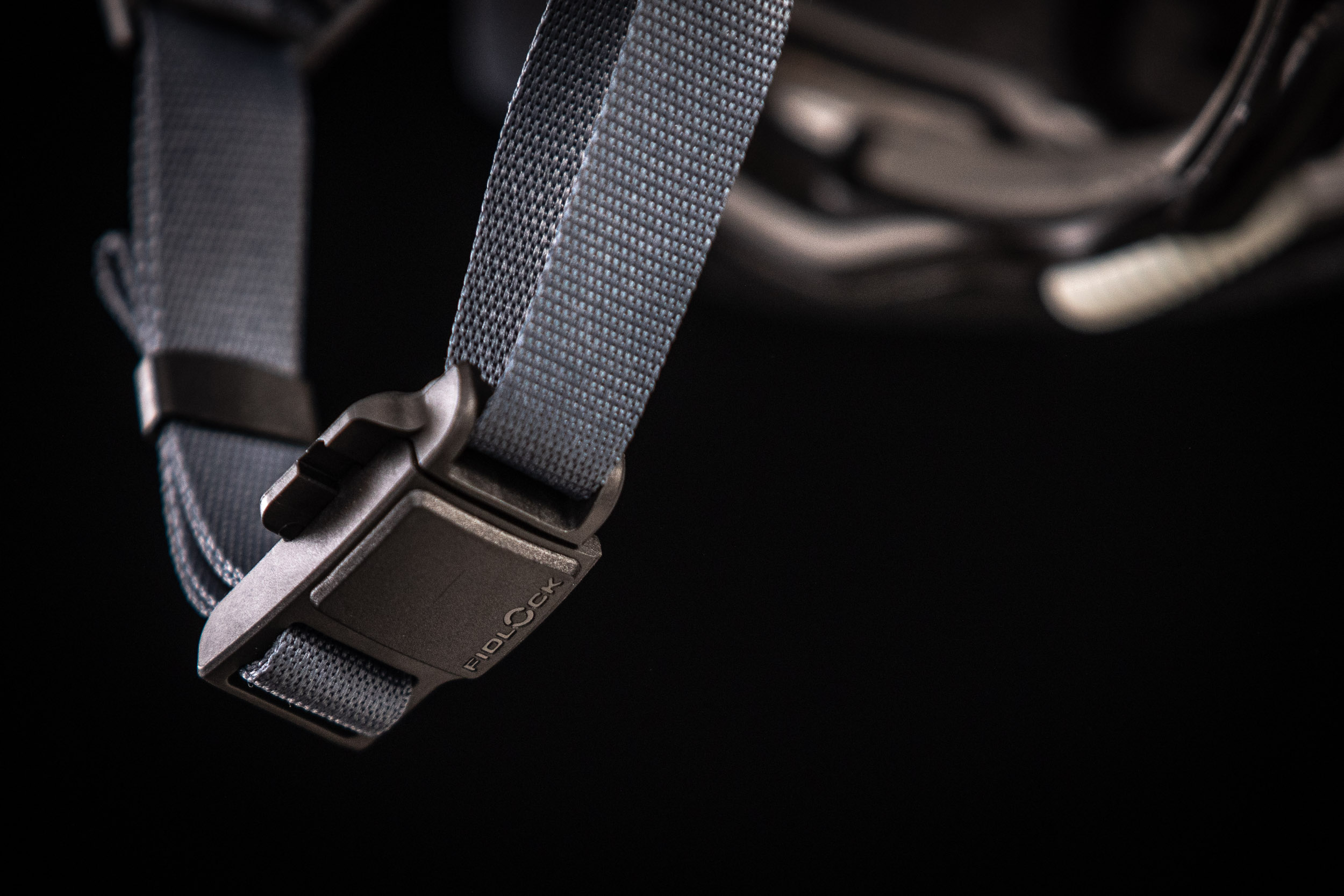 The helmet clasp has also seen a radical revamp, no longer a traditional buckle it now incorporates magic… I mean magnets via a FidLock buckle, it takes a little getting used to, but once you remember it's not a buckle releasing the helmet it is a breeze.
And if you have owned any Giro helmets of late, adjusting where the Roc Loc Air would sit on the back of your head was routine, not anymore. Giro have gone back to their old semi permaninet snaplock system of adjusting the depth of the helmet, there will be no random slipping, it's set and forget.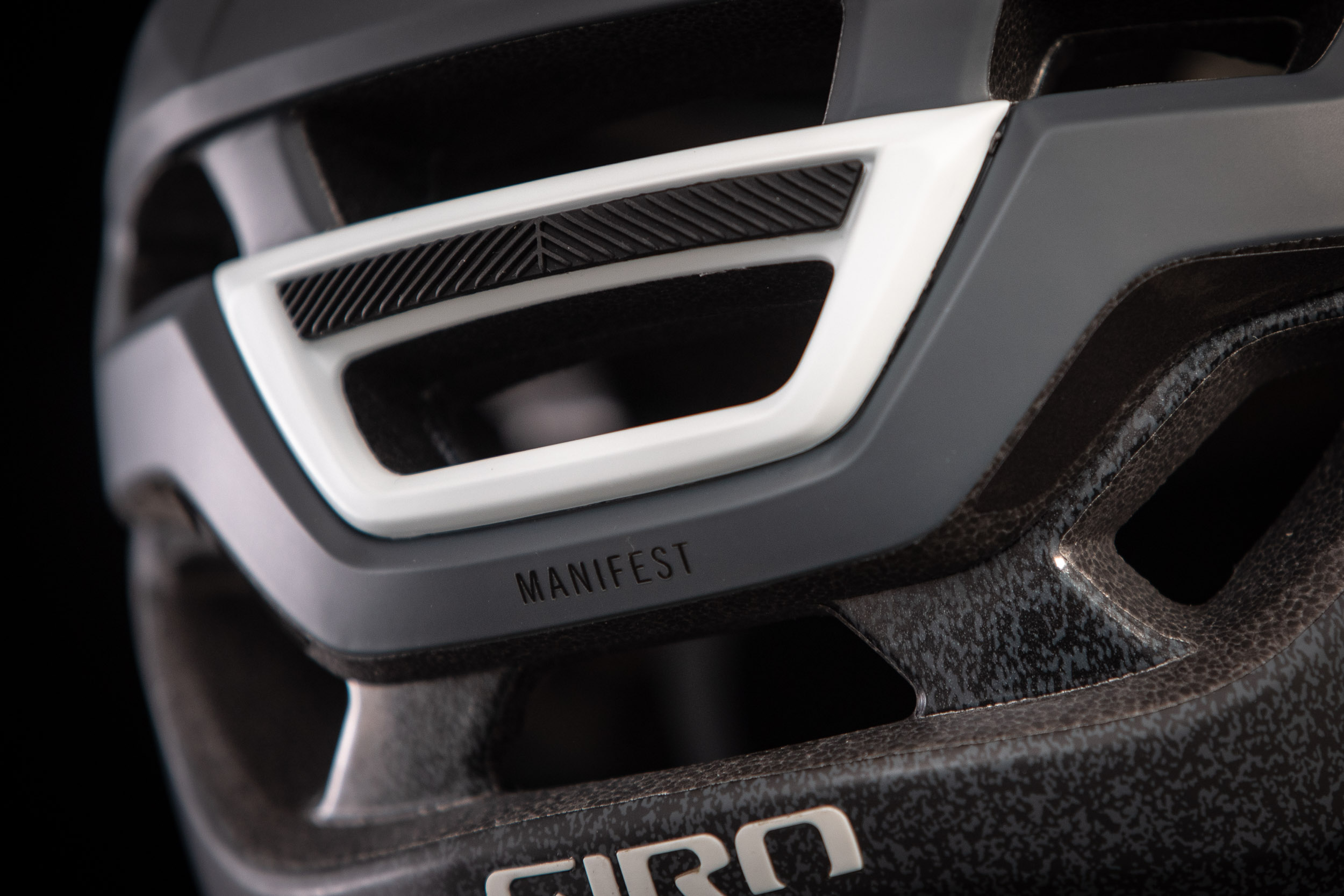 Speaking of no slipping, when you go Full Enduro you can be sure your goggles will stay put. There is also some funky grippers to hold your sunnies in place, but I NEVER ever ride with sunnies on so I didn't shoot those.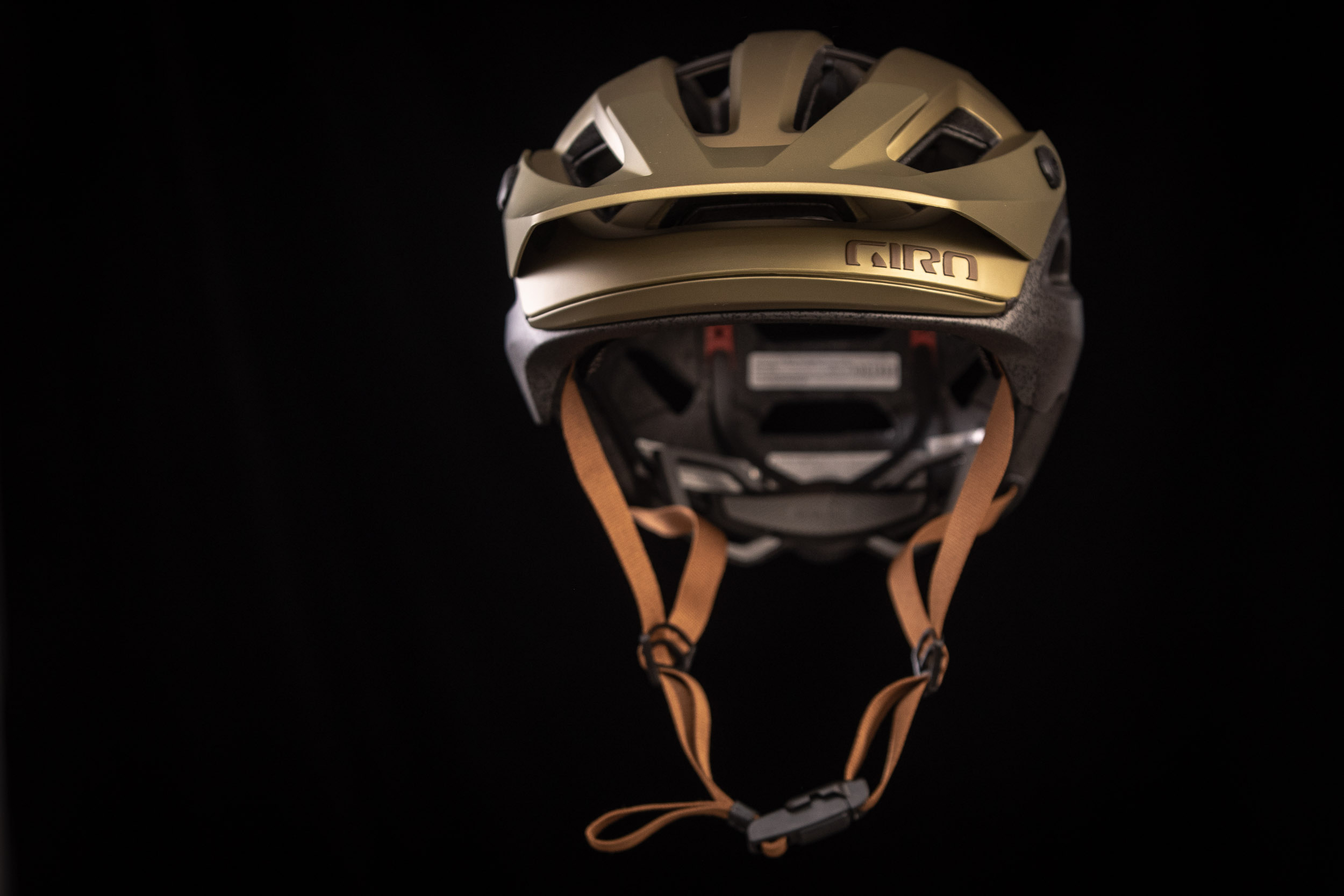 So yeah, you get a lot of bang for all those $499 bucks. And I can tell you that despite its slightly weird appearance in photos it looks way better on too. In fact, I was pleasantly surprised, I thought it was going to be like wearing a giant mushroom on my head and that I was going to look like a Mario Brothers game character, but in reality, it has a very similar profile to the Montaro and actually looks prett cool on.
Oh Elliot got one too in this sweet Matte Olive color, his you can buy in NZ, mine you can't I'm sorry.