In the past year since Dad and I have started tramping, we now have begun three tramps at the Kiriwhakapapa road end. The climb is tough, but it's over quickly because the track is very steep, in fact, the track is almost vertical in places.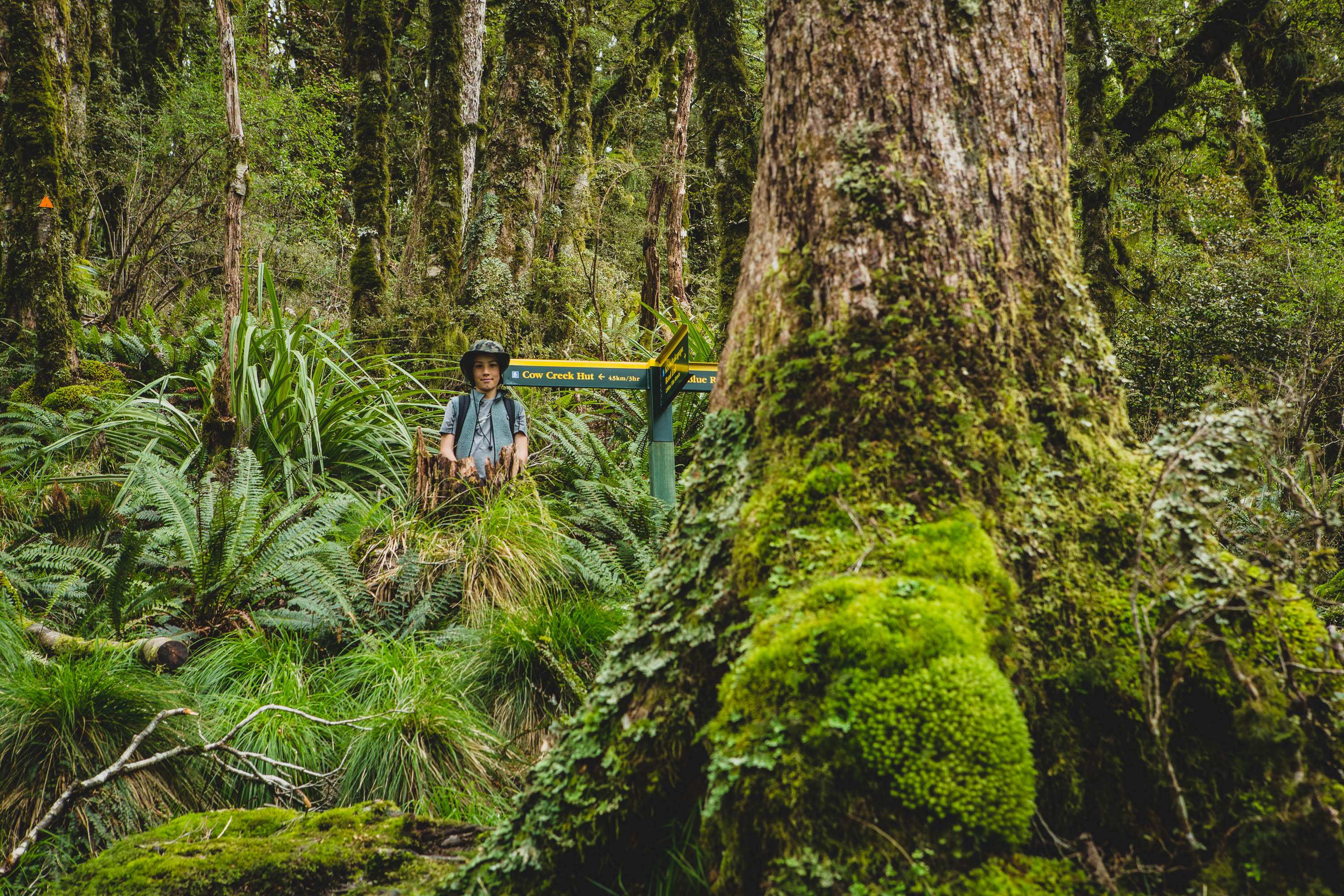 For this tramp, we planned to head over the Blue Range and down to Cow Creek Hut for the night. The next day, we wanted to head up to Table Ridge and walk around to Mitre Peak and then walk down to Mitre Flats hut. On our last day, we would walk to Atiwhakatu Hut and then out to Holdsworth road end. This would be my first ever two-night tramp.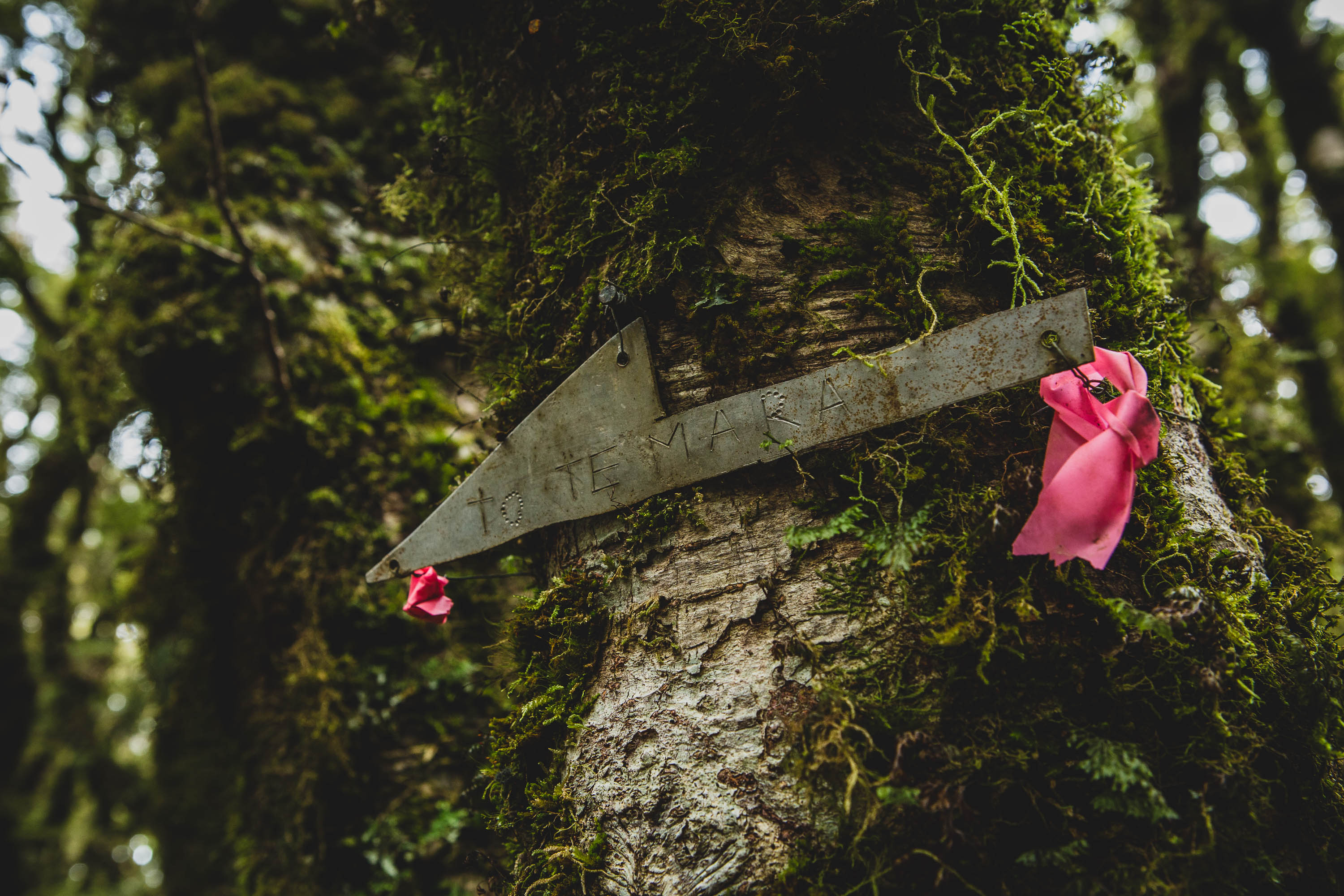 I only ever turned right at the top of the Blue Range track, for some reason I thought it was the top, but it actually kept climbing. Dad said we should check out Te Mara Peak, but after realising that we should have taken our packs we turned around just below the top and kept heading towards Cow Creek. Once we were back on the main trail, we started to traverse and climb a little before the track turned right to follow a new ridge down to Cow Creek Hut.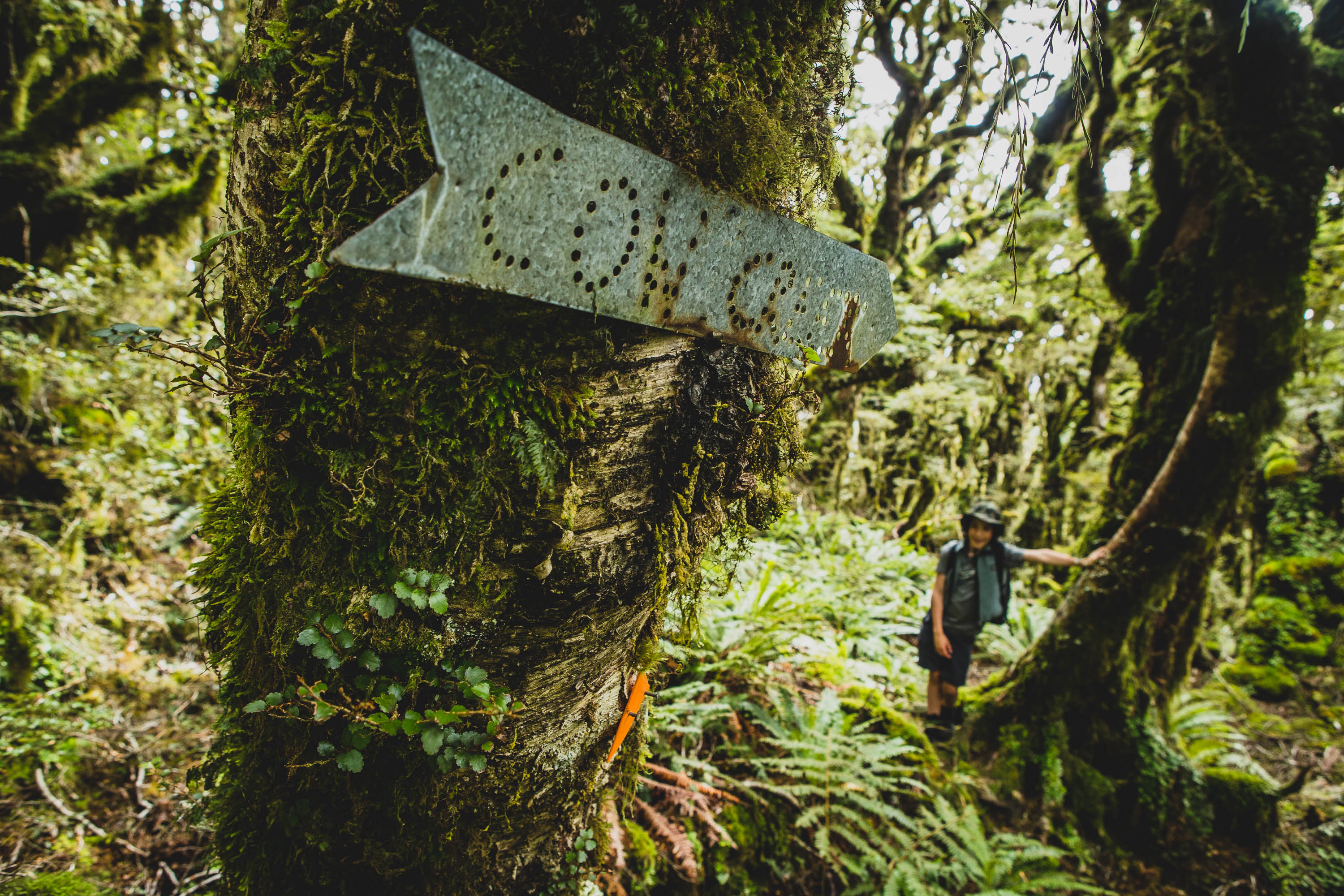 It may be exhausting but it is fun. It took me a little while to get into a good pattern on this tramp and for some reason, I felt very tired, it may have been all the Macintosh toffees I ate in the car on the drive there.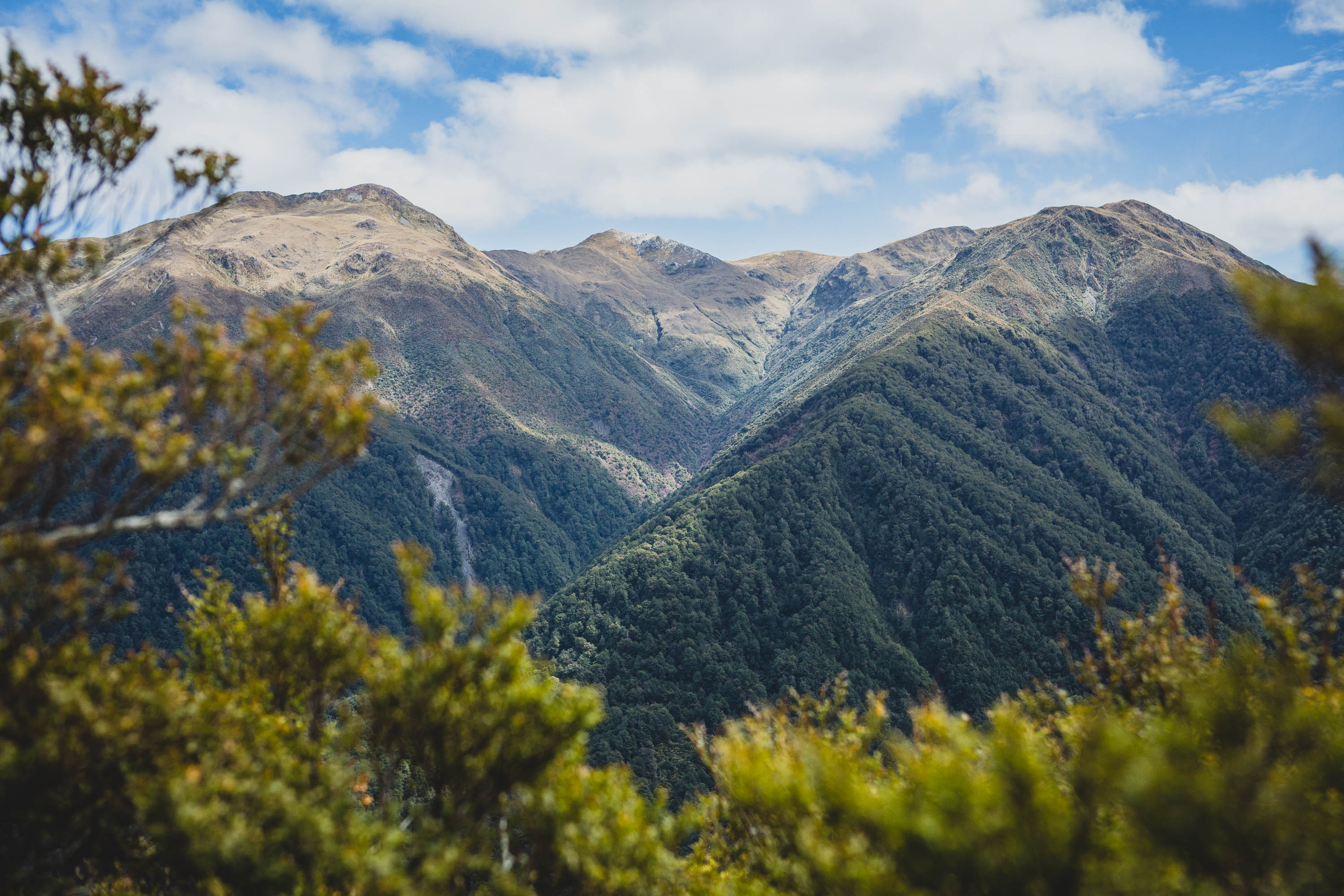 My dad gasped when the track stopped heading down and was flat for quite a while. We reached a sign pointing to the Waingawa River, if we had gone straight it would go to Bannister ridge but we wanted to go to Cow Creek Hut so we started to head down. Like it had been at the start with our first climb it got vertical again. I was glad we were finally going down.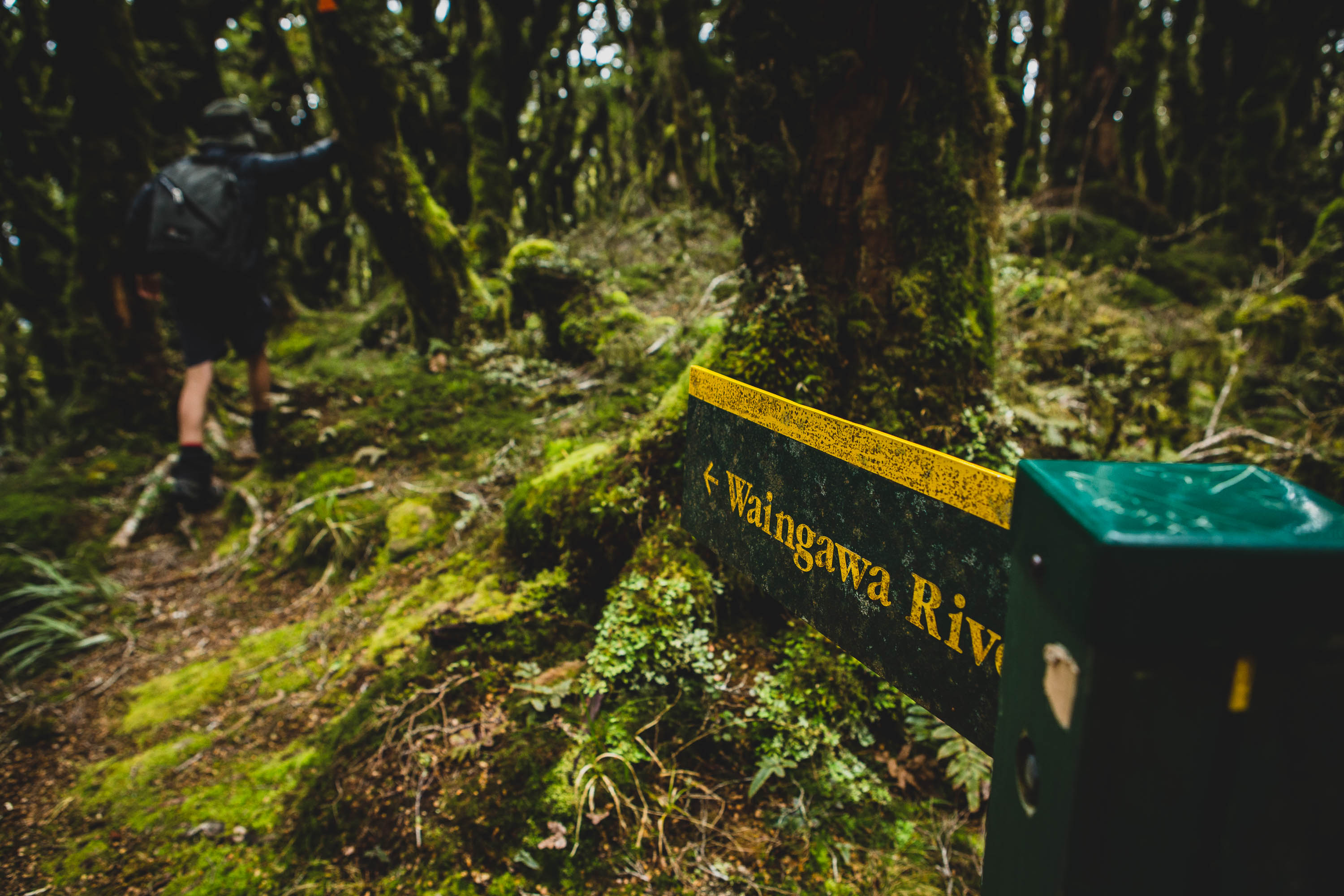 Soon we were at the river looking for a bridge across. Dad told me that when he was younger there was no bridge but a cage that you pulled yourself across in. The bridge crossed just near a river fork, it was a very high bridge so we got a cool view. From the end of the bridge, we could see the hut.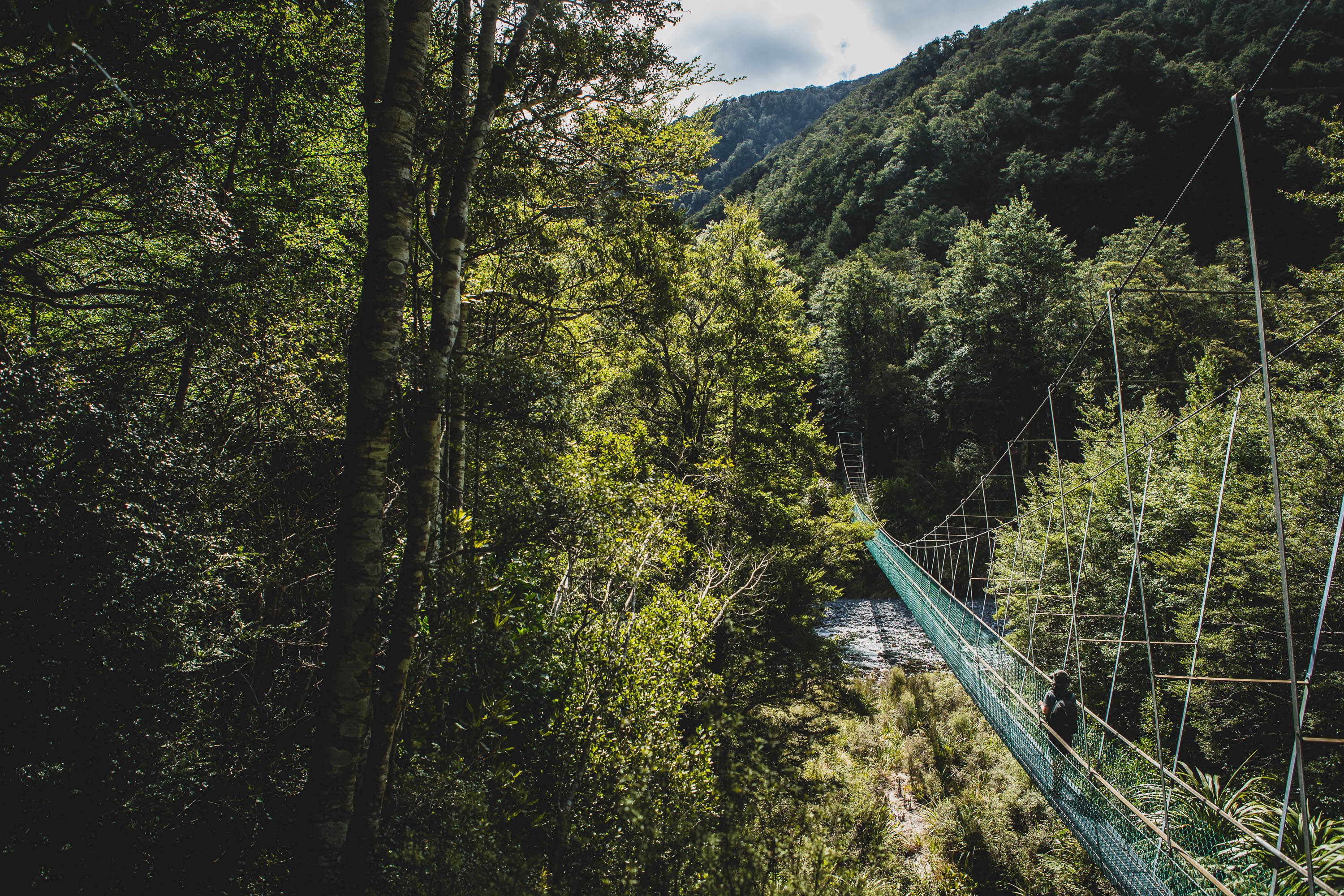 We saw no smoke coming out of the chimney, I hoped that no one else was staying and that it would just be us in the hut. When we got to the hut I noticed there were no boots or packs outside. We had the hut all to ourselves. There was plenty of firewood, the people who were there before us must have got lots. Dad lit the fire and then went looking for fish because Craig and Hadley caught nine trout near the hut a few weeks before us. We saw four.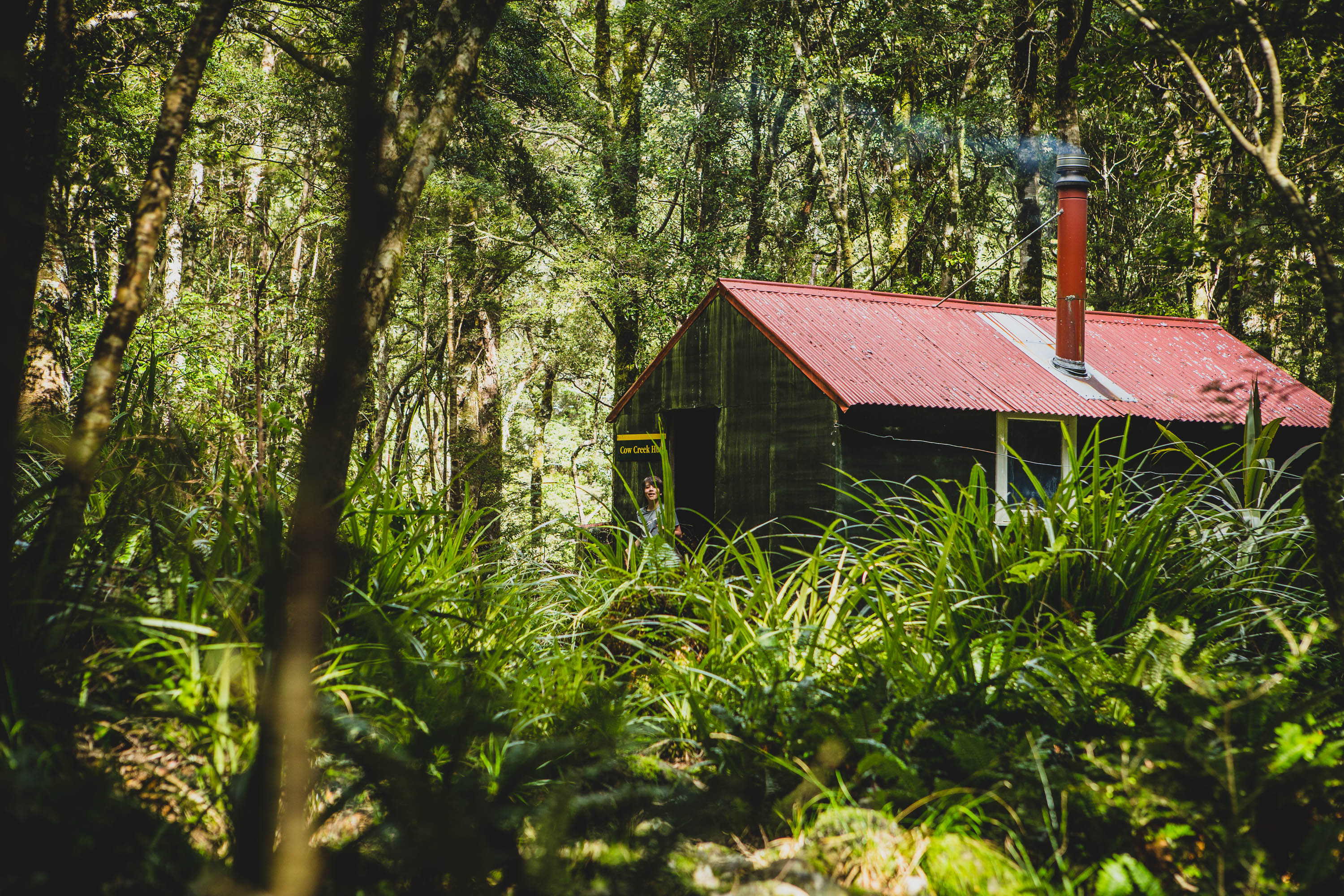 Dad made what he always makes for dinner, chorizo and rice risotto.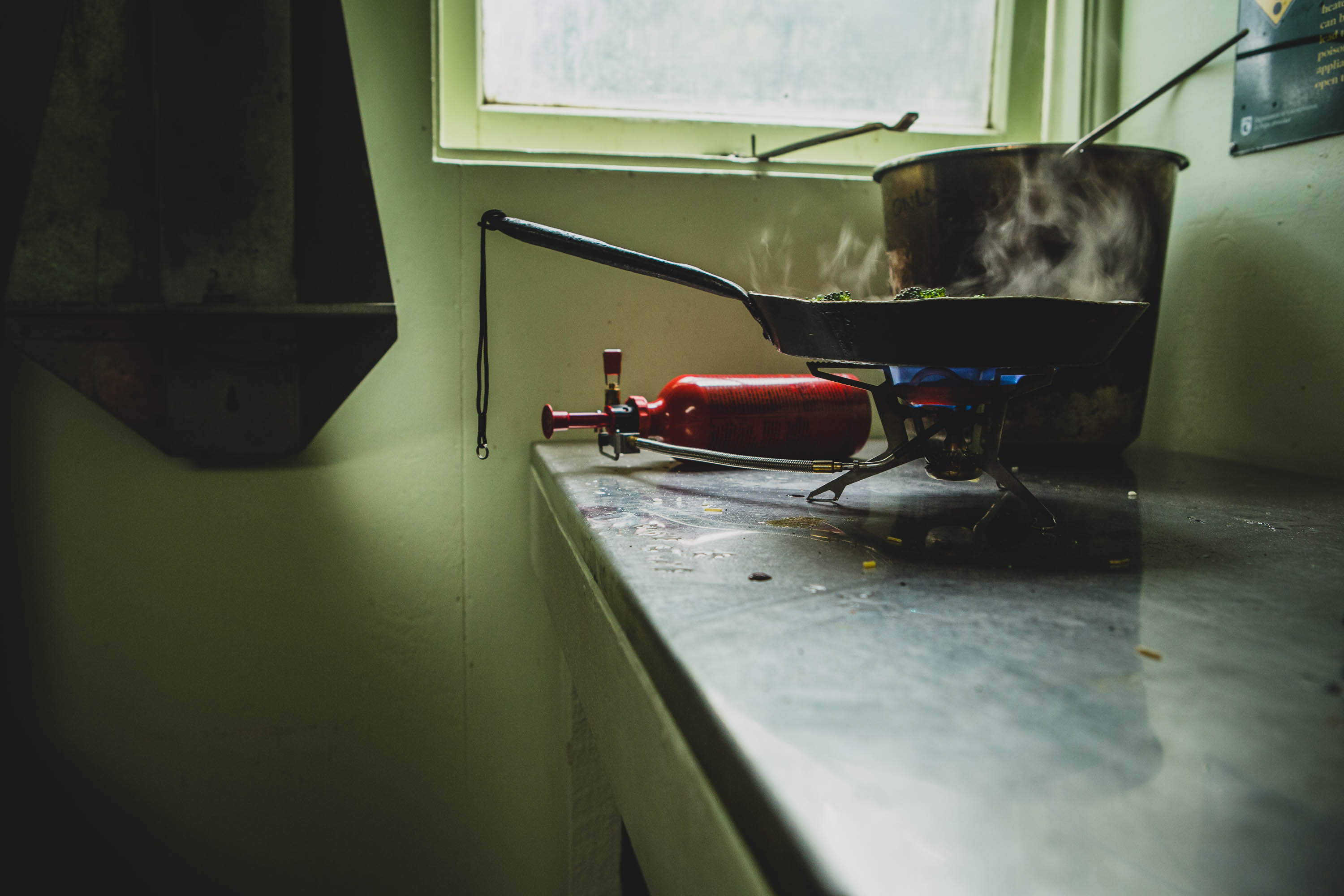 The next day we started early, we had muesli and milk for breakfast then we cleaned the hut and started tramping. The track started next to the hut and was the most vertical climb I've ever done, after about 30 minutes it got easier, we stopped at the turn-off to Arete Forks. My dad says the track to Arete Forks hut is really difficult and steep with lots of ups and downs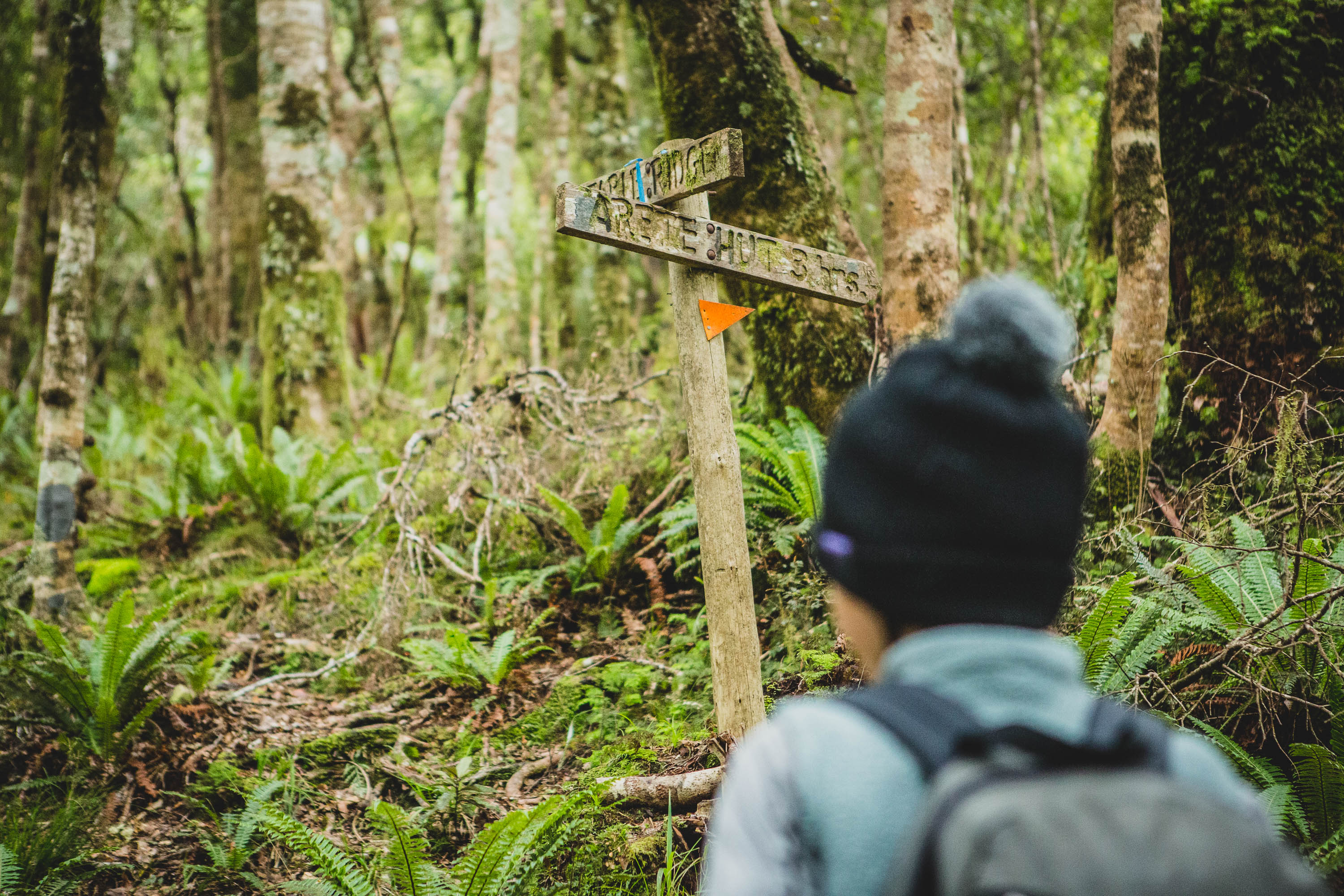 We finally made it to the bush line and a giant track marker, but you couldn't see it from above, I think that's how my mum and dad got lost here. I saw a pile of rocks and dad explained what they were. He said they are called cairns and that they are markers above the bush line.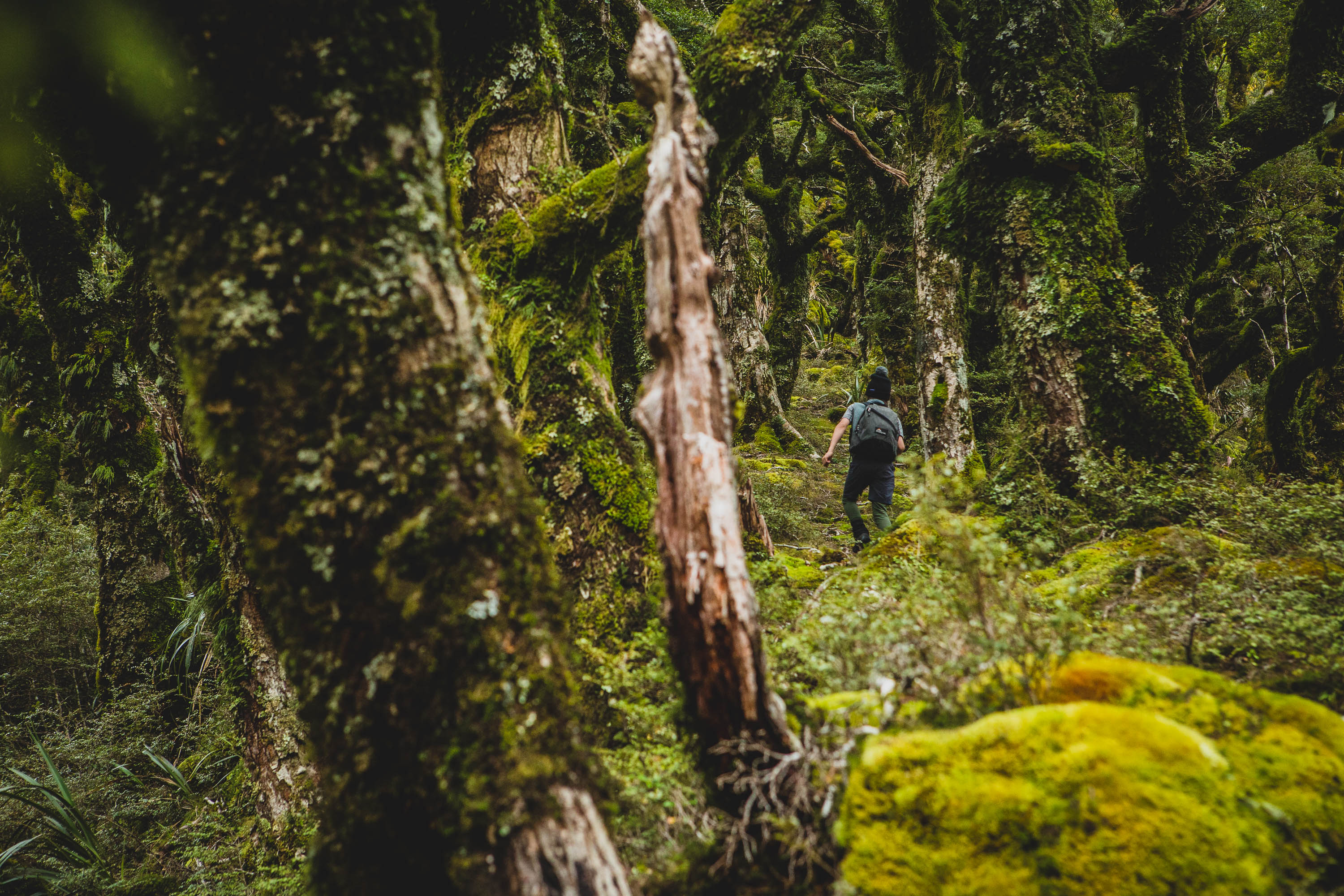 We could barely see any cairns so I led the way up. Once I got to know the terrain, tramping on the tussocks wasn't that hard. We only saw a couple of cairns on the ridge. Then we finally reached the top of the first mountain, we had four to go to get to Mitre Peak. After the third peak, we found a huge small tarn. We pumped water into our bottles with our purifier. I took some ice from the tarn and threw it at my dad, my dad was miserable.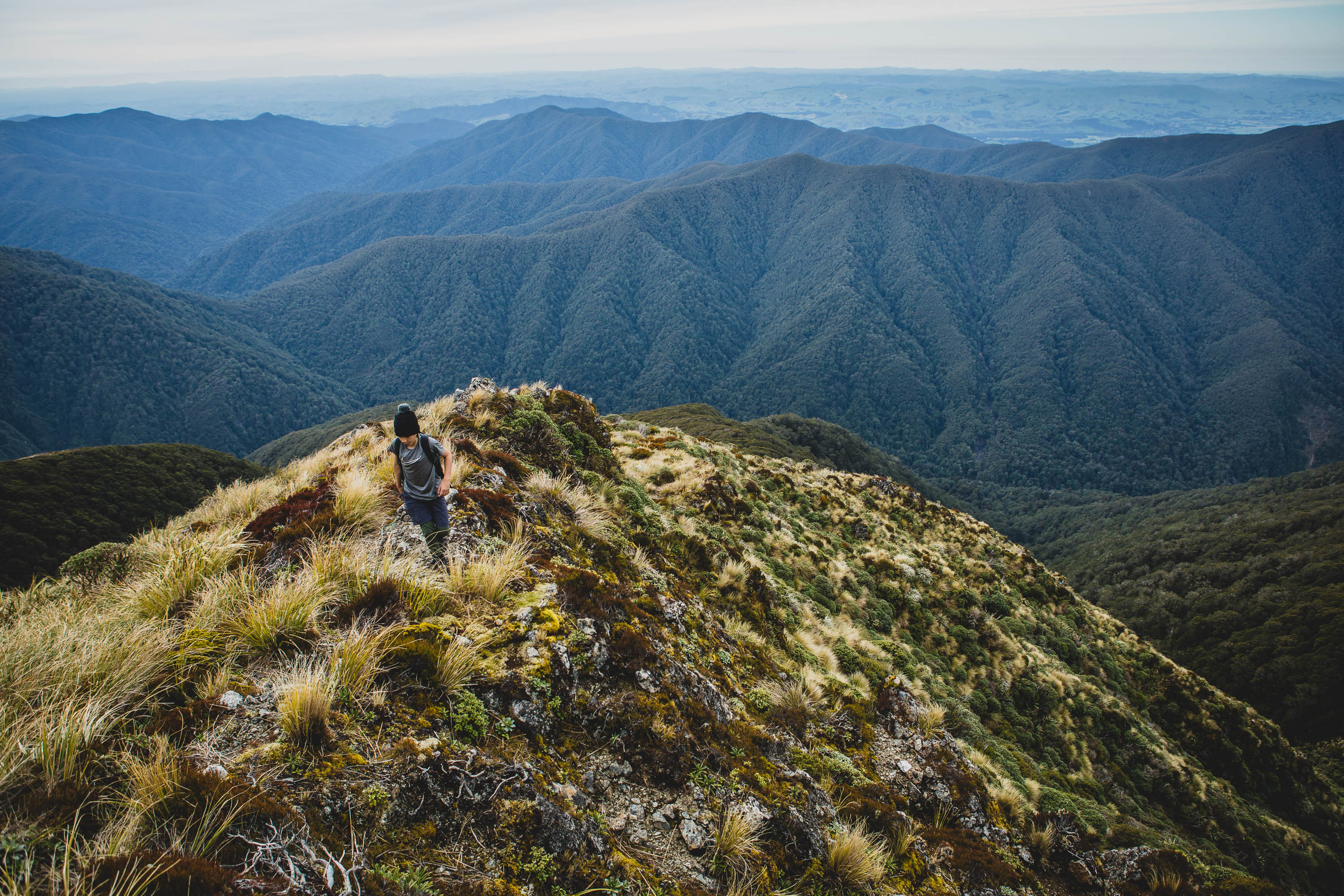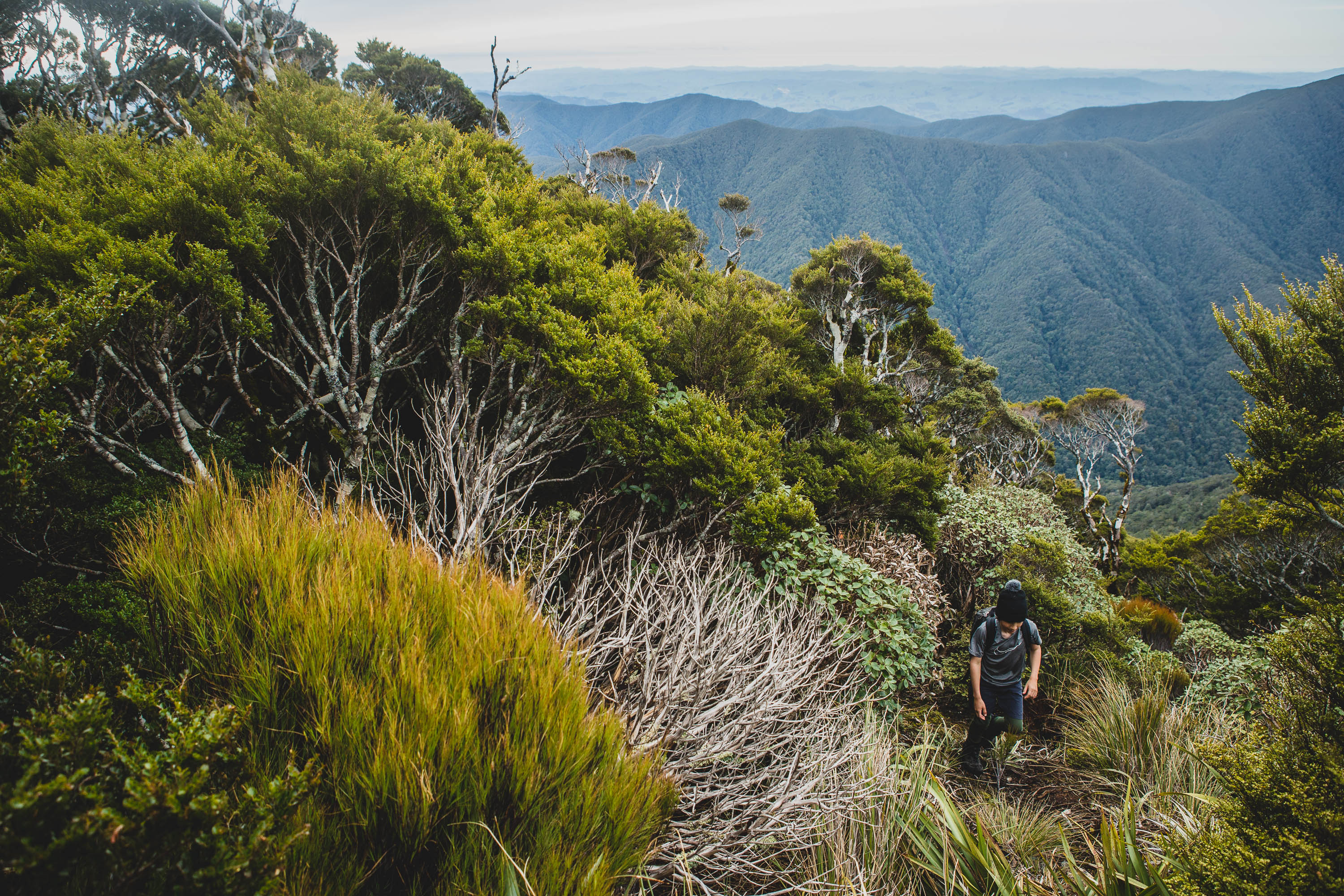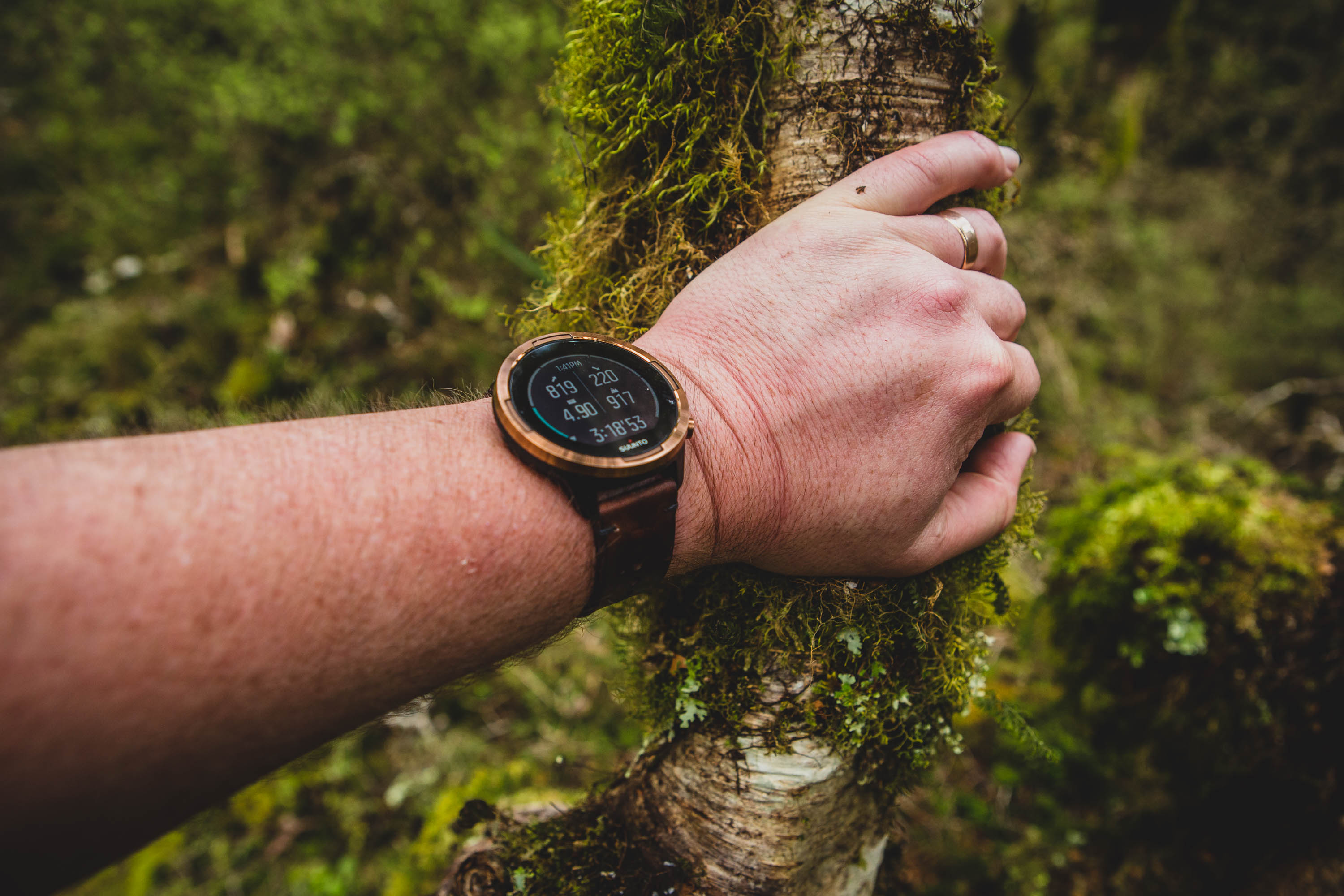 We could see Tarn ridge hut and my dad wanted to go check it out before they tear it down, I asked how long it would take and dad said an extra two hours, I did not want to walk two more hours. We scrambled up Mitre Peak, it was hard but fun, if you make a wrong step you could fall up to 200m, if you fell, you would definitely break something.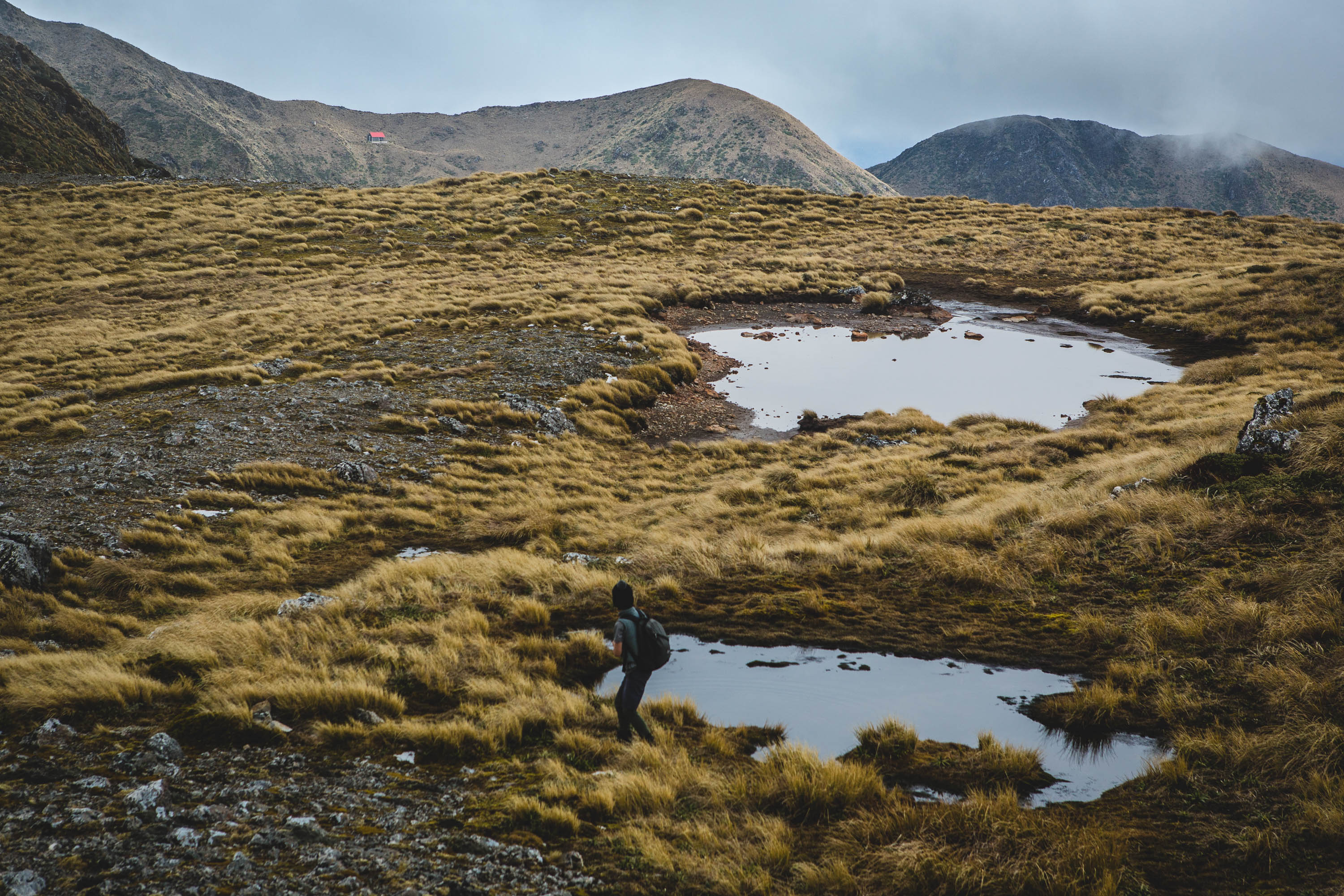 We had lunch at the top of Mitre Peak, I was starving. We had a cool view with our lunch until the clouds came and ruined it. We knew it was downhill all the way to Mitre Flats Hut, it was pretty easy going. When we got to the hut, there were about four people there, I went to check out the river and my dad started cooking dinner.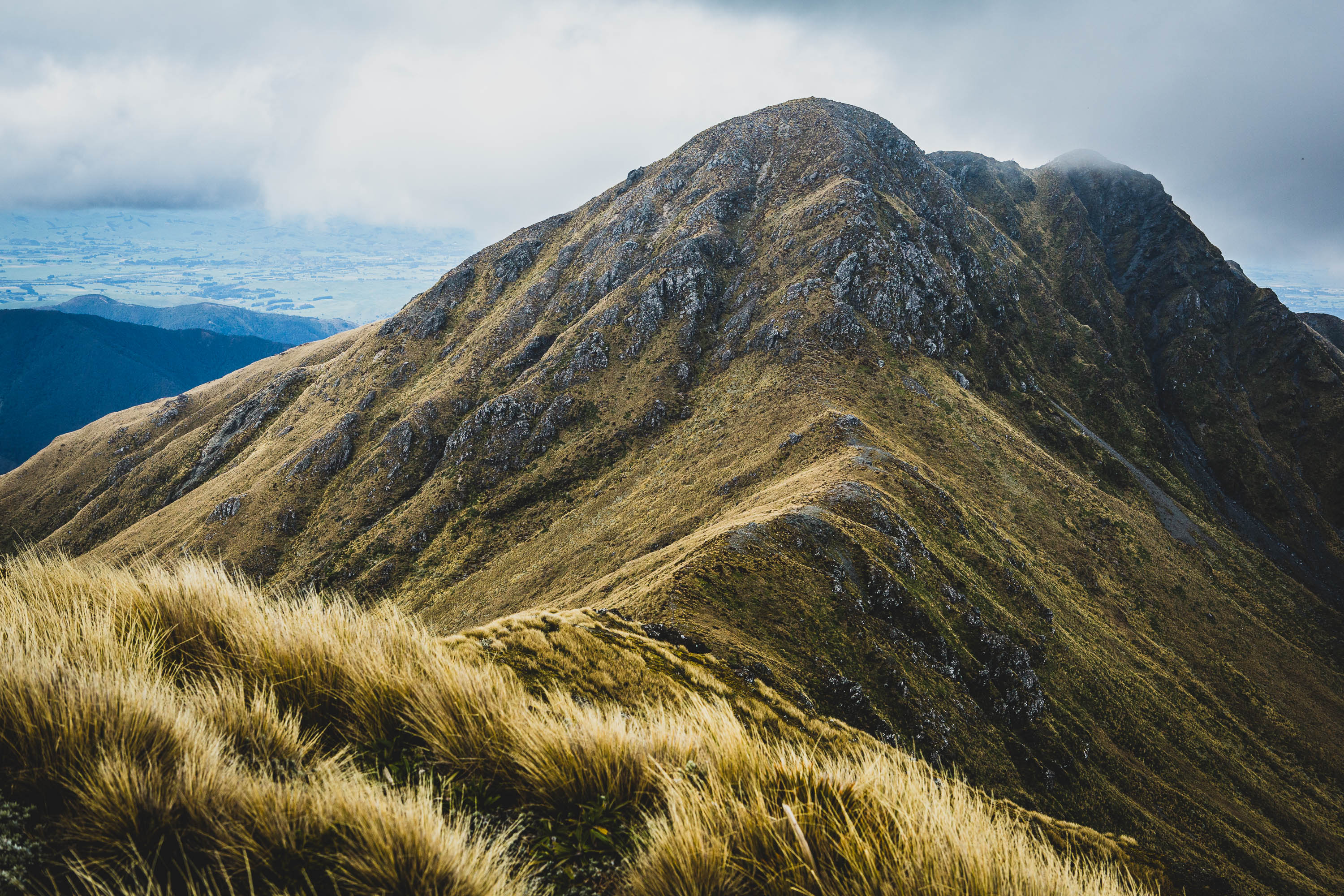 I started to light the fire because it was going to be one of the coldest nights. I got the fire going all by myself. We ate dinner and butterscotch pudding beside the river after we finished about six more people arrived. The hut was going to be chaotic tonight. We still had one day of tramping to go so went to bed early and even with so many people we had a good sleep.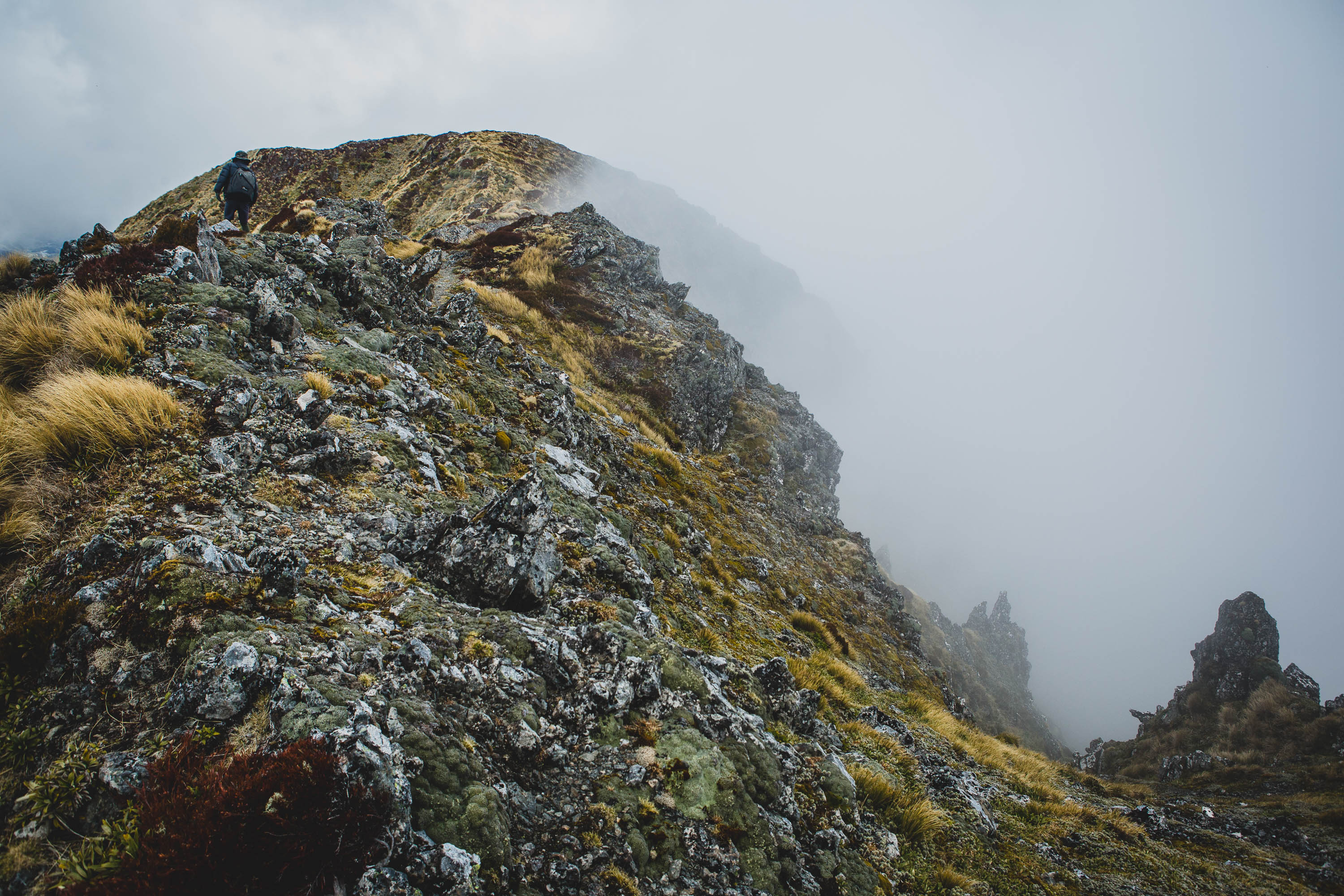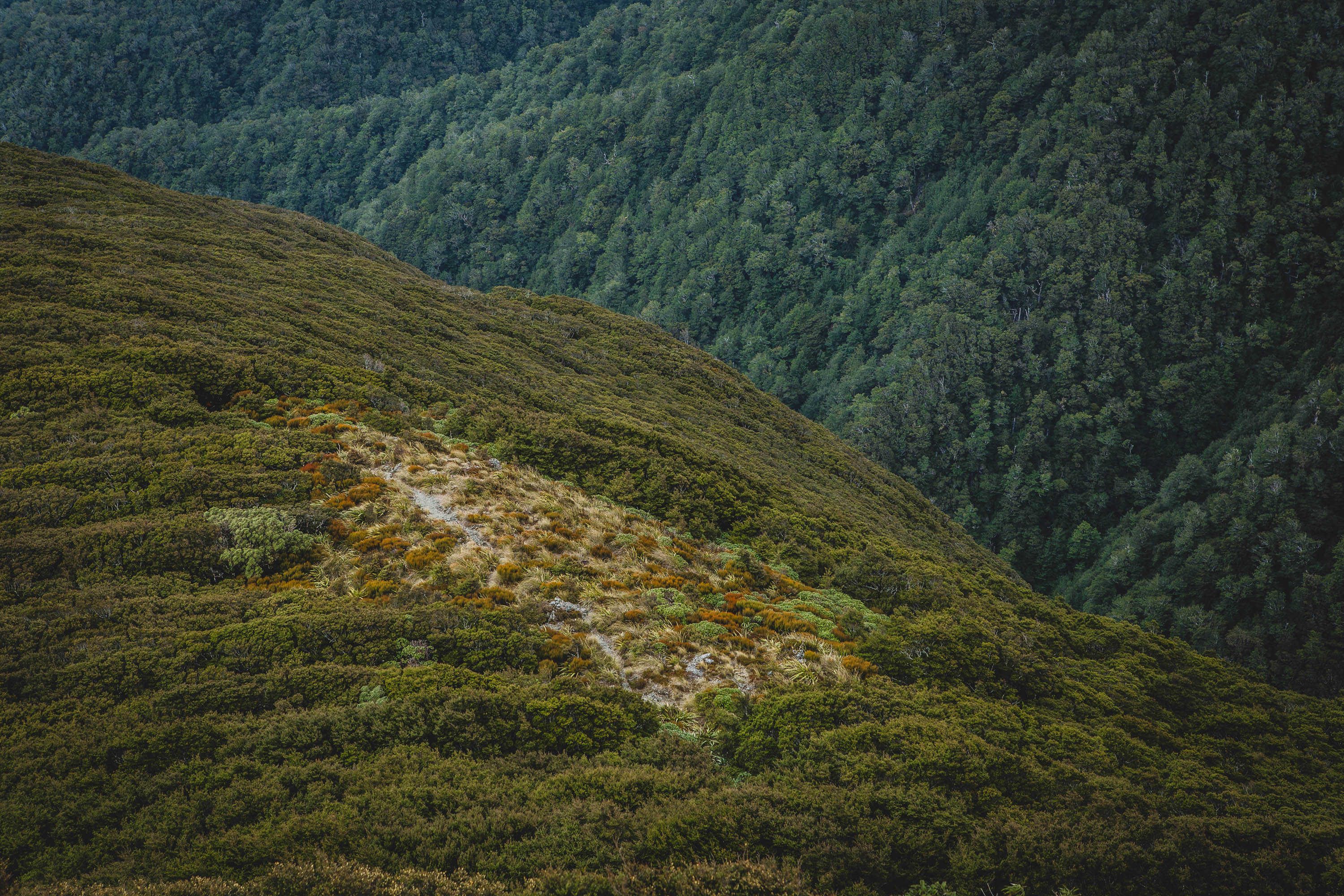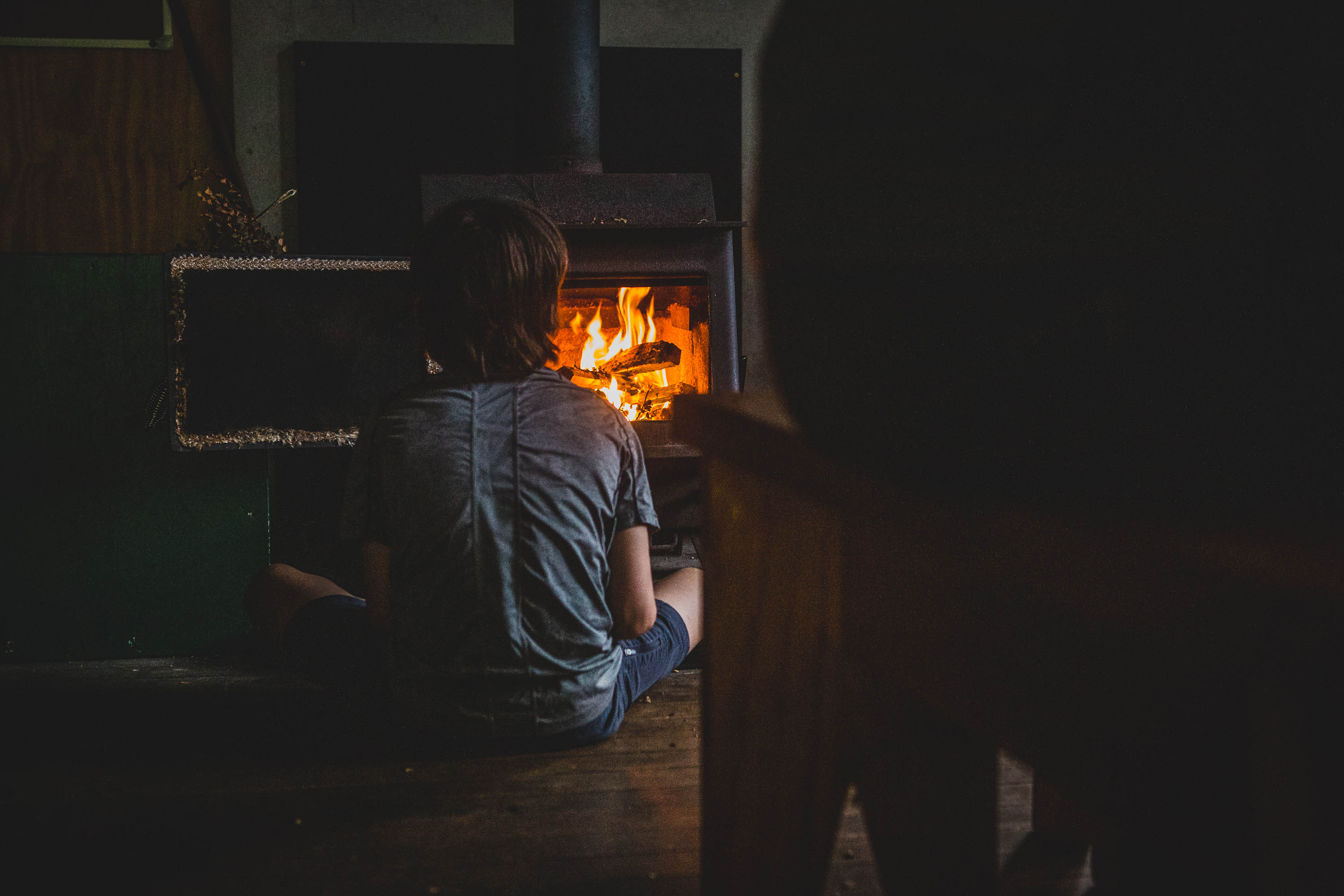 We left straight away in the morning. It was hard going up then down to Atiwhakatu Hut because we had to cross a river and I told my dad we should cross one way but my dad disagreed and he went one way and I went another. The way I suggested turned out to be better and dad got wet and said 'your choice was right.' After about two and half hours we made it to Atiwhakatu Hut. After passing the hut we walked for about an hour on an easy walking track until we hit Donnelly Flat. Once there we called out for Olive our dog that mum had brought to come to meet us. Suddenly Olive bounded around the corner. She was so happy to see us. Then we walked to the car, which was a good end to the tramp.