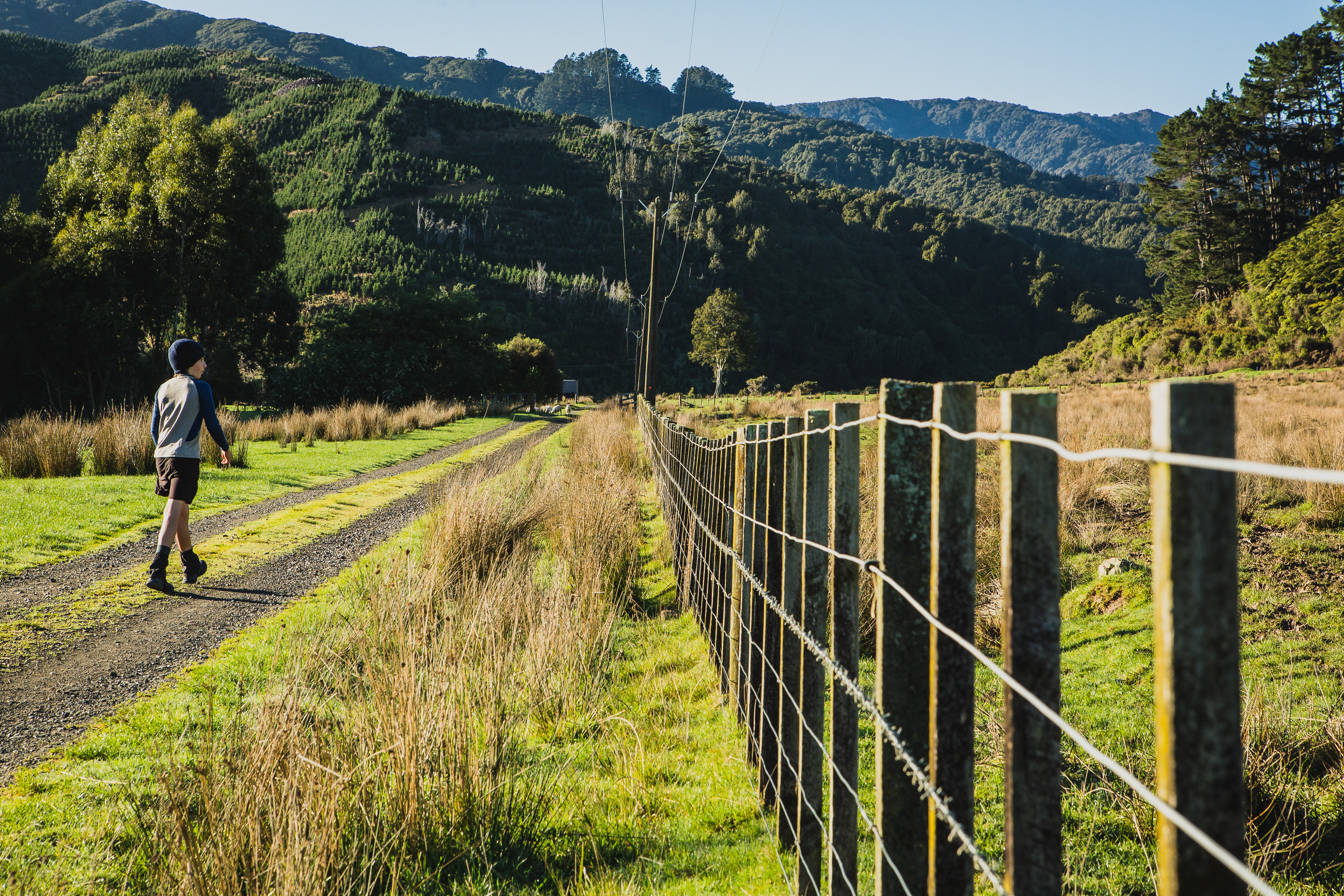 My classic, much loved 1982 1:100,000 Tararua Forest Park map not only shows a bunch of unmaintained routes in the local hills but also a few points of interest not found on the current Topo50 maps. One of these caught my interest recently, a plane crash site near Otaki. A little research revealed that this was in fact a 1946 training flight from Ohakea gone wrong. The RNZAF Ventura Bomber was thought to have crashed at sea with its four occupants, but it had in fact, crashed into the Tararua foothills behind Otaki. It was only found in 1949 while an aerial search was taking place for another lost plane.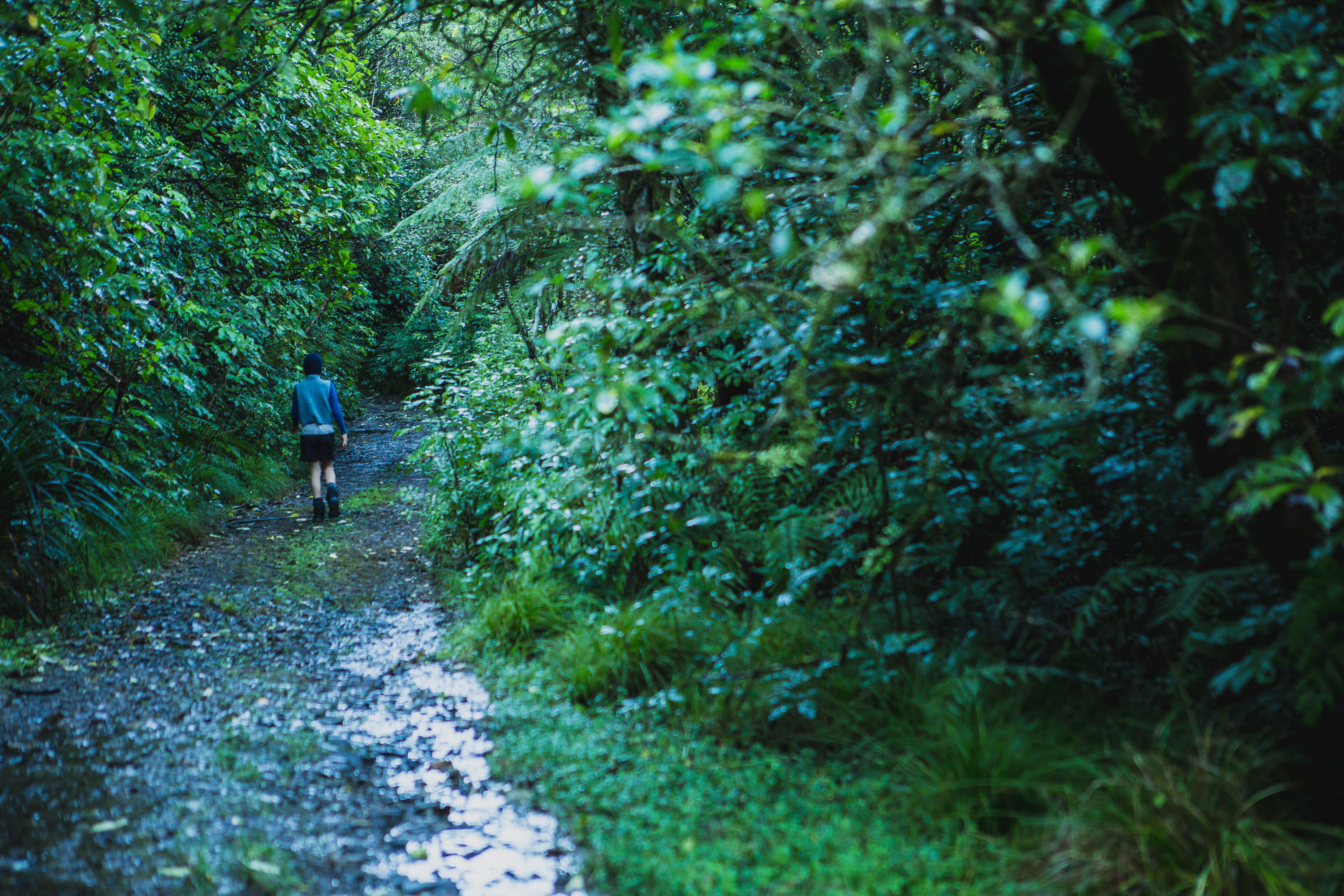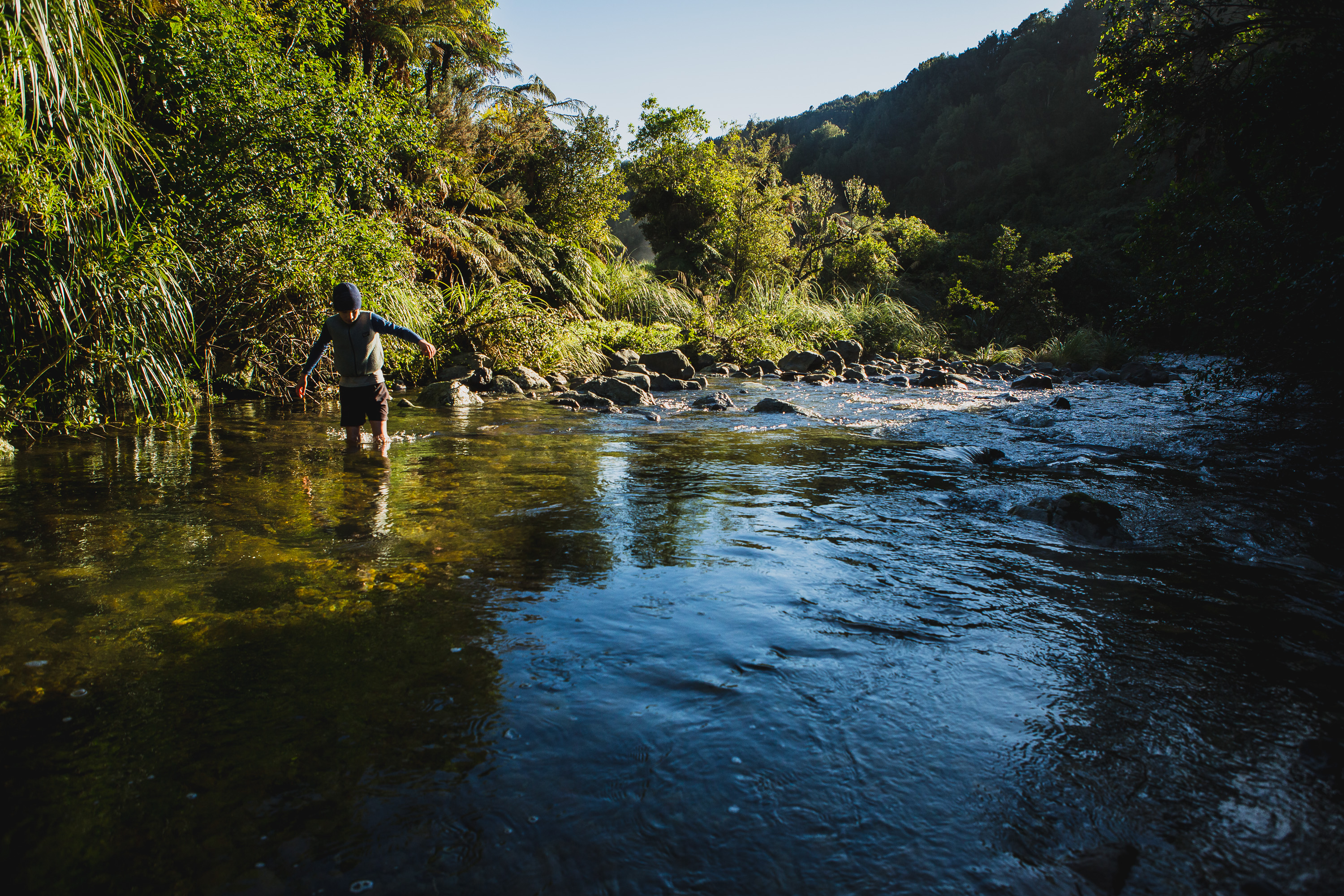 I scoured the internet for information on the exact location of the bulk of the wreckage. There's plenty of club trip reports and write-ups that talk about getting to the wreckage, but much like the Tararua's secret huts, people are not that keen on handing out exact locations and coordinates. A break in the recent shitty weather arrived and Max and I hit the road for an early start to give us a good chunk of time to locate the bomber.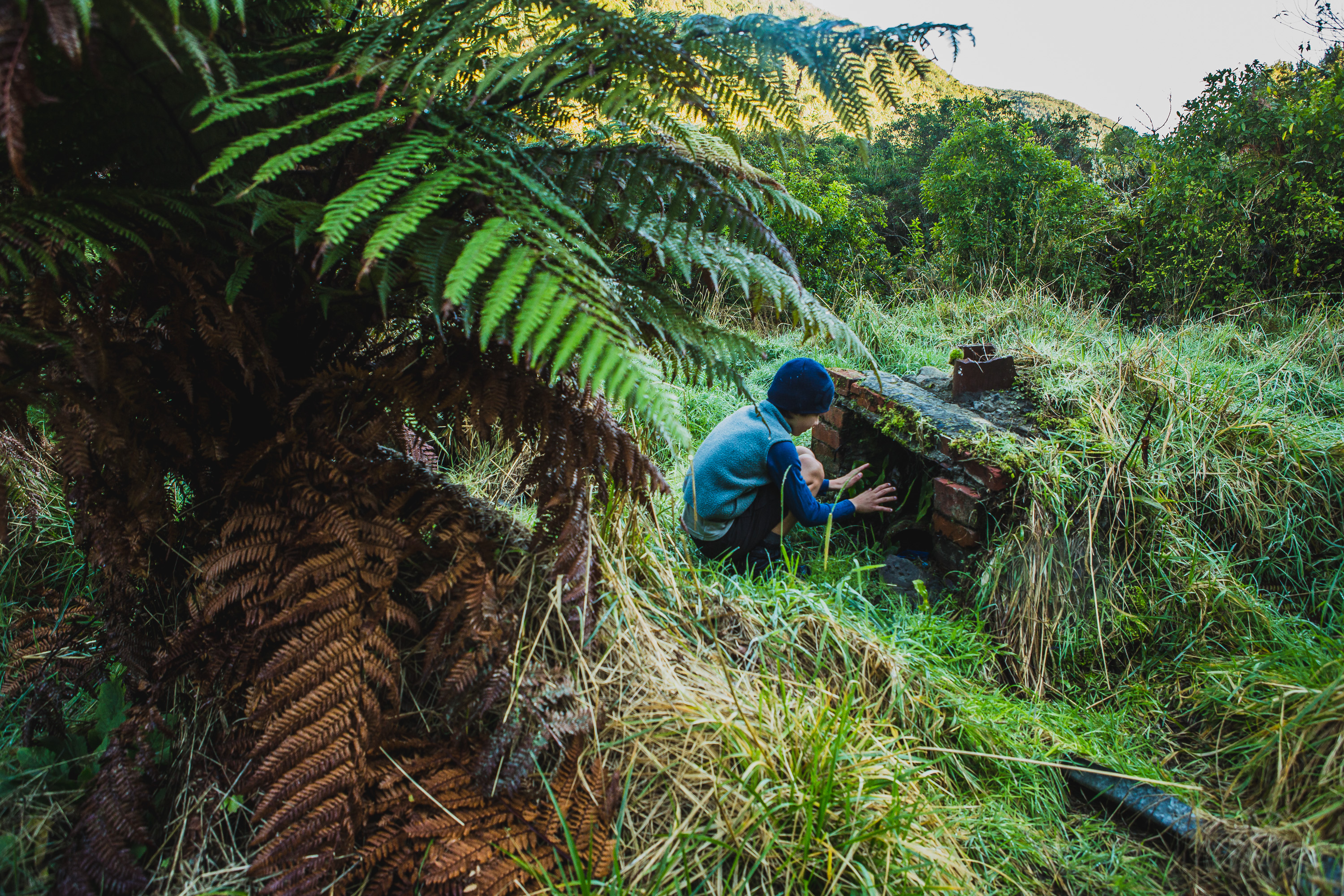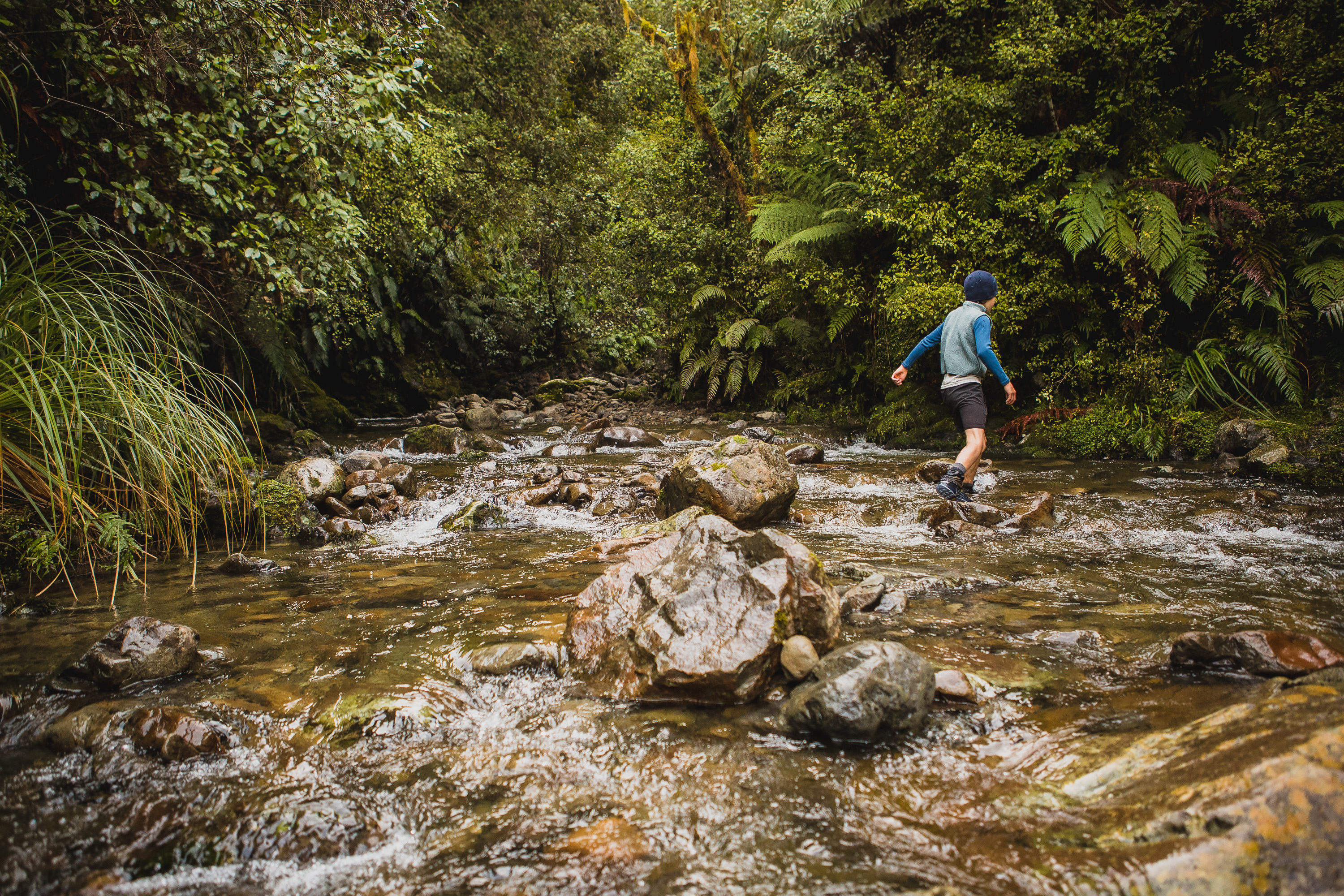 We'd read that the track in was boggy, but nothing could have really prepared us for what was to come. My 105kgs regularly sinking up to just below my knees, Max's lighter frame not sinking quite as deep, but given all the recent rain the bogs seemed to never end. After a few river crossings, we reached a couple of massive concrete pipes, remnants of the logging days of the past. These pipes signal the start of Mick's Track and the track now begins to climb immediately. It's not a normal Tararua climb though, the trails in this area are all wide benched forestry roads from the 1930s, dug from the local hillside, its quick traveling and we arrive at •698 in just over 2.5 hours.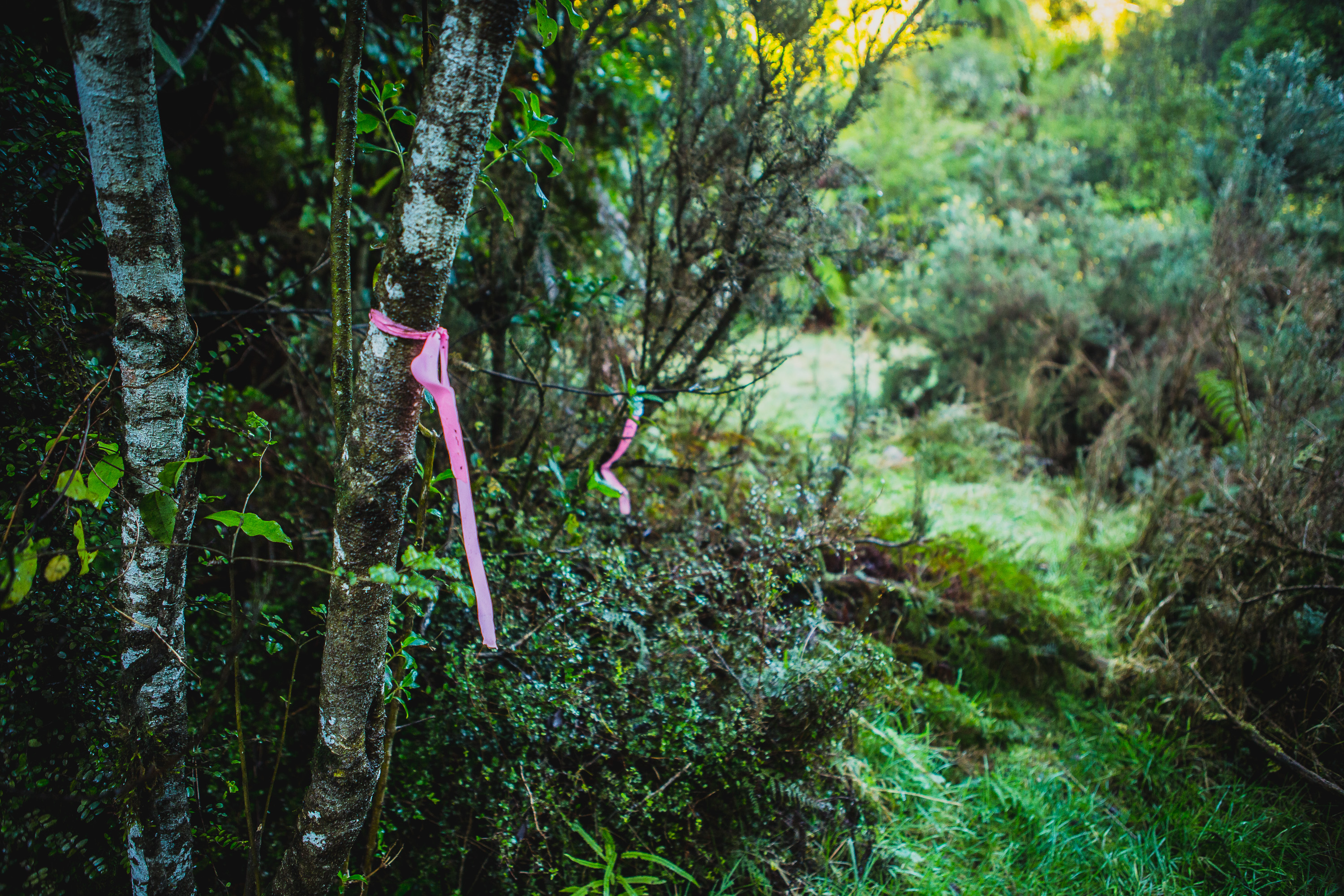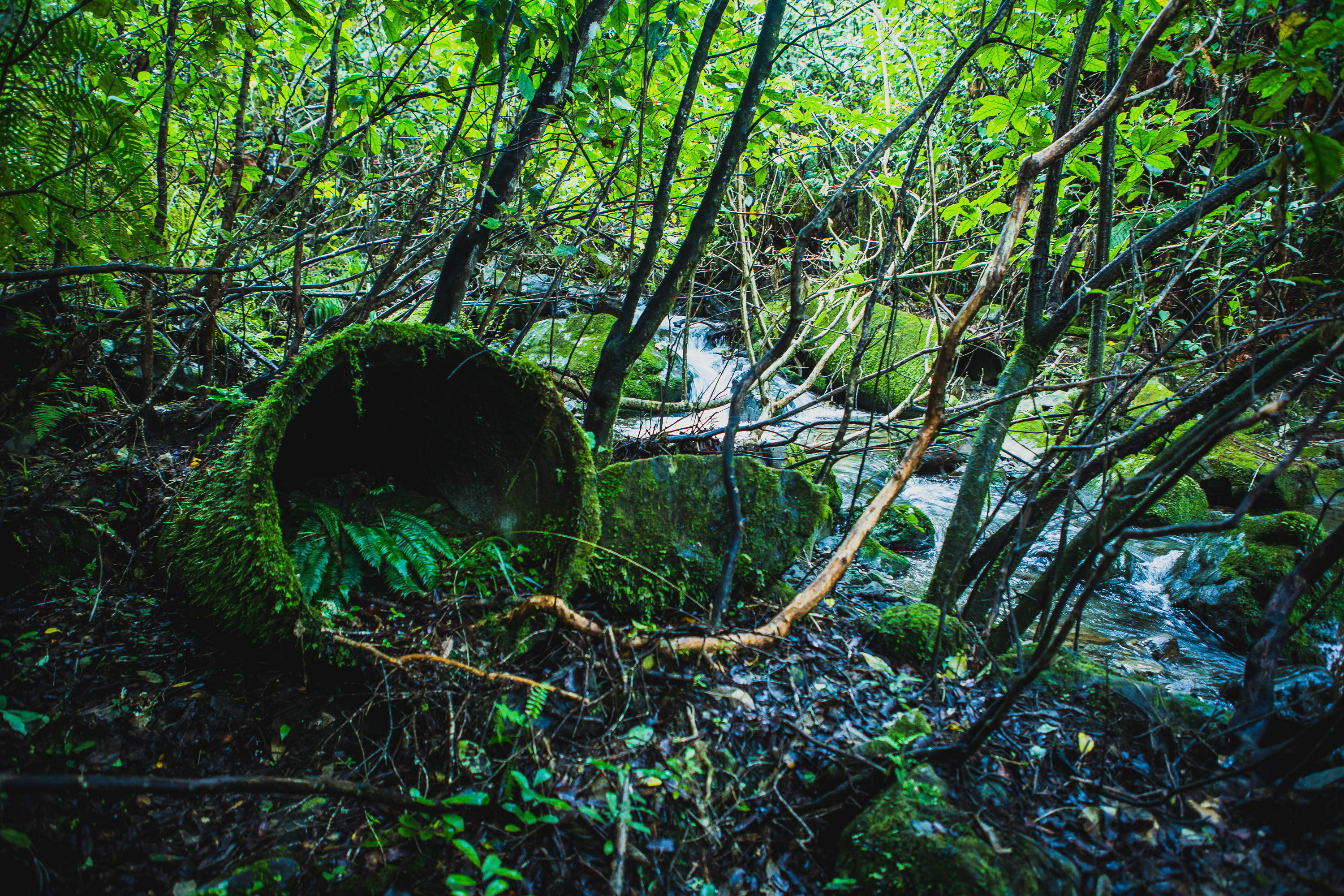 On our way in we'd noticed a few footprints in the mud, Max and I did our best to guess who it was and we settled on a tall male, a shorter female, and a dog. When we did arrive at •698 a few pieces of plane wreckage signal where you should start searching. Unfortunately, we were distracted by voices in the valley below just meters before the wreckage. Max made contact with the other party who were also searching for the wreckage. Our deductions were a little off, the party consisted of two dogs (not one), two women (not one), and one man. One of the dogs as we discovered later, we actually followed on Instagram. They'd been looking about 30-45mins already and we clambered down to join them, hoping that many eyes would make light work.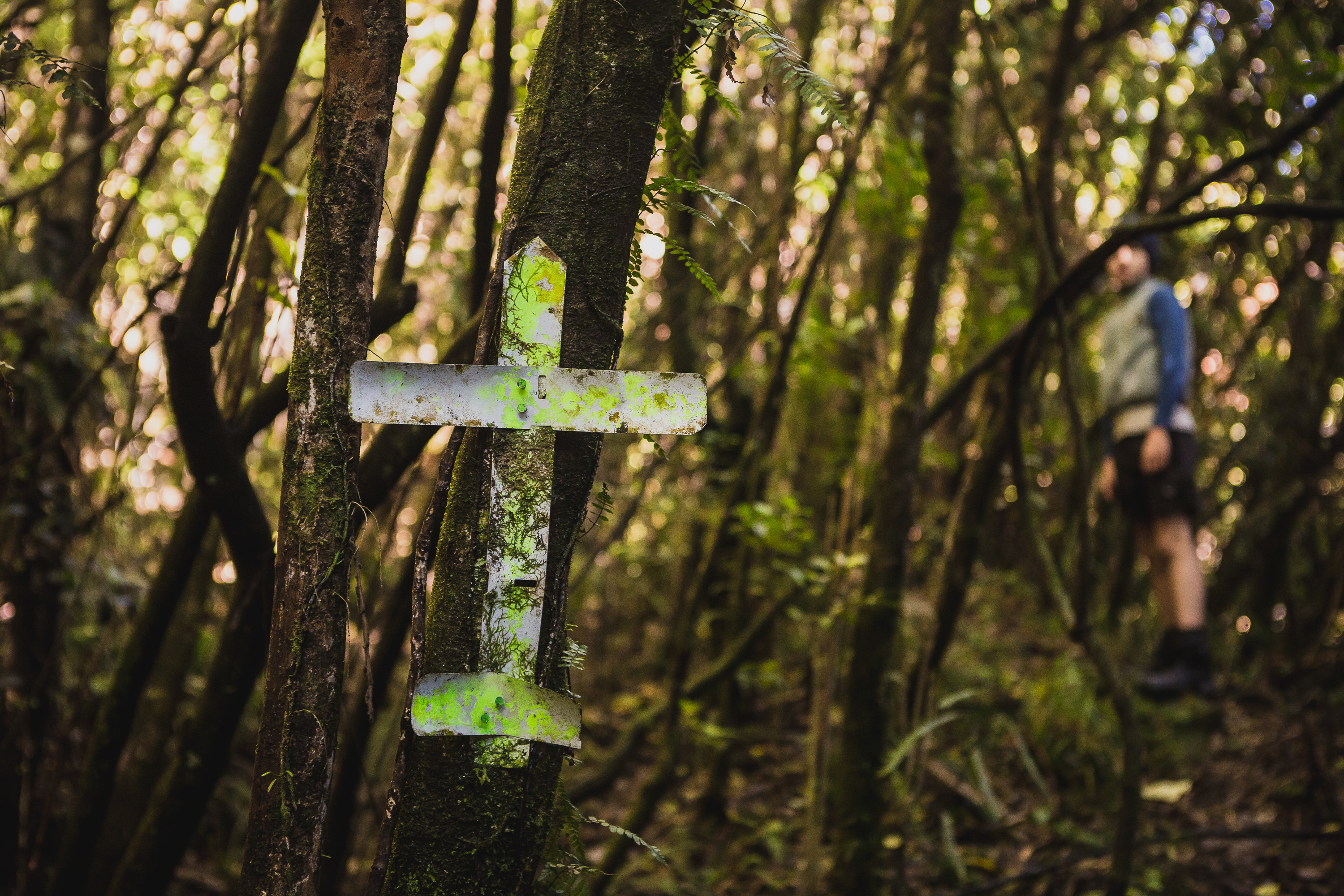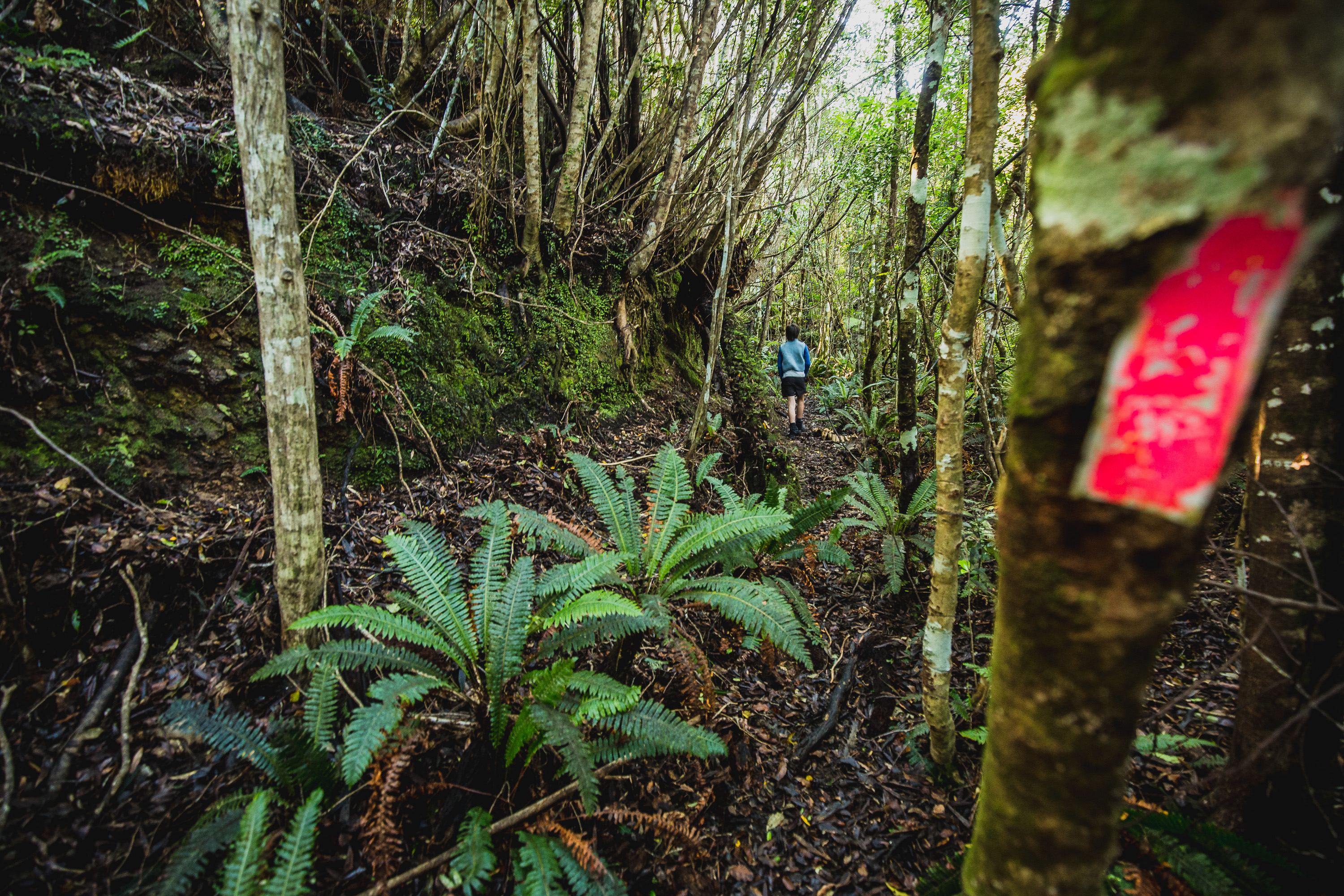 An hour and a half later none of us had found anything. Max and I figured it was time for lunch, and to reassess where we would look as it felt the zone we were in was a little steeper than in the footage and photos we'd seen. After smashing our Mealmate, chorizo, and tasty cheese lunch we took one more quick 15-minute look for signs of wreckage but were unsuccessful. Wanting to get out in day time we decided we'd call it a day and come back to search again. The walkout was so much quicker than the way in and we were back in the car in less than two hours. A little cold, a little wet, and a little disappointed we made a beeline home.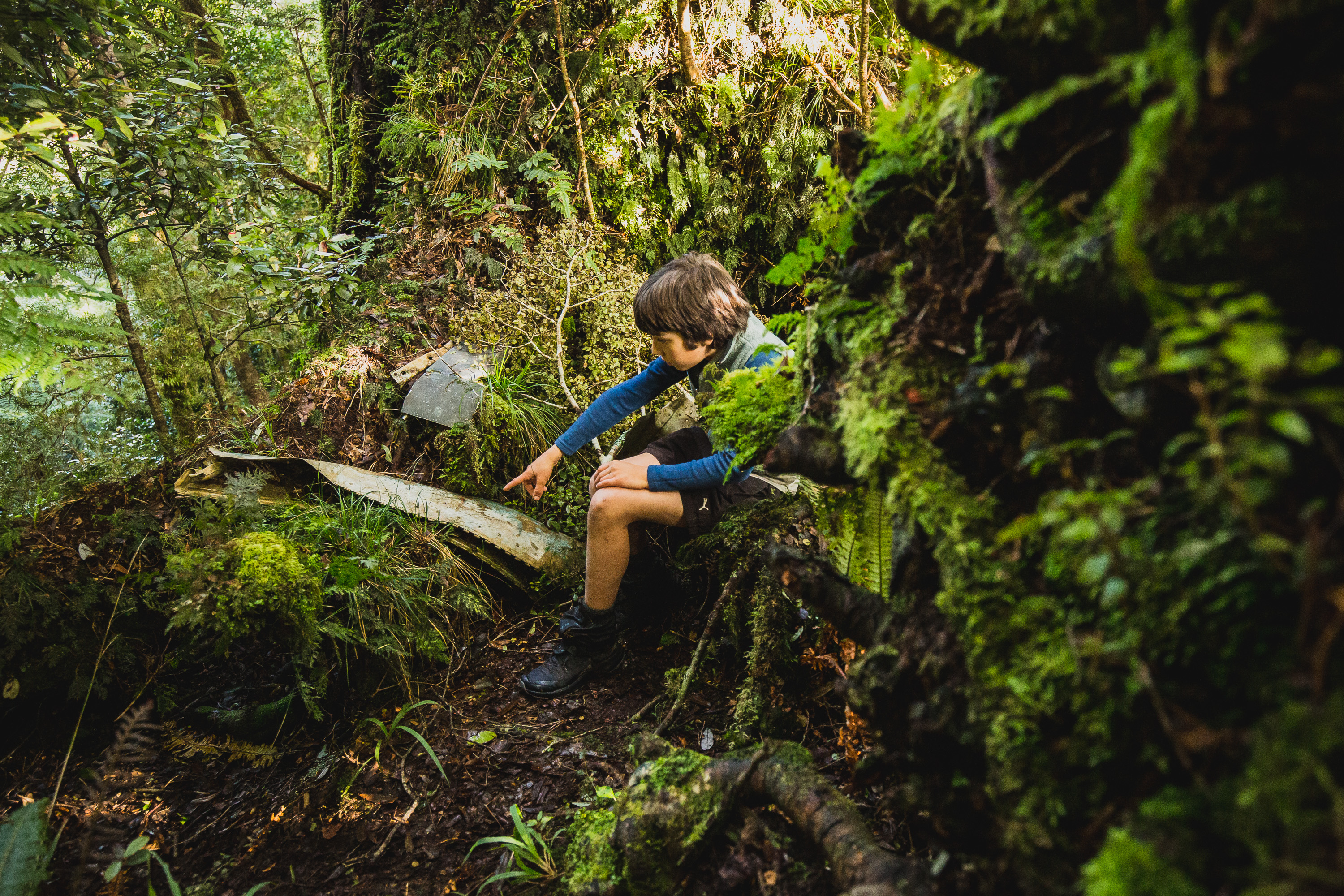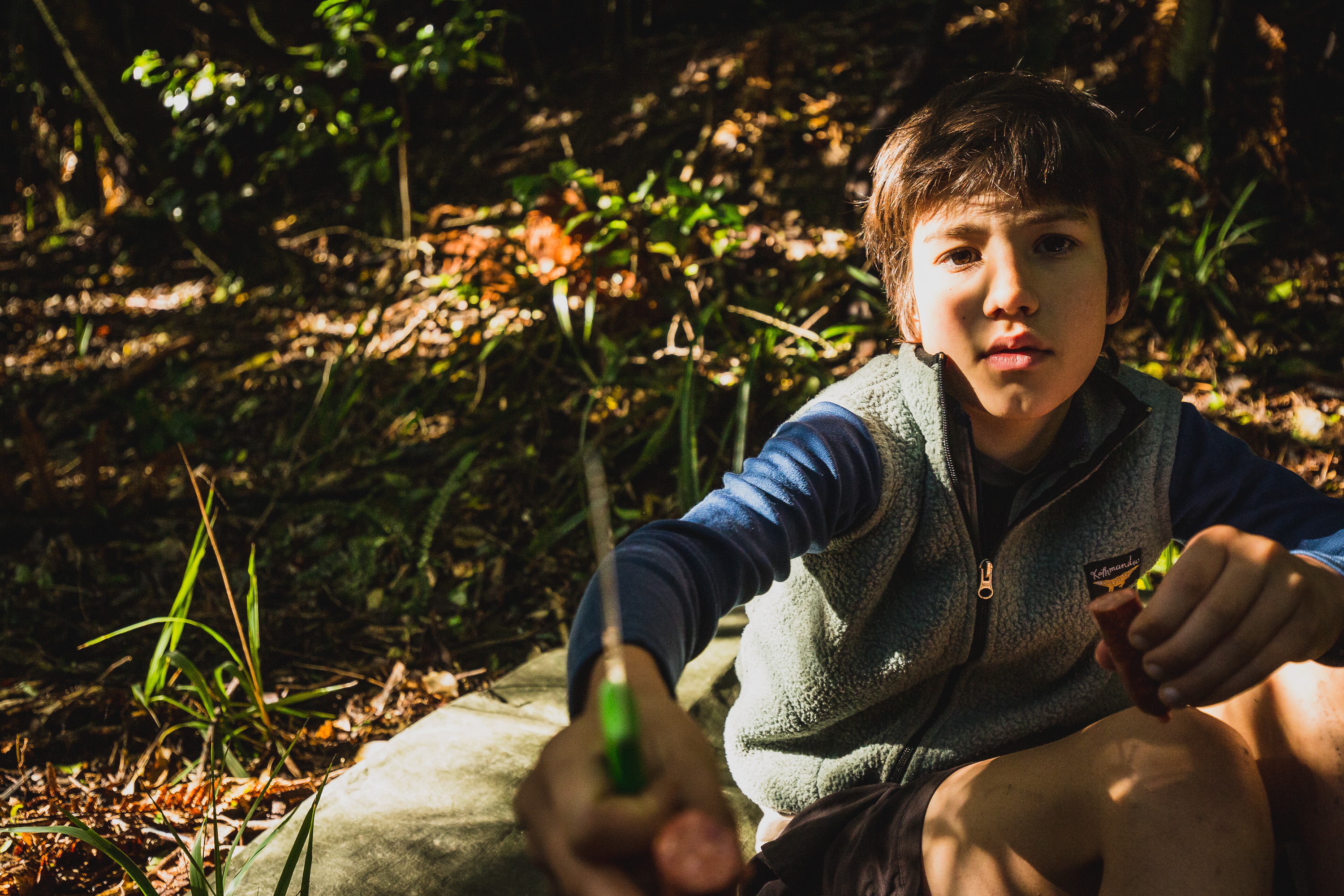 Turn's out the other group kept looking an hour longer than us, they had set themselves a time to turn back and had returned to the main track. On their way out after admitting defeat, they noticed a track leading off into a section of bush that they hadn't searched. Following it led them right to the bulk of the wreckage. Their departure time passed by as they took in the surreal scene, exiting the bush a lot happier than us with the aid of head torches.
A full family return trip is on the cards. Now that we know where NOT to look.