We were about to attempt the Kepler Track. Dad didn't really want to do a Great Walk, he likes the Tararua Ranges and thought that Great Walks were to wide and too easy. He'd never done one, that's just what he thought. After leaving the carpark we walked over a dam at the end of lake Te Anau, and walked straight into a luscious forest. After a little while, we crossed a bridge and the trees stopped. We were standing on a beautiful sunny beach.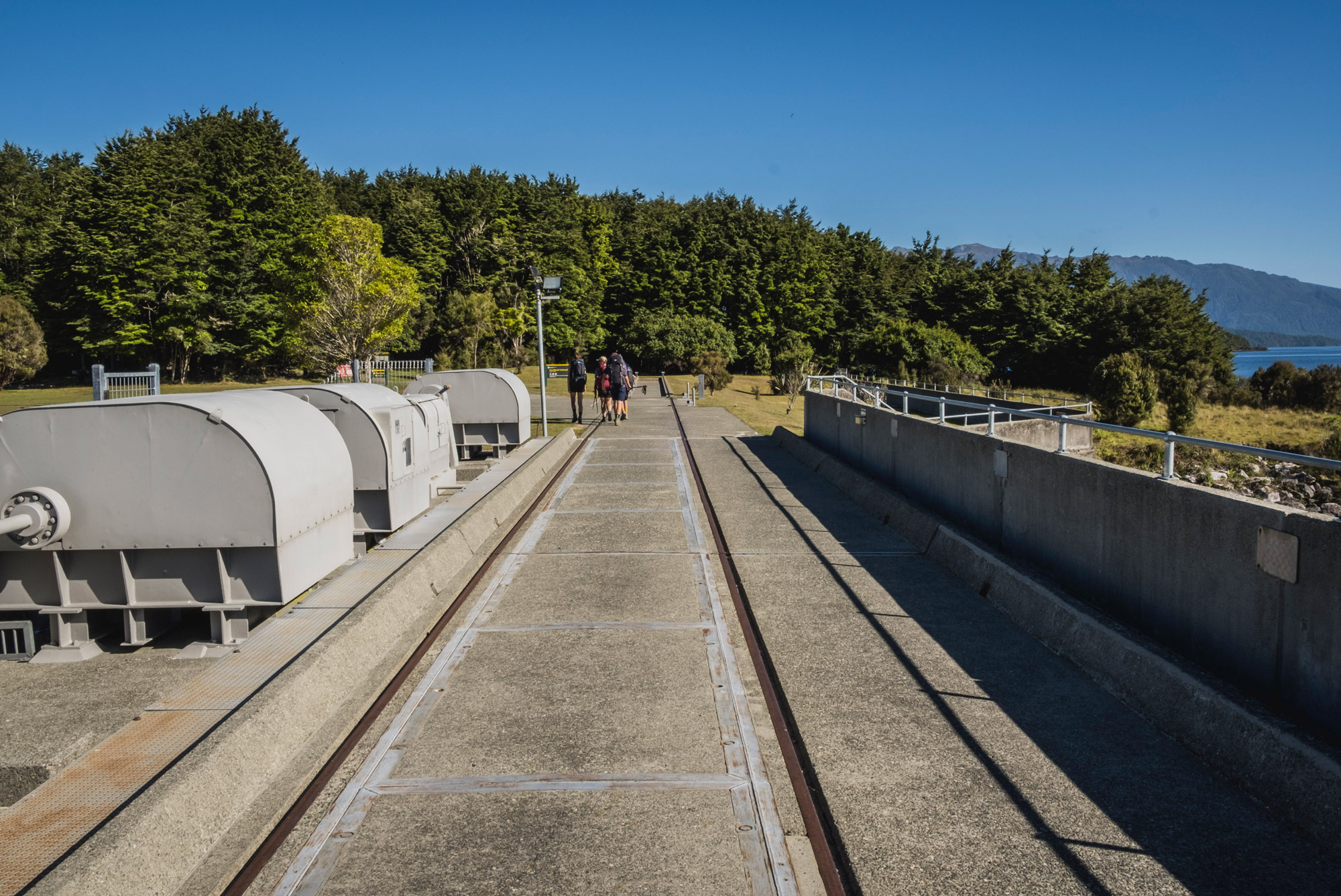 My dad said that's Lake Te Anau. My sister, my brother, and I played around and skipped stones on the lake, once we were done we started our first climb. The climb went on and on, I found it hard to keep going, Elliot and Eliza encouraged me with yummy snakes. On the way up we saw some cool bluffs. We sat on the track above the bluffs and ate venison salami and cheese on crackers. The venison was shot by our friend Steve.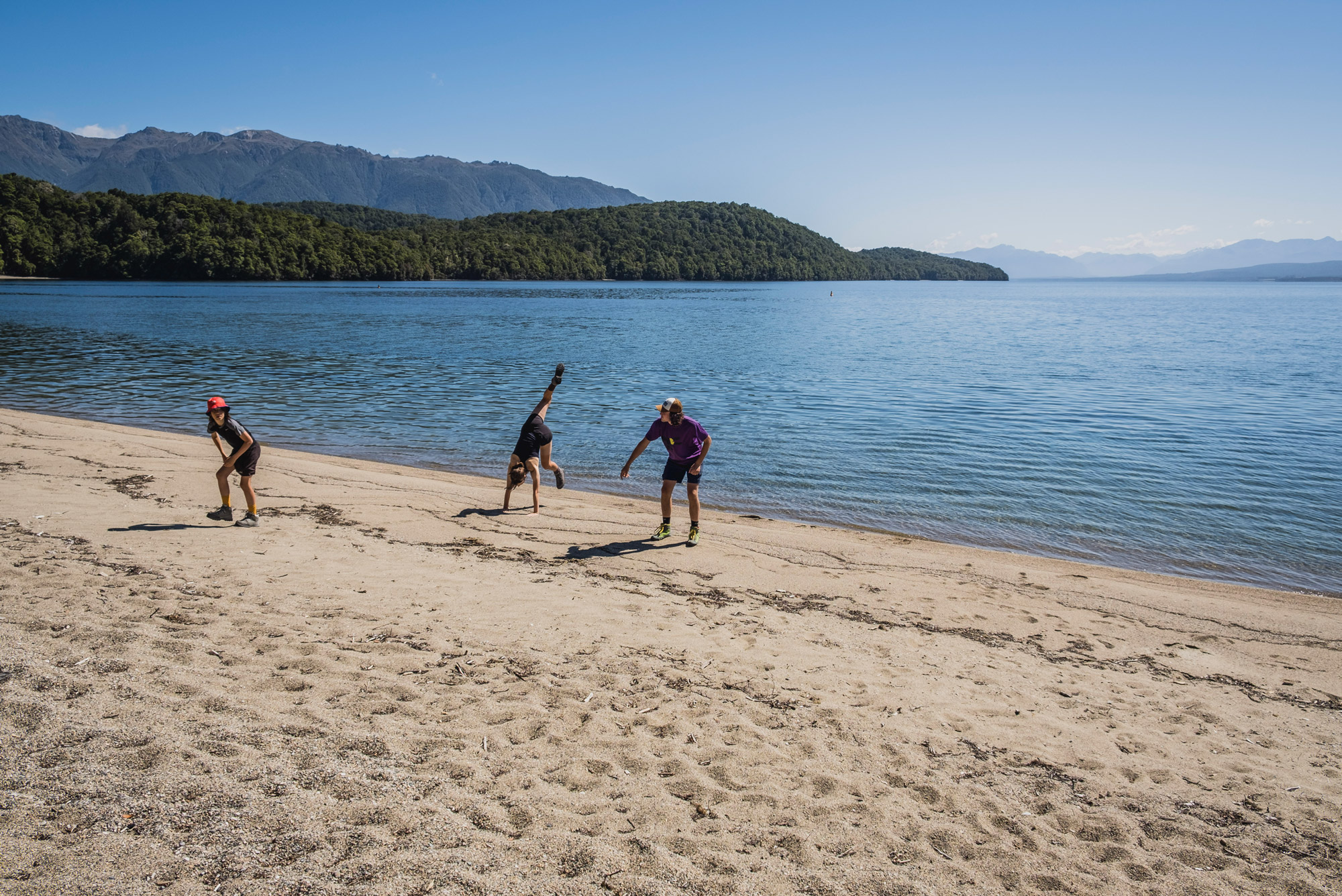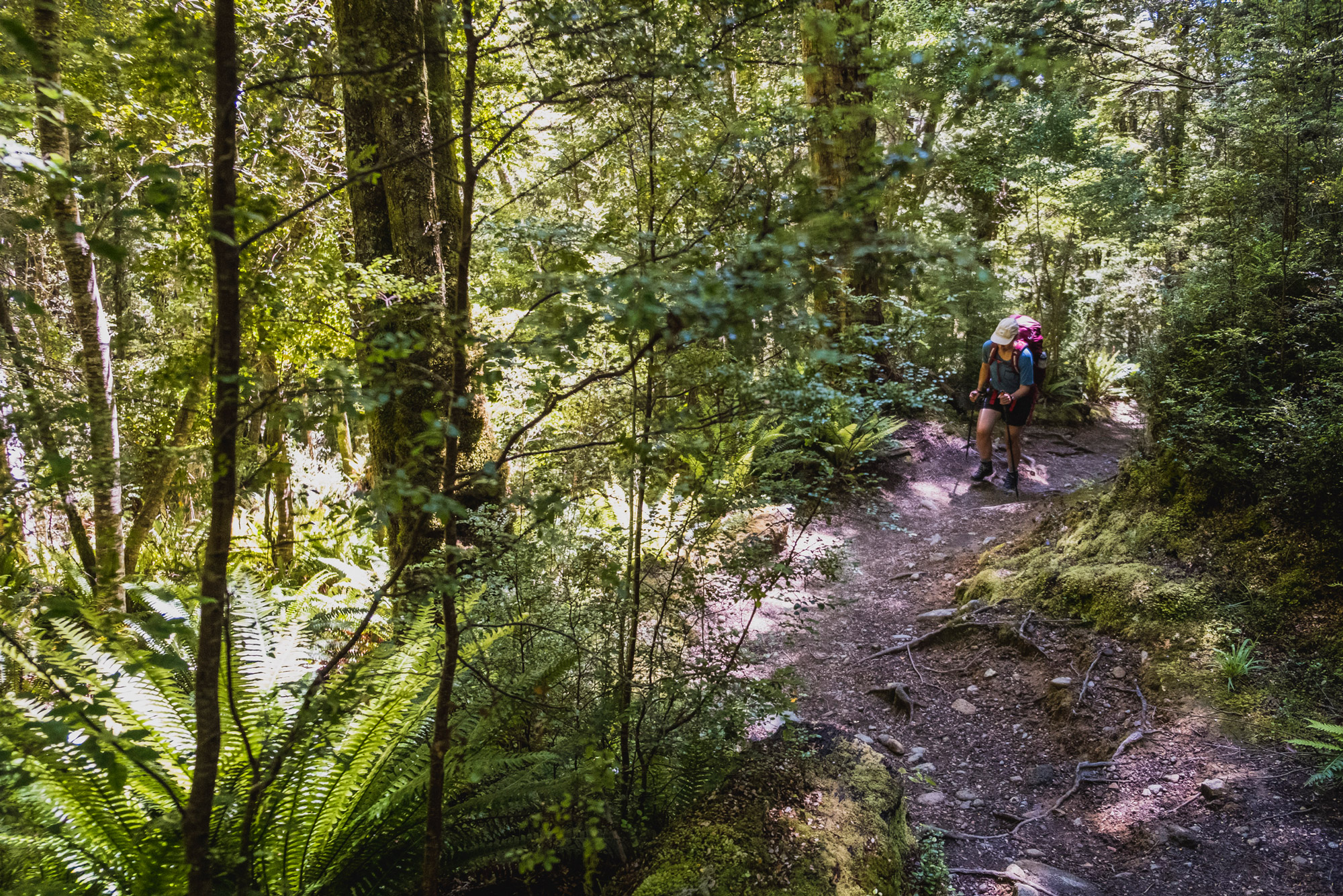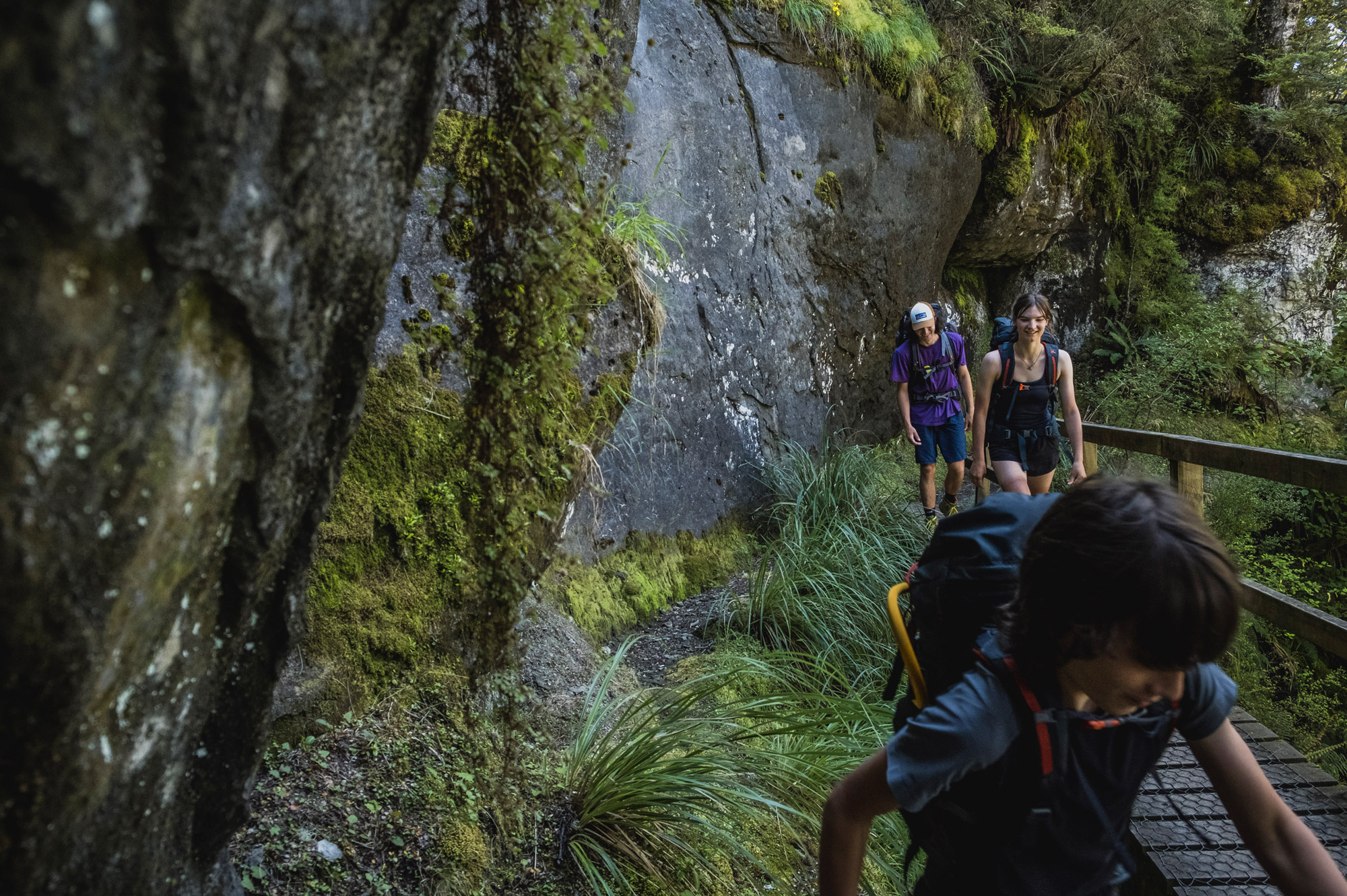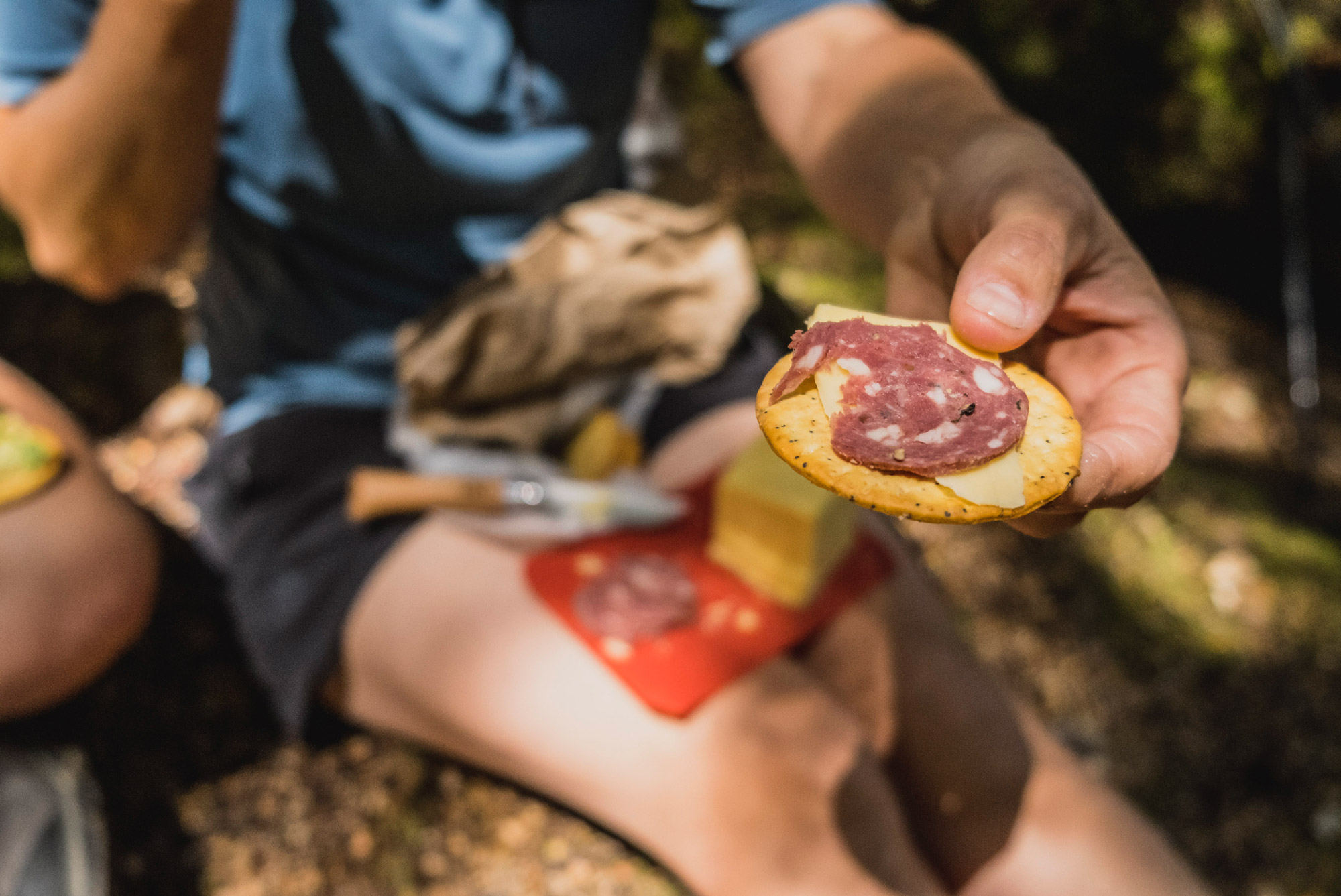 We started to walk again, when my brother and I started to speed walk to Luxmore Hut. Soon after me and my brother were on the tops. My dad was having trouble catching us, after we slowed down a little he finally caught up. We turned a corner and saw Luxmore Hut from a distance. It was the biggest hut I have ever seen, but there were bed bugs. Thank goodness it was sprayed before we got there. After we picked our beds we went out to do a bit of caving.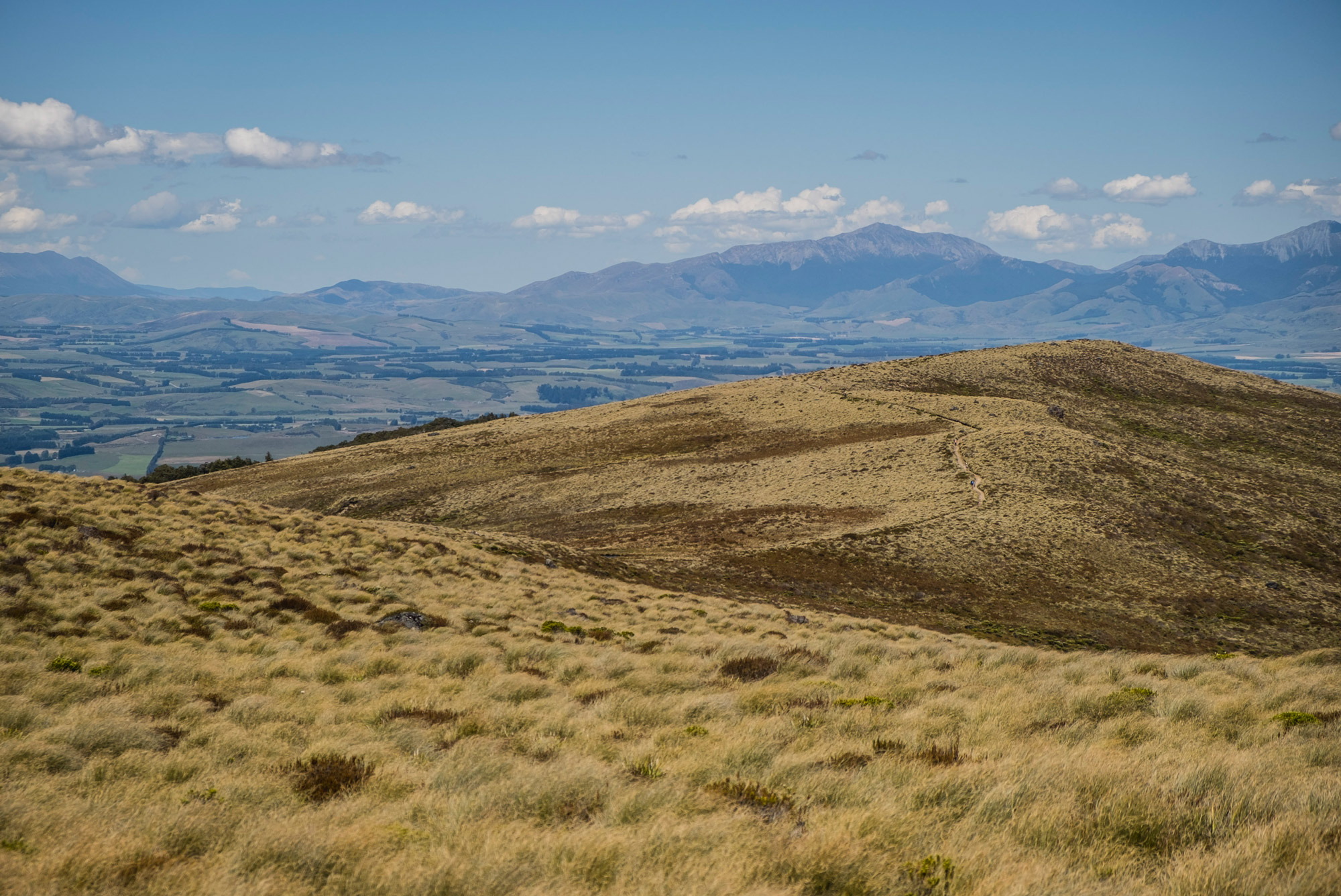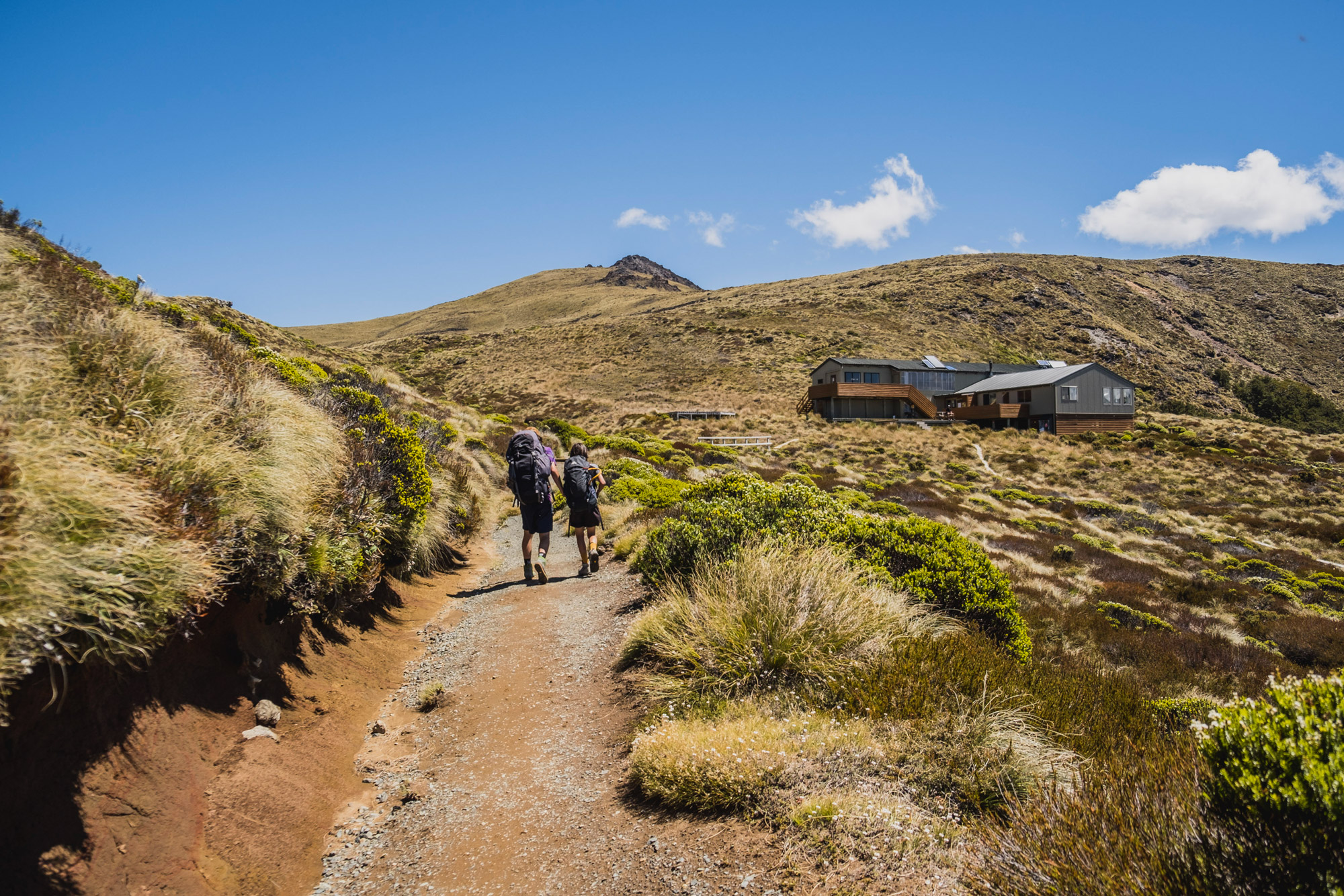 We ended up going around 35 metres down in the cave. We went so far down that we had to crawl on our hands and knees, we saw large stalactites and stalagmites on the floor and ceiling. When we got out our eyes started to hurt because we had been in the dark for so long. There were bones outside the cave, probably from a bird. When we got back to the hut we had a game of p's and a's. It was Christmas day, for dinner we had salmon and rice risotto and for pudding, we had meringues topped with cream and raspberries.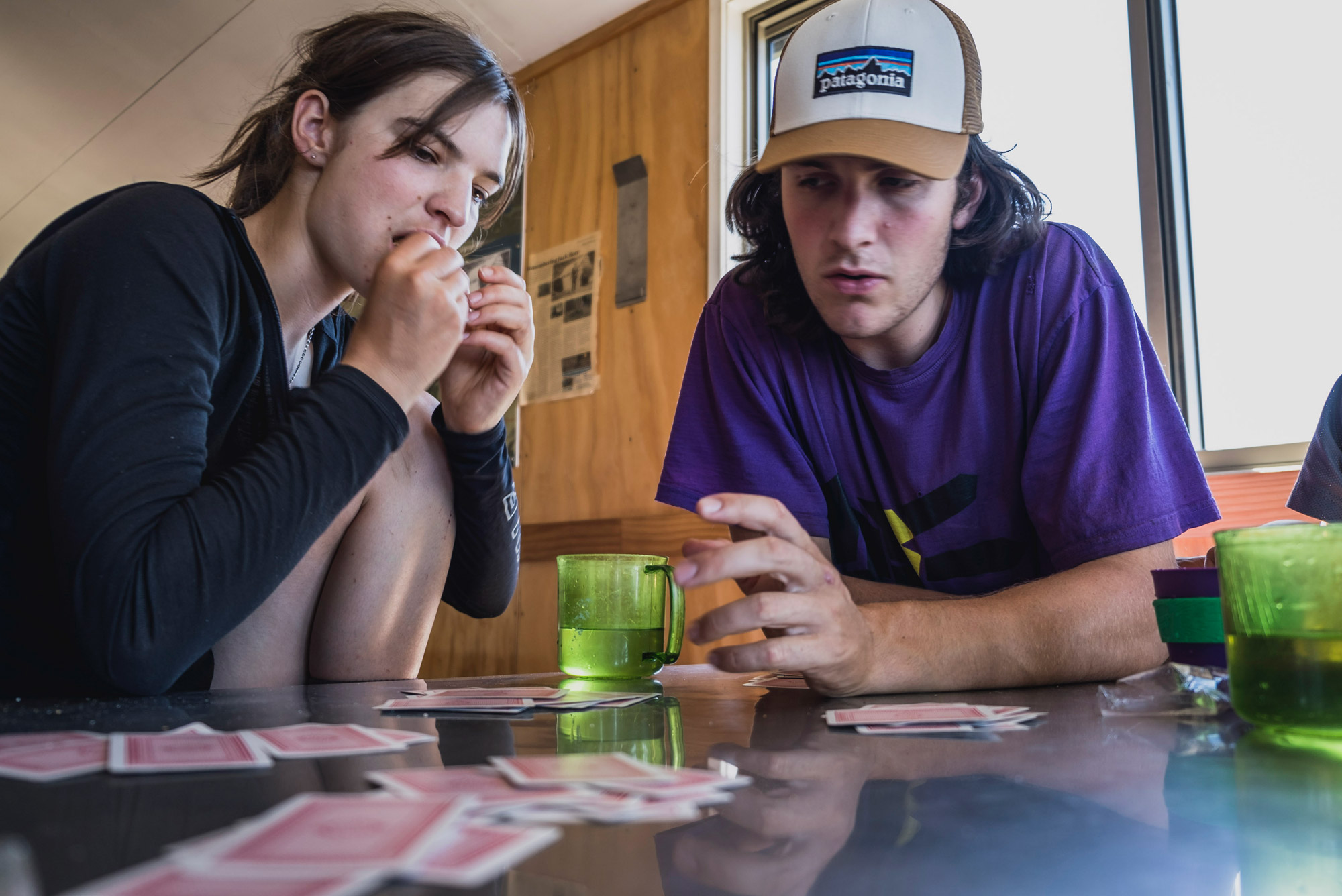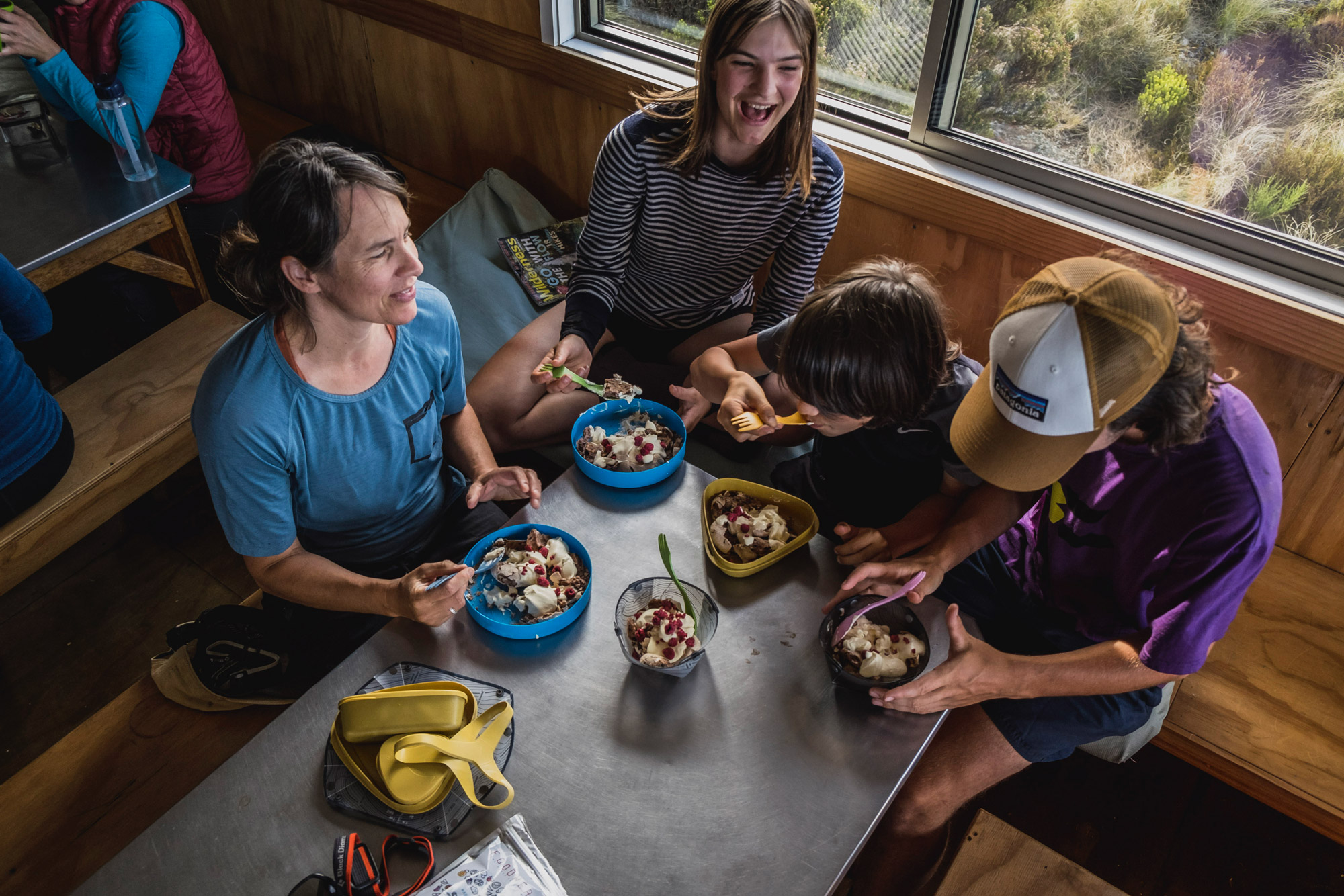 We saw some people looking out the window, I went to see what they were looking at, it was a kea! I went outside and watched it for a while. It was an awesome green bird with tags on its feet. He was not afraid of people, he was like a comedian. This wasn't his time showing off.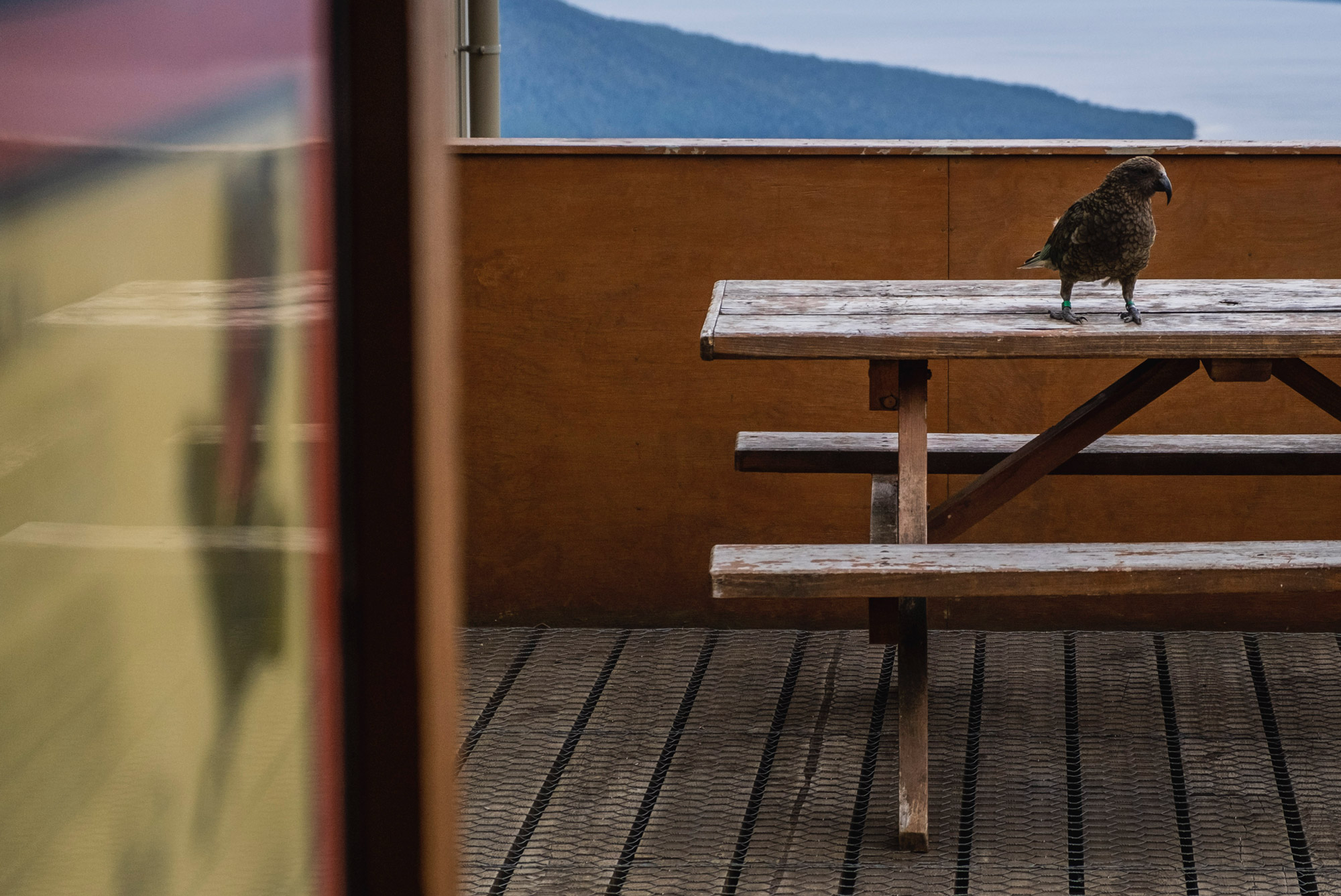 After dinner, everyone but mum wanted to go for a walk up to Mt Luxmore. We got halfway up but we didn't bring head touches and we decided not to go all the way in case it got dark. There were heaps of tarns, so Elliot and I had a skipping stone battle. I won.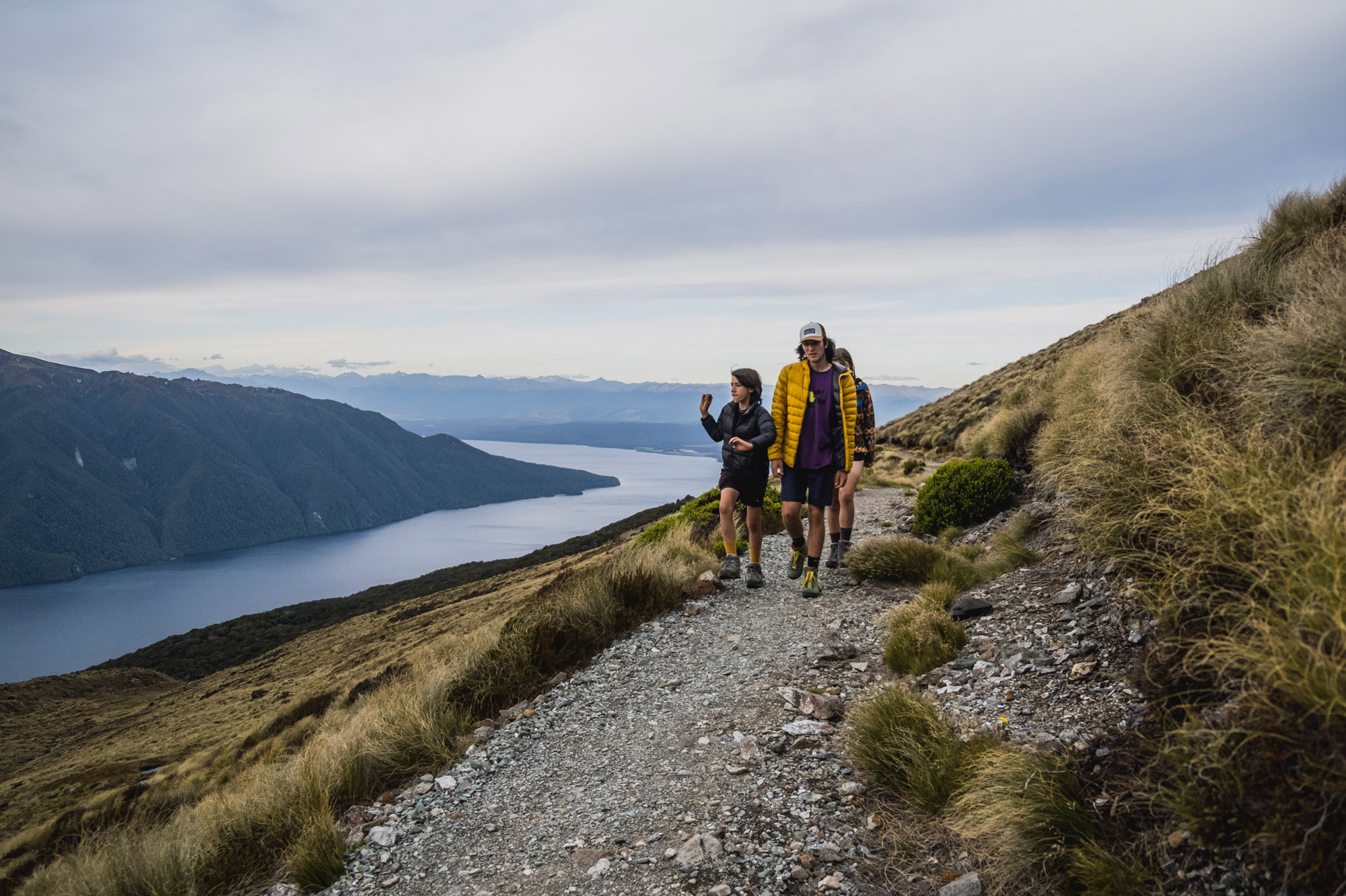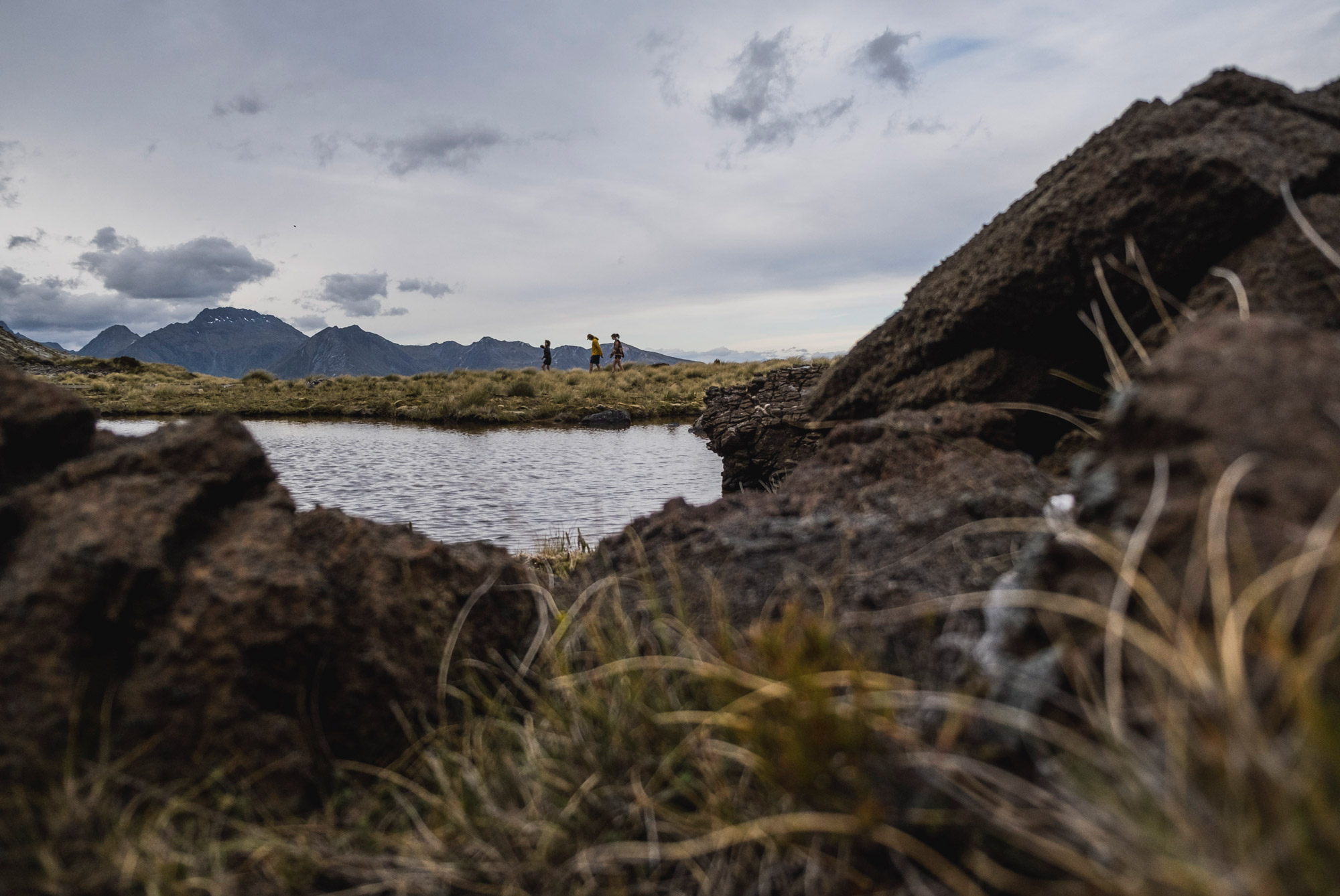 Day two we had porridge for breakfast. We started to walk up to Mt Luxmore it was nice and sheltered to walk up to the first tarn but then it became windy, but we got used to it.  Because they didn't make it last night, my dad, sister and brother walked up to the summit of Mt Luxmore while me and my mum continued walking, we saw lots of kea.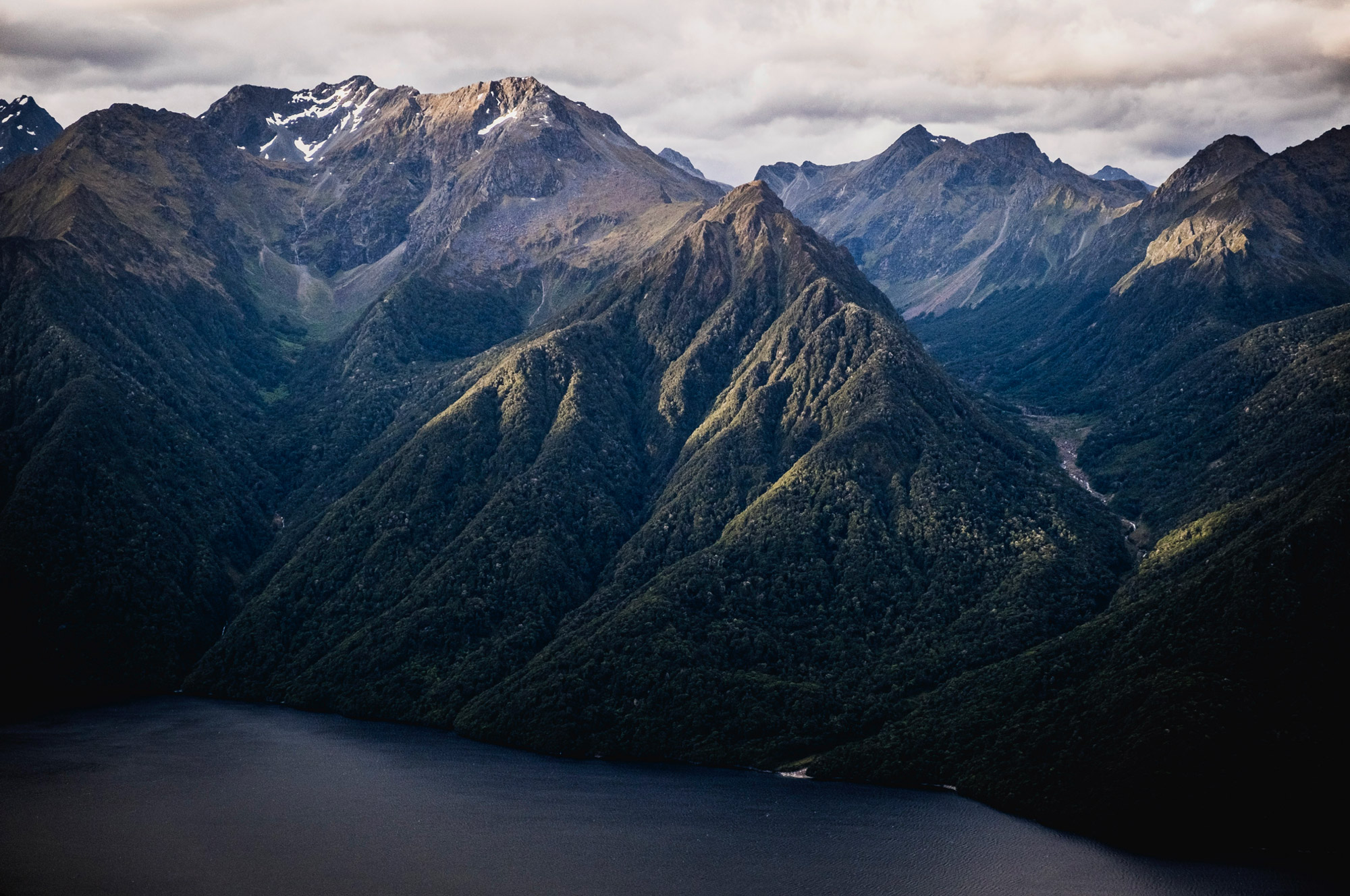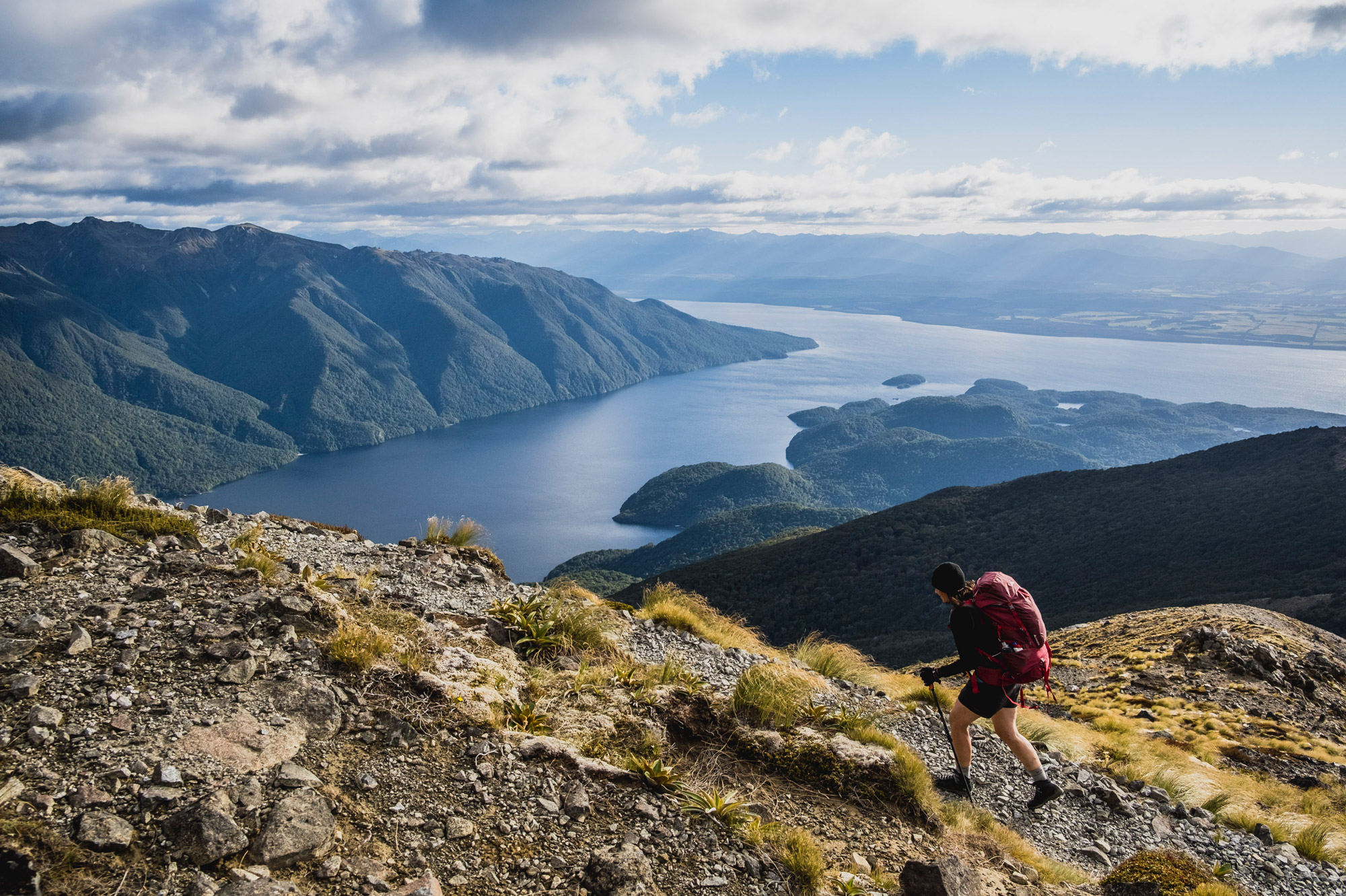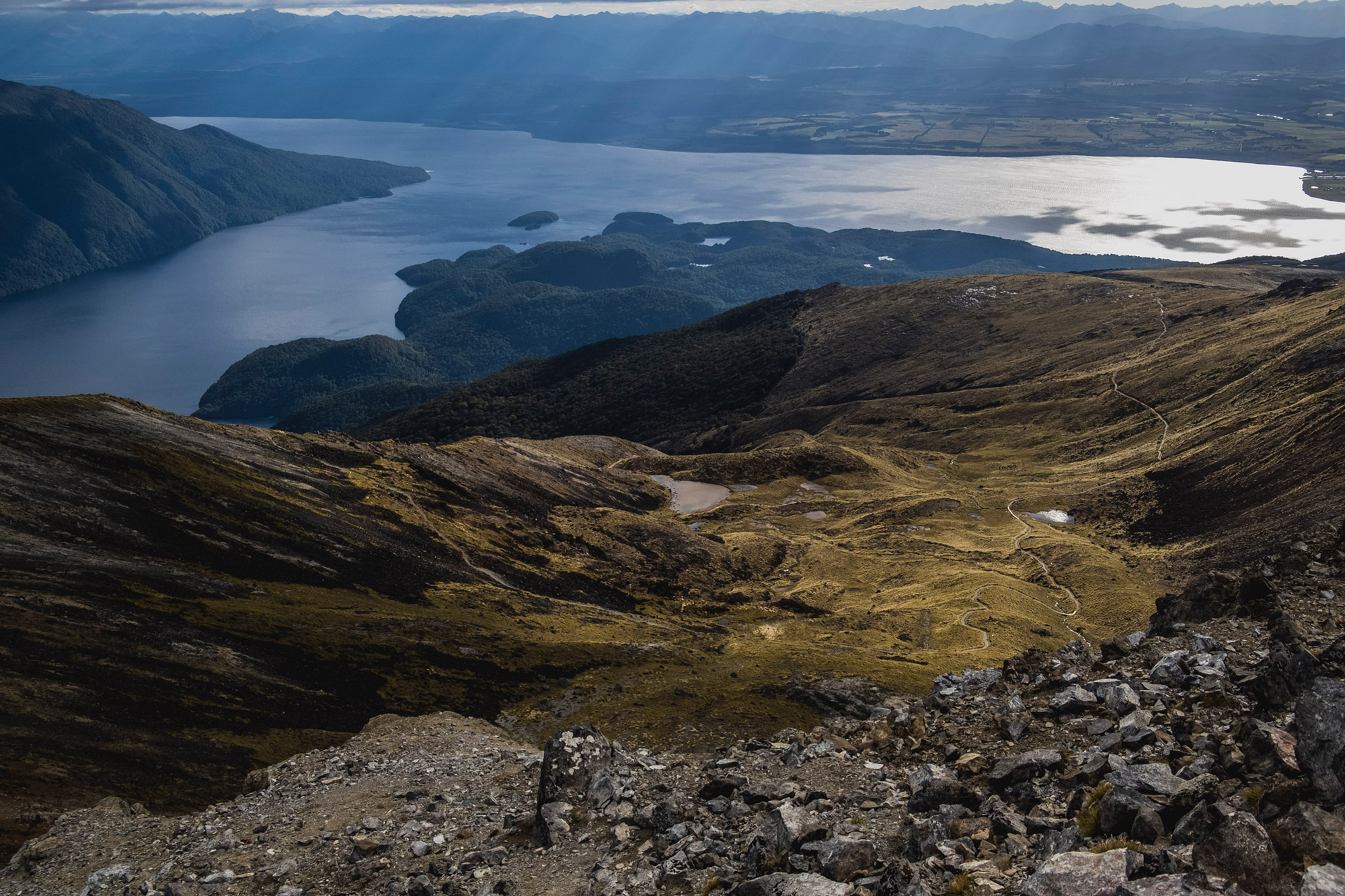 Once, my dad, brother, and sister caught up, we headed to our first shelter by the time we got there my fingers were numb. The track was narrow, loose, and steep in parts but mostly it was a fun trail.  A kea started to follow us until my brother had the stupid idea to walk on a small ledge, then the kea flew away. I was really scared when Elliot went on the ledge because I thought he might fall.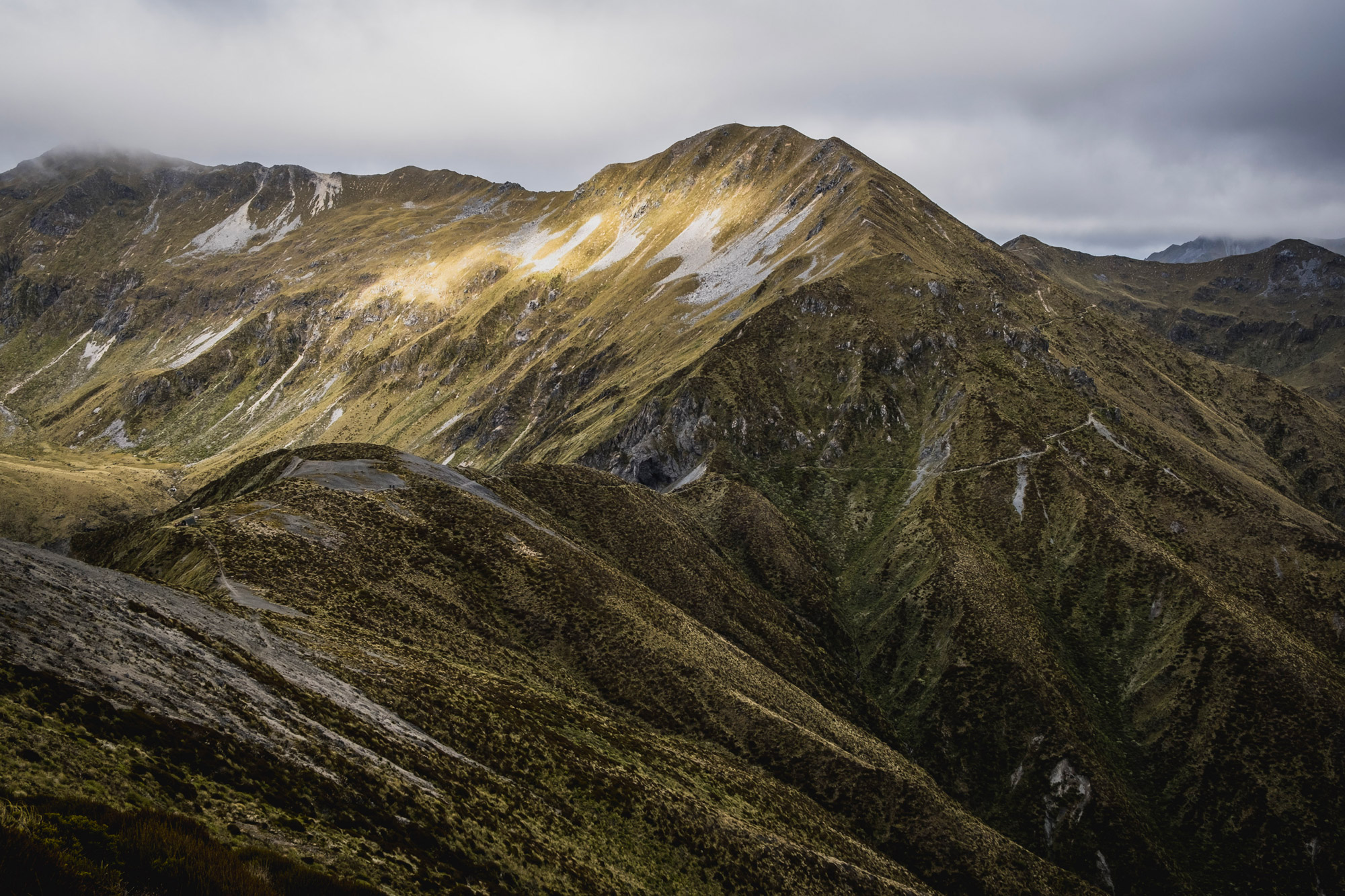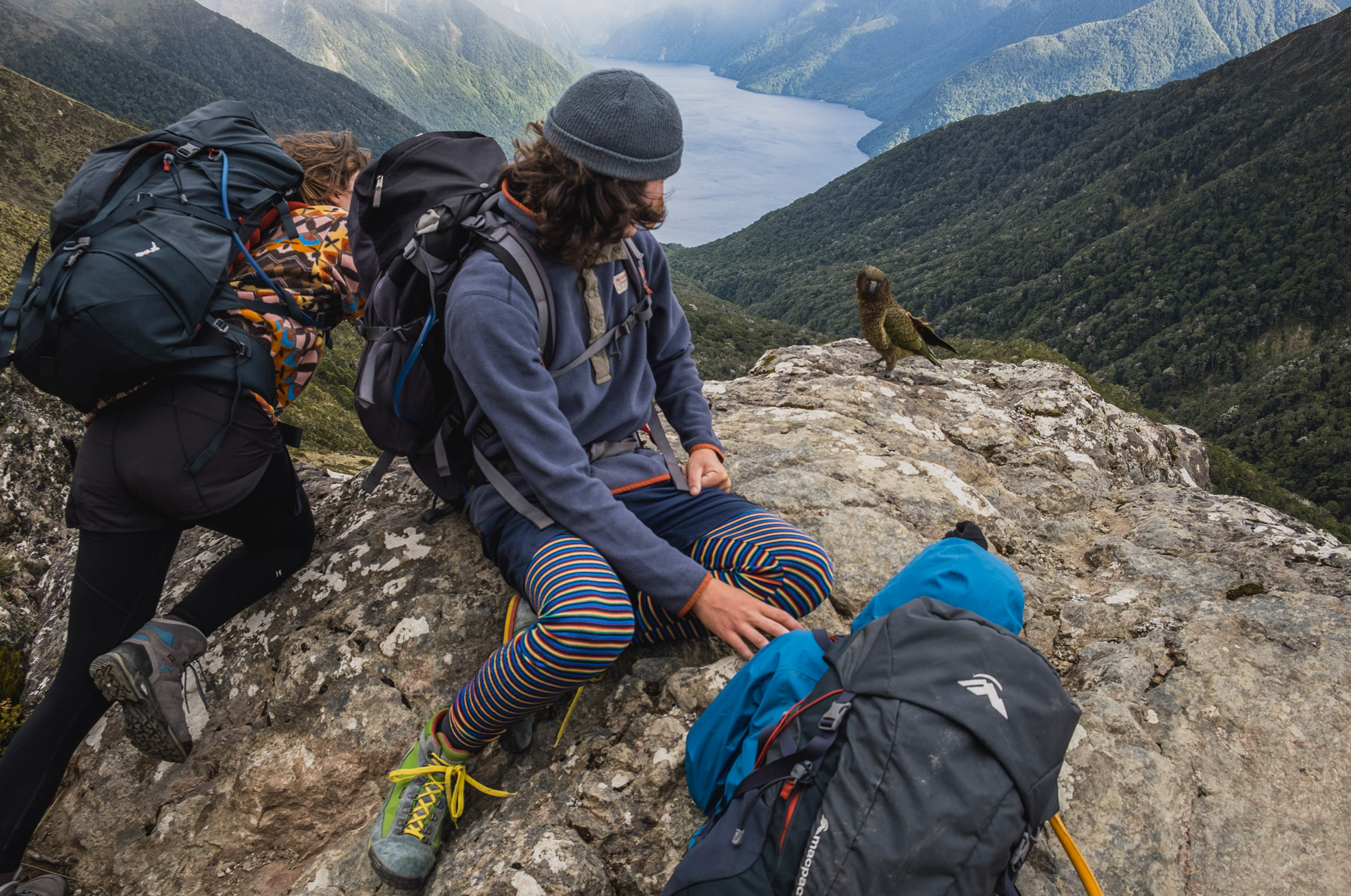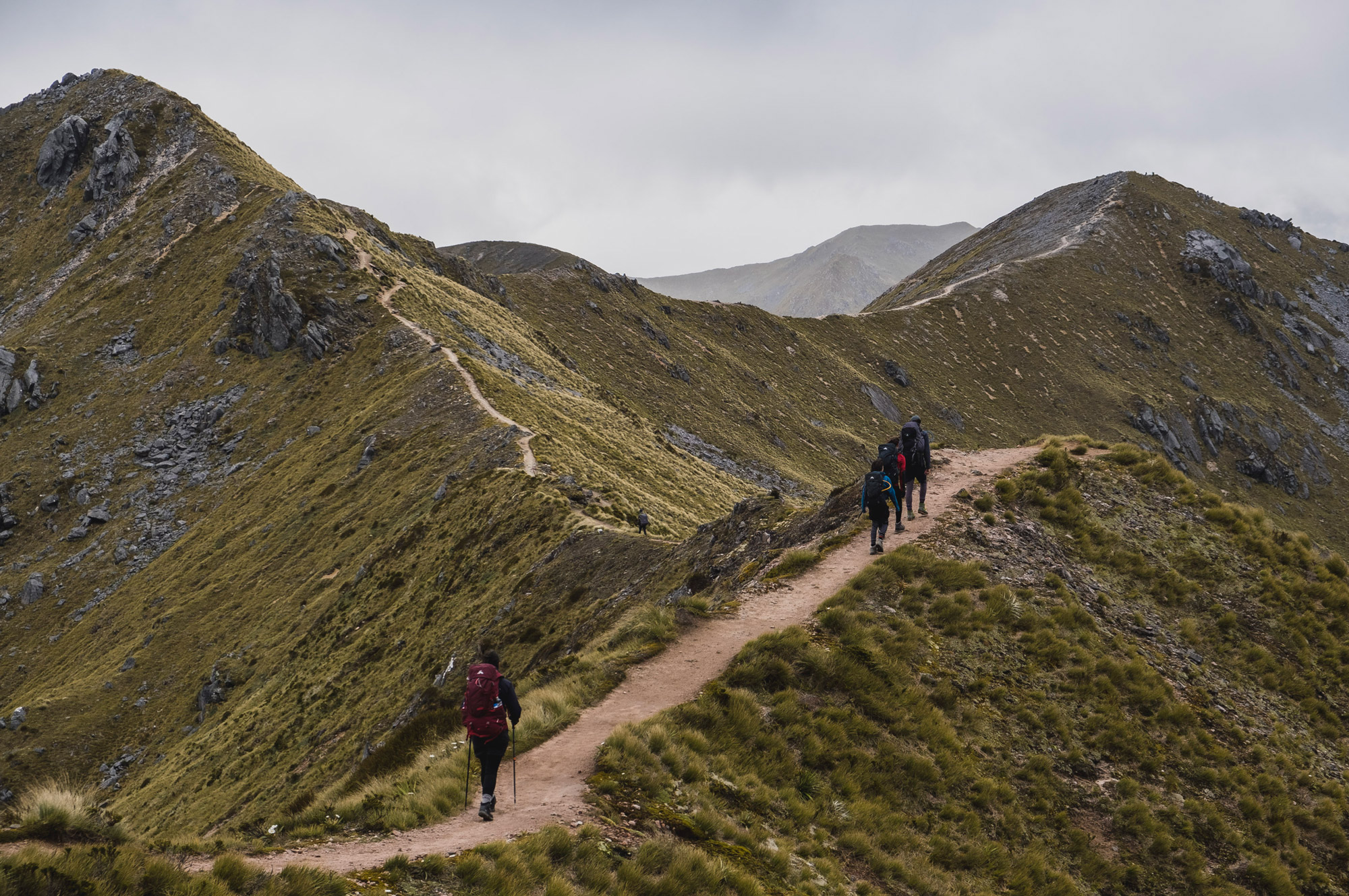 After that we walked to the next shelter, it was raining heavily now. When we got there I had a muesli bar, we didn't want to get cold, so we moved on quickly. We walked down a whole lot of stairs for a while, then we got to a little mountain before a bunch of switchbacks. We started our descent to Iris Burn Hut. We had like thirty switchbacks before we got to the hut. It was nice and easy, but really exhausting. This part of the walk was super green and mossy, we crossed old slips and streams. The rain illuminated the forest, it was perfect.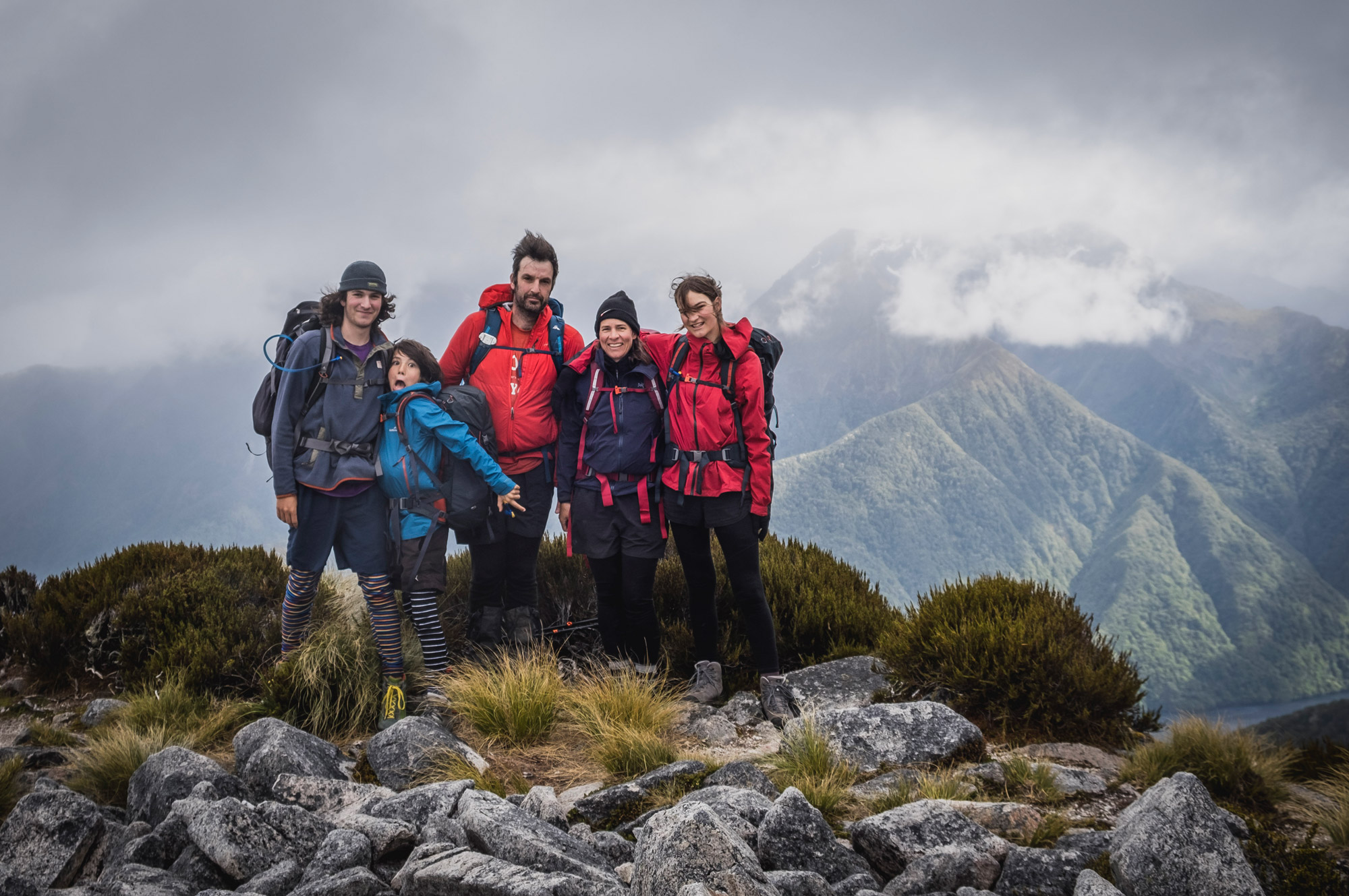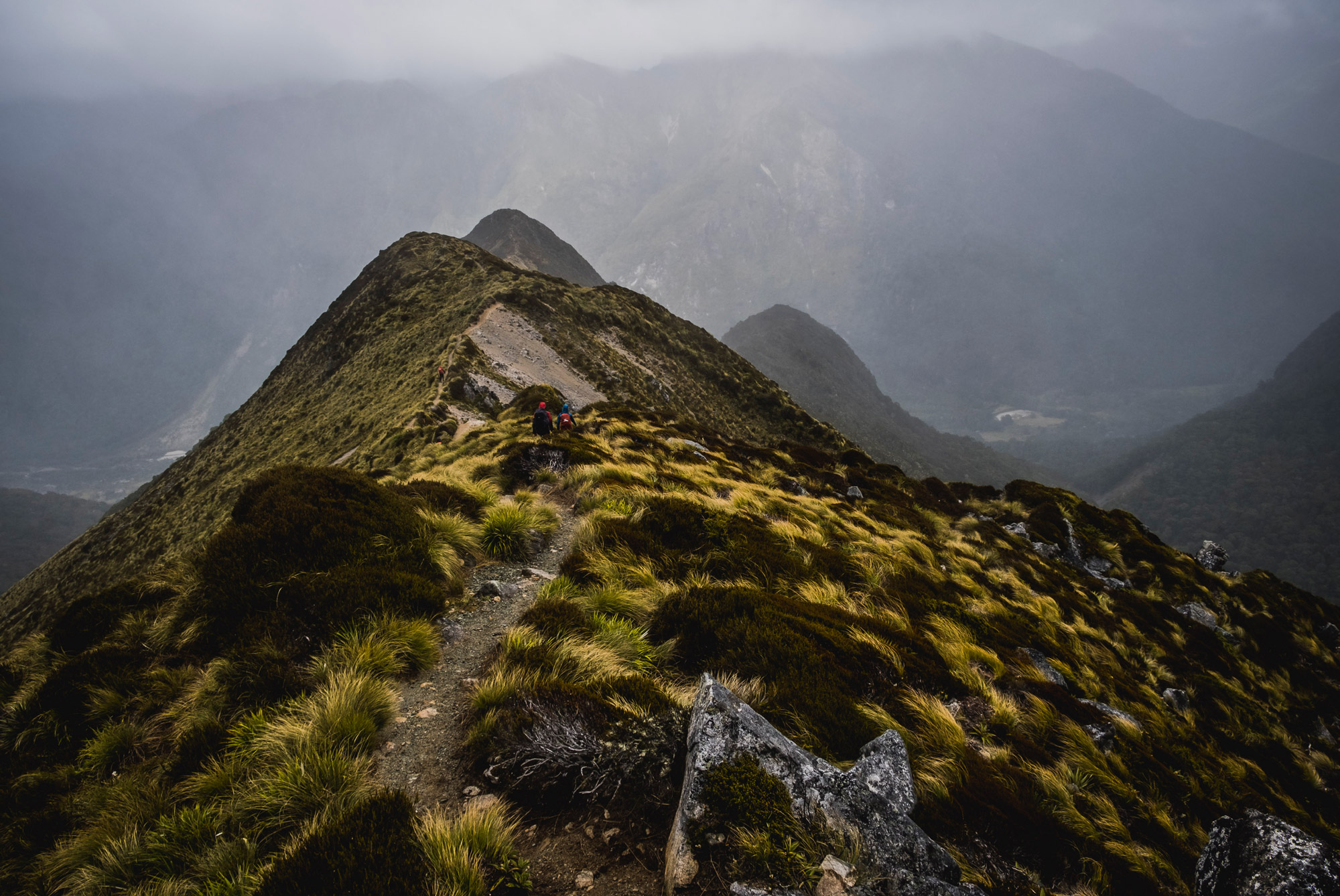 When we got to the hut we went out for a swim by a waterfall. This was our last night in a hut on the Kepler Track. For dinner, we had Back Country pasta and curry. After that we played cards for a while with people we meet in the hut, then we went to sleep. When we woke up we heard some people saw kiwi, I was sad that we didn't see any. We had porridge again for breakfast and left, our next stop was Moturau Hut, we started to walk and saw an old slip that was covered in bushes that had grown back over time. I was walking with my friend who I met at Iris Burn Hut for about two hours which made me not think about the long walk.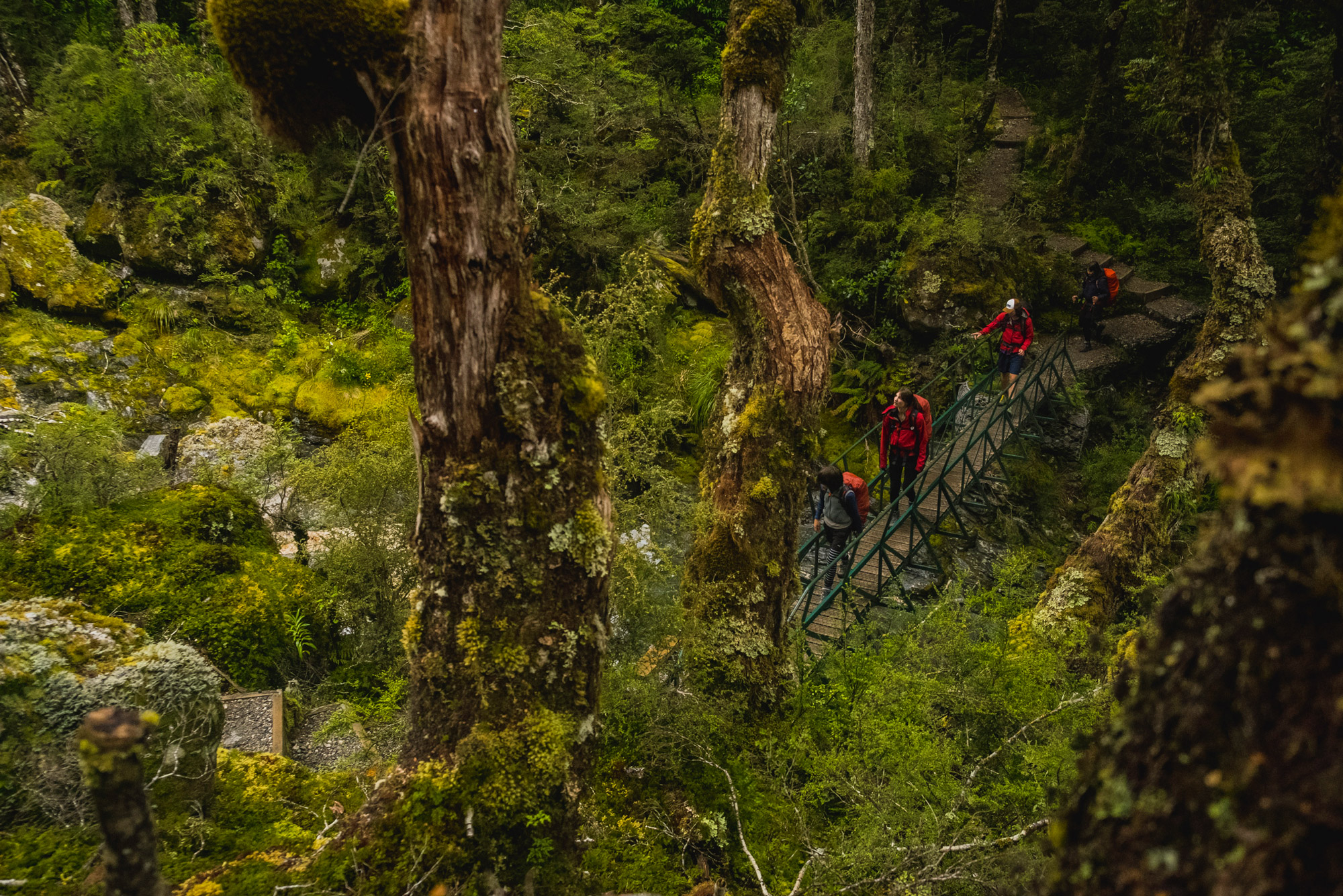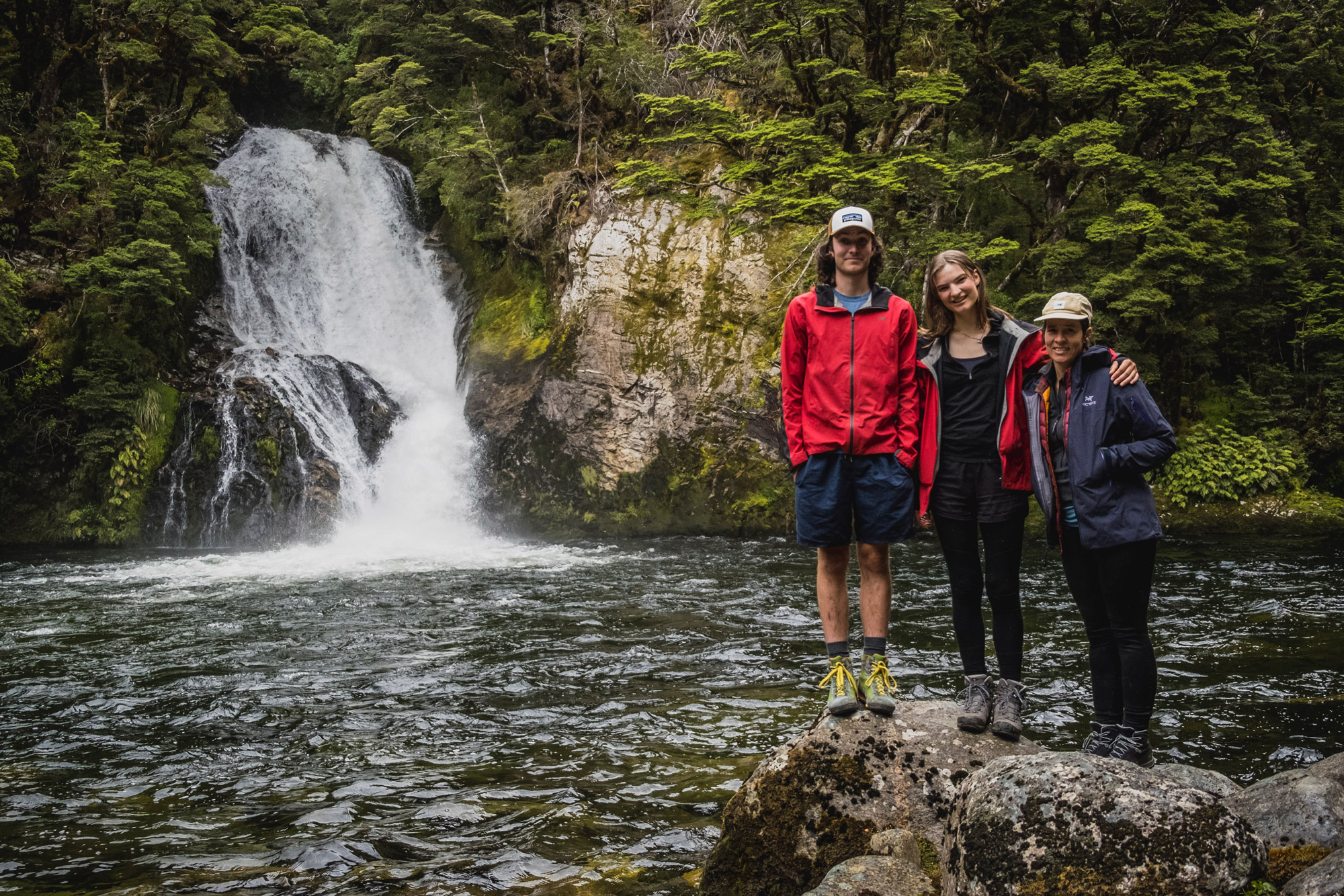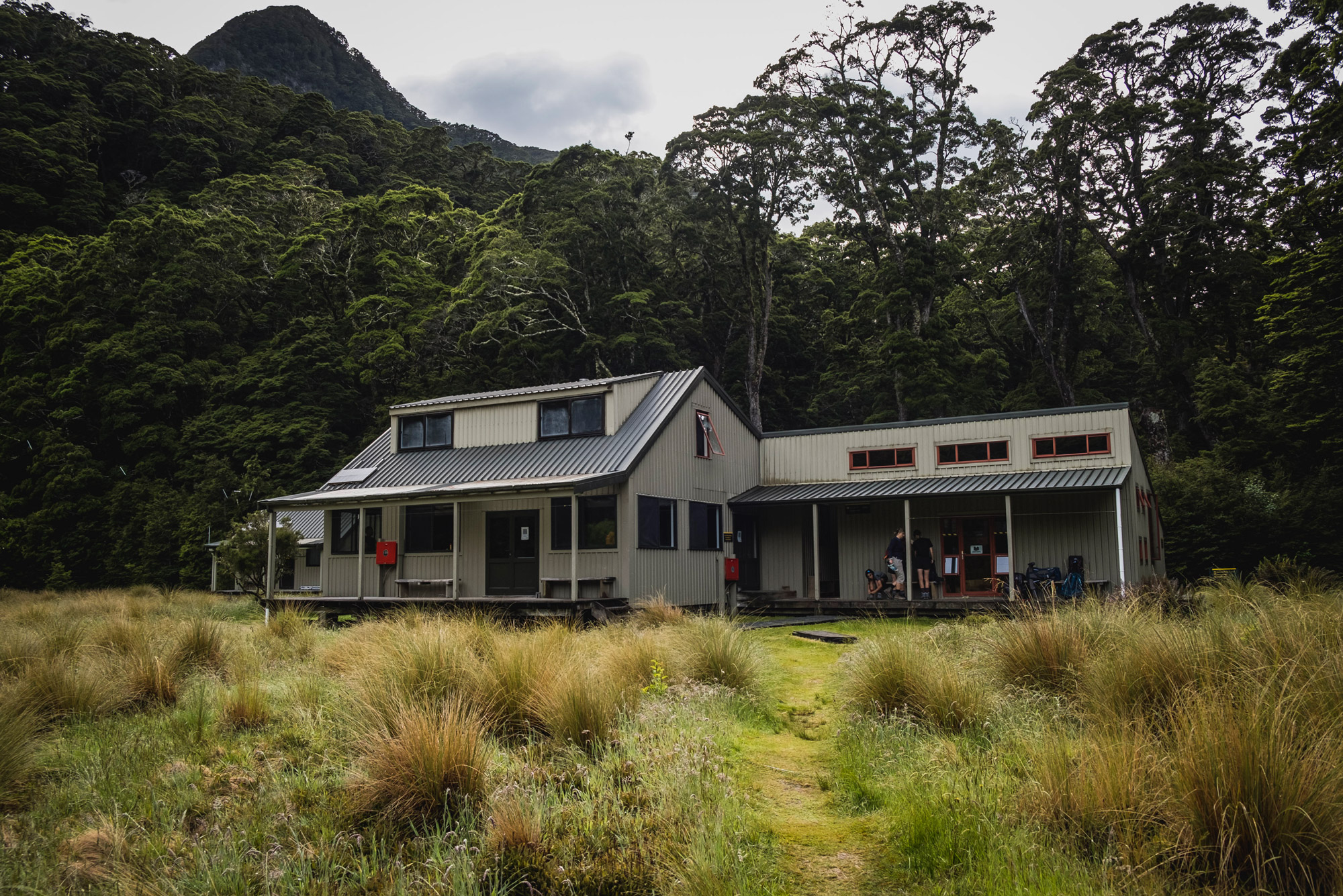 We were walking under the sun for half of the walk. It was super-hot when we were by the old slip in the forest. There were so many species of plants everywhere. It was like walking in the Amazon, it was incredible to see. Then we saw the tree that fell in the wind last night that the hut warden had warned us about, It looked bigger in my head, we passed it easily.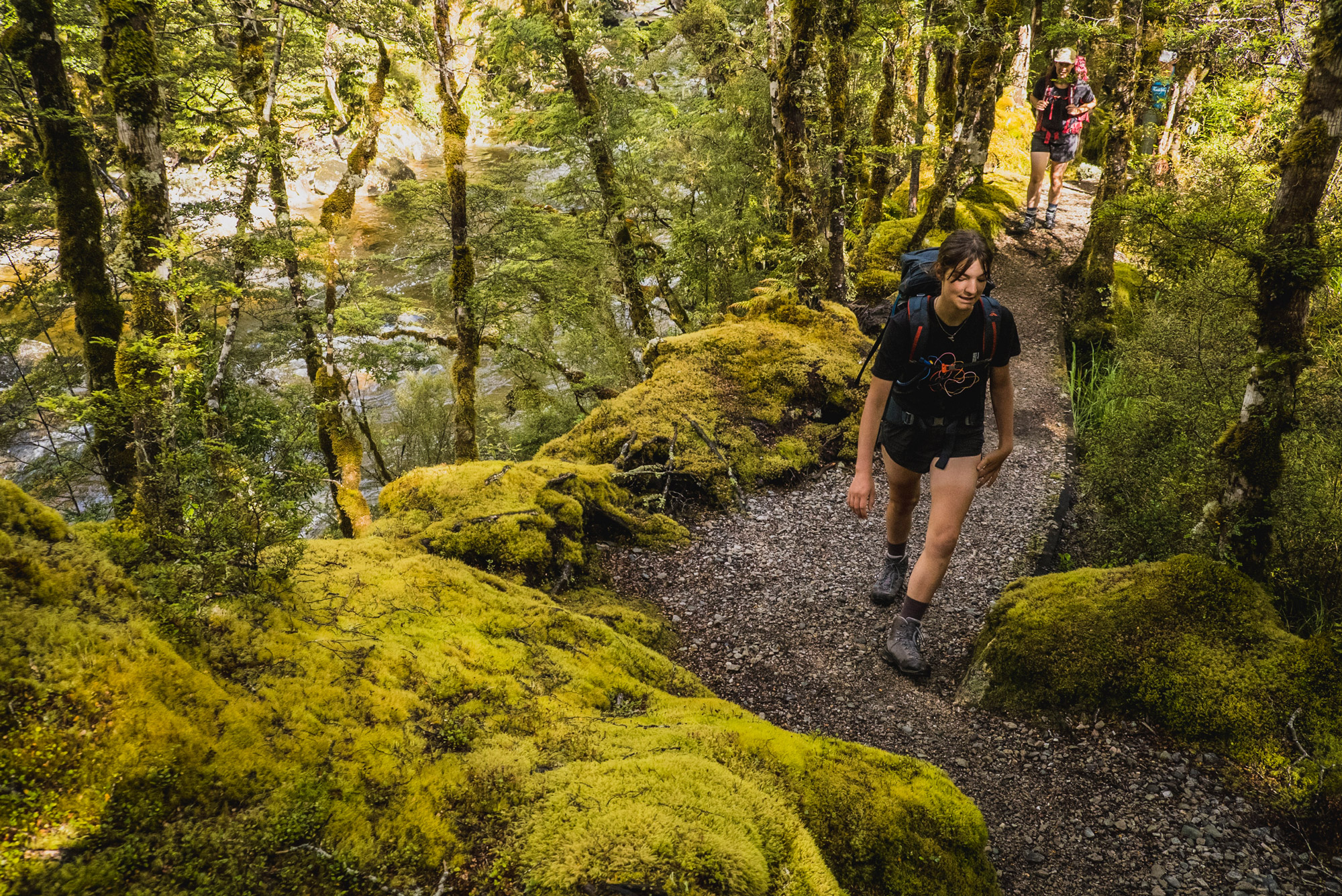 We walked for a while more though thousands of ferns along the edge of the Iris Burn river until we saw a beach on the edge of Lake Manapouri, I checked the map on my dad's phone, we were nearly at Moturau Hut. Mum thought this beach was the perfect place to have lunch, we sat on an old log and finished off the last of the venison salami and cheese. On the walk to the car we saw marshlands, a jet boat river tour and a luscious forest. When we got to the last swing bridge on this trip, our feet were munted from this great walk.
Normally it's just me and my dad, but this was the most fun tramp I have ever done because the whole family came. We walked to the car and drove away to Wanaka to pick up our dog Olive! I think Dad really liked his first Great Walk.