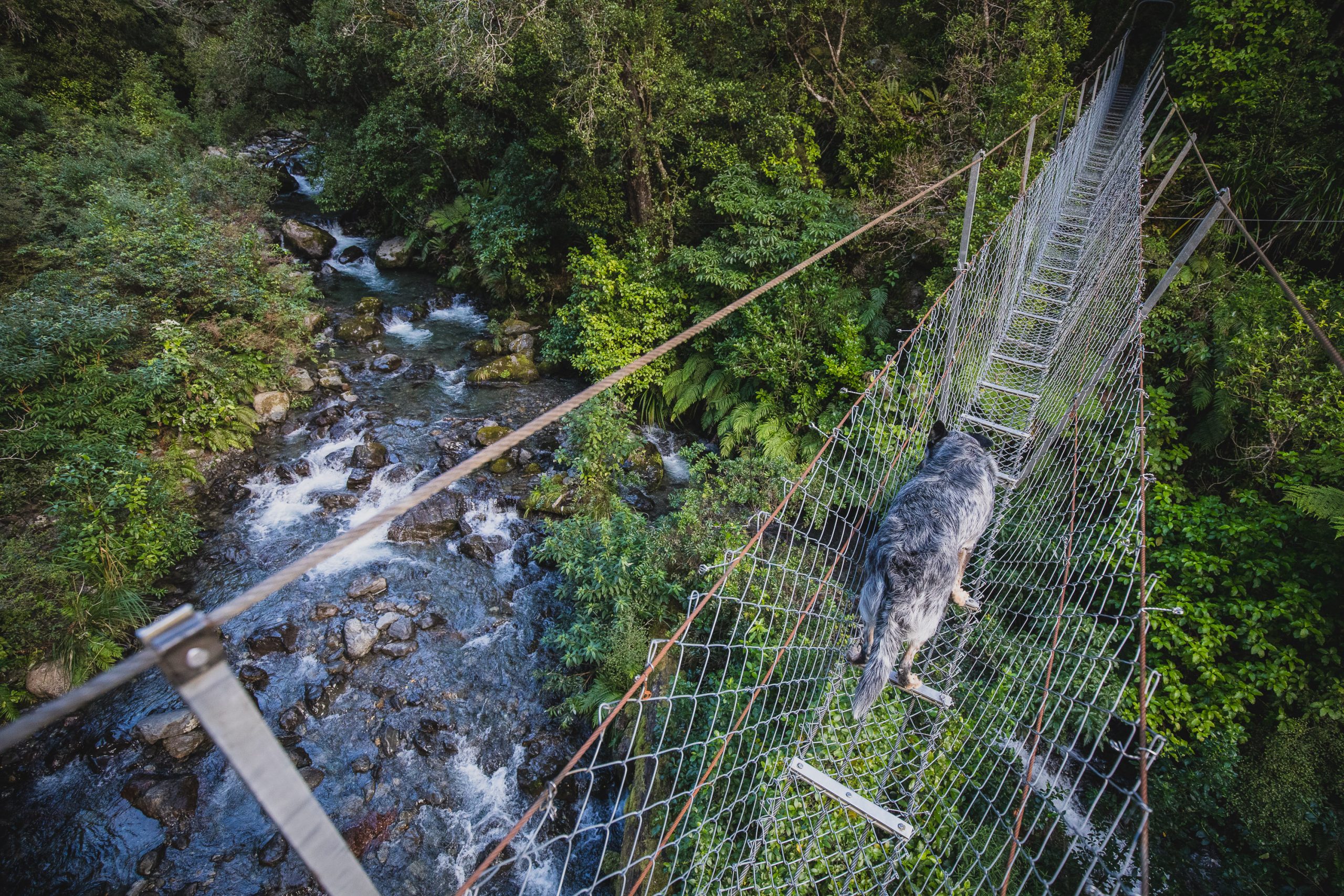 I've been on a few walks into the hills since my worst tramp ever, but I've yet to smash out a solo trip. This past weekend I figured the time was right, the weather looked miserable, but not totally atrocious with only 6mm of rain forecast and 80km wind gusts. I haven't visited Tarn Ridge hut since 1999 when Emma and I were doing a northern crossing, I've wanted to get back with Max and Olive but it just hasn't happened, Tarn Ridge is just that tiny bit beyond reach for most overnighters, but I figured if I got to the top of South King in five hours I could get across the tops to Tarn in four. Well that was the plan anyway.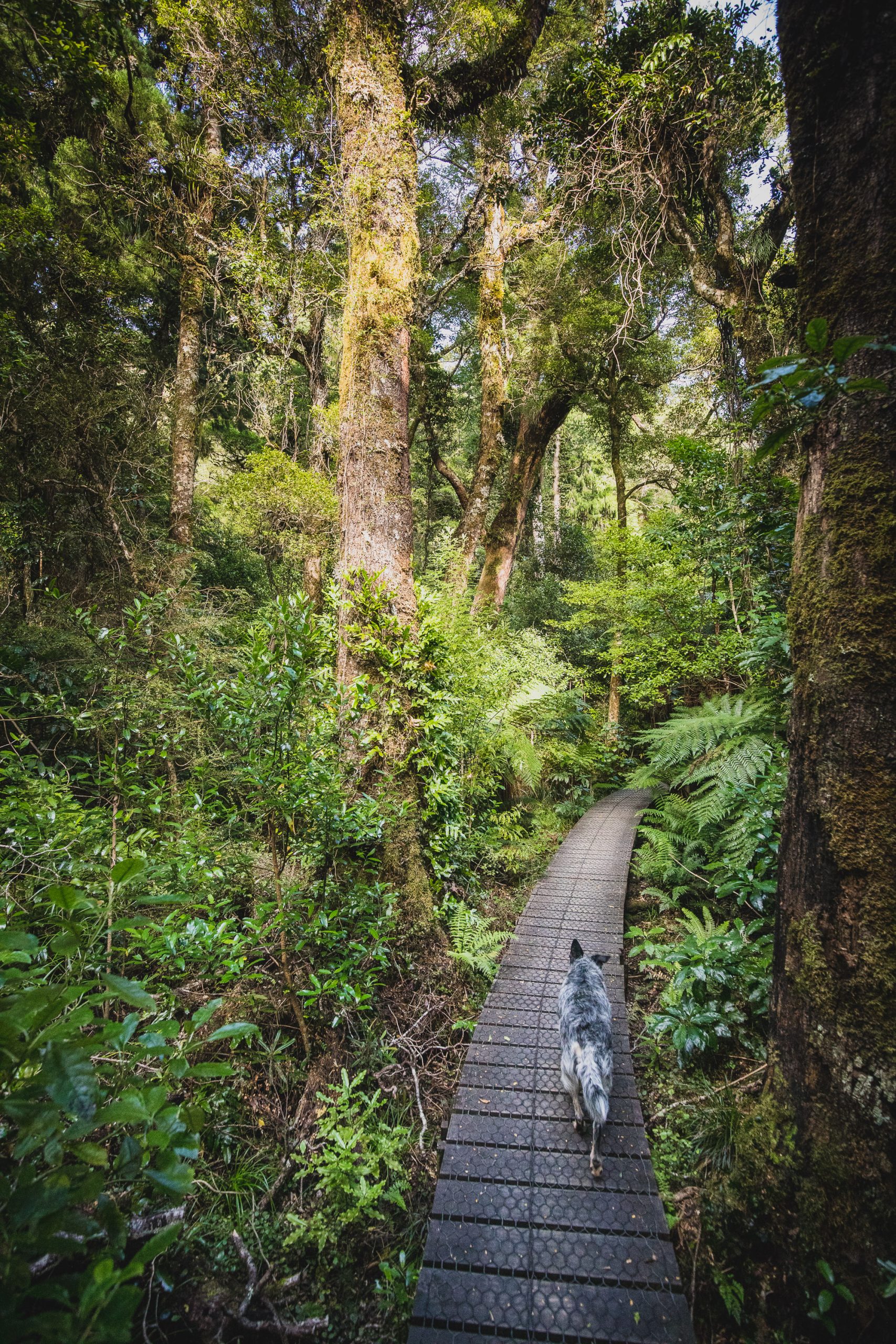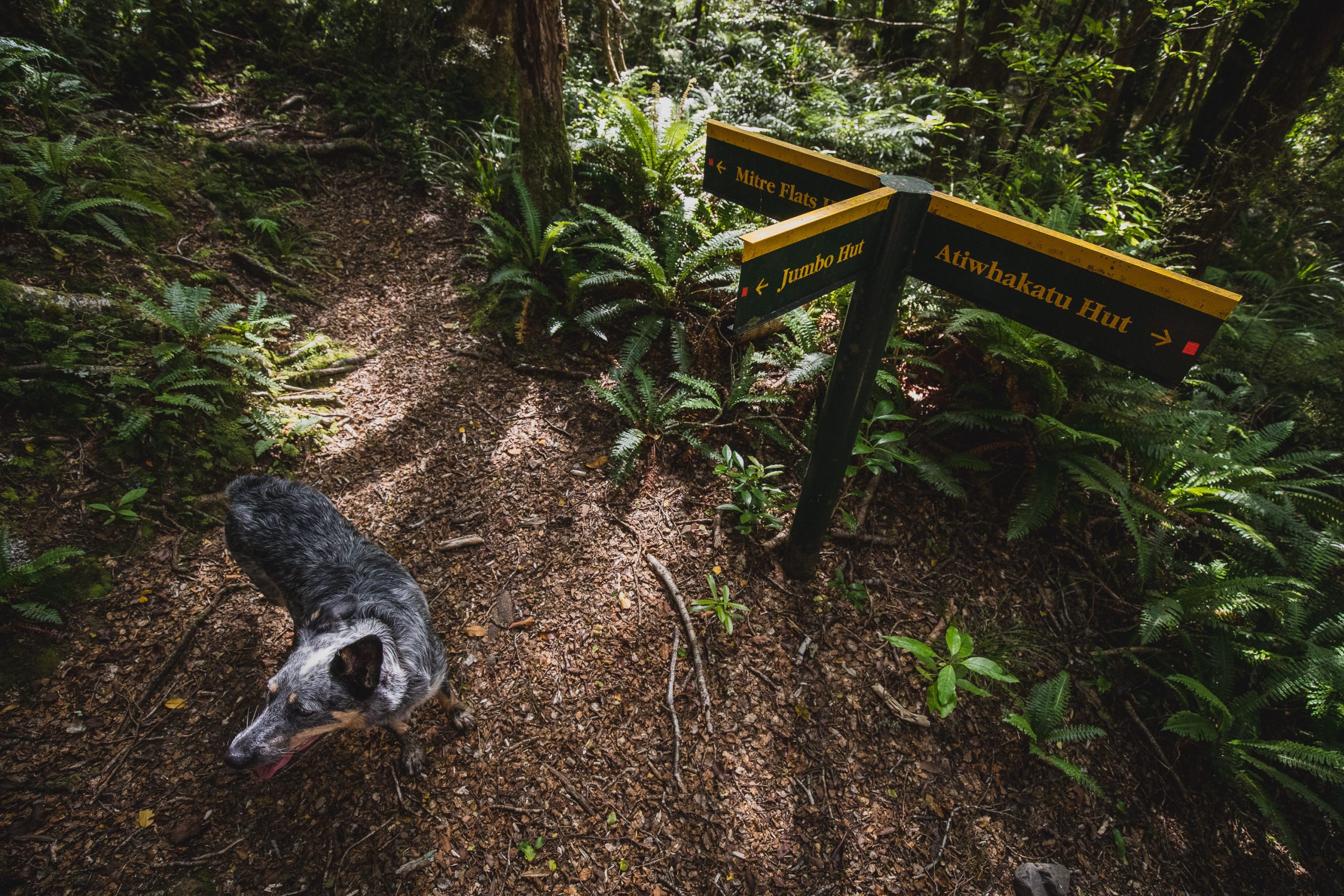 Olive and I left the carpark at Holdsworth lodge at 9 am and high-tailed it to Atiwhakatu Hut in an hour thirty. The next section of track toward the headwaters and past the second track to Jumbo has taken a beating over the last few years and slips and windfall slowing travel down. It took another hour to reach the final swing bridge, where we refilled our water and had a quick snack.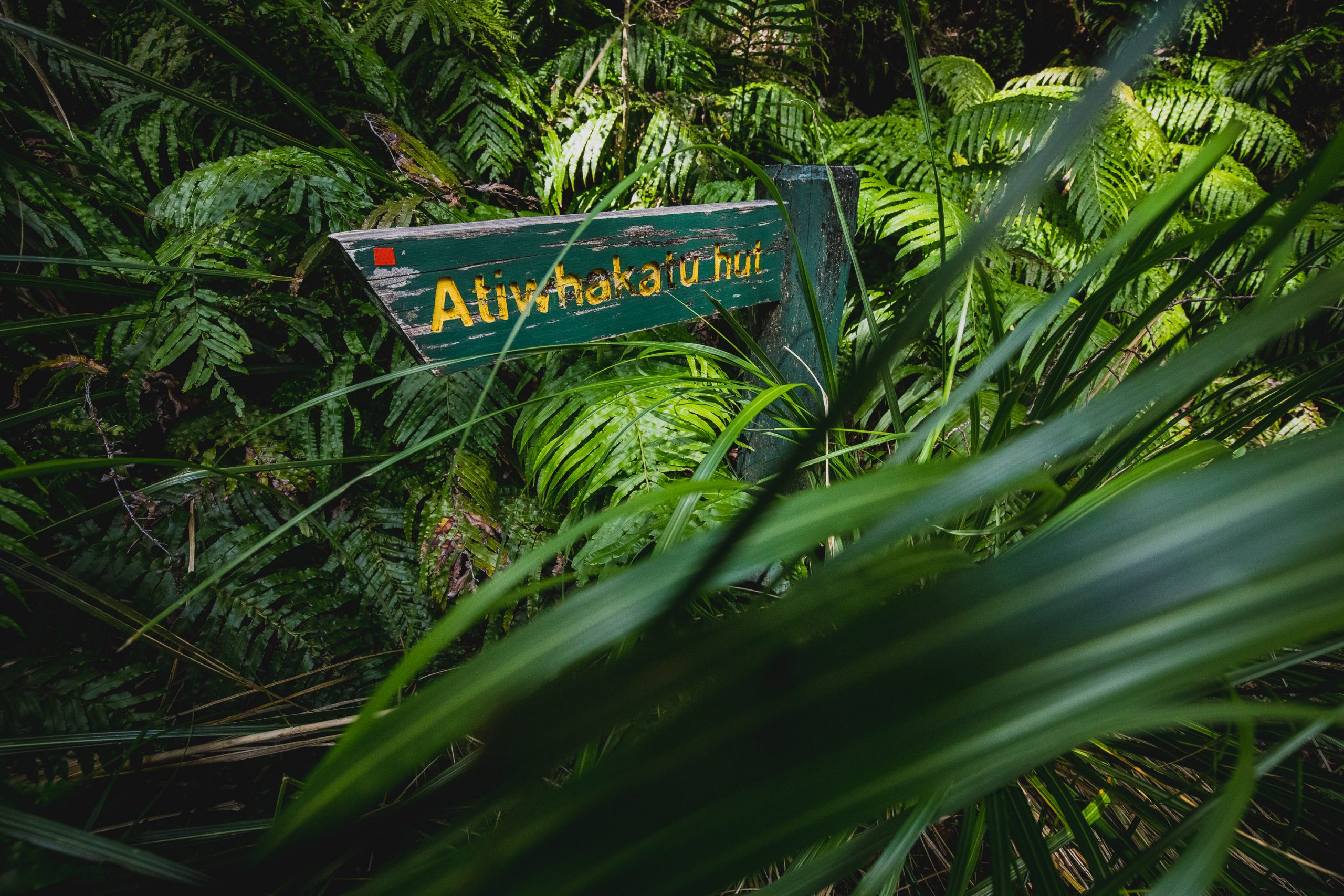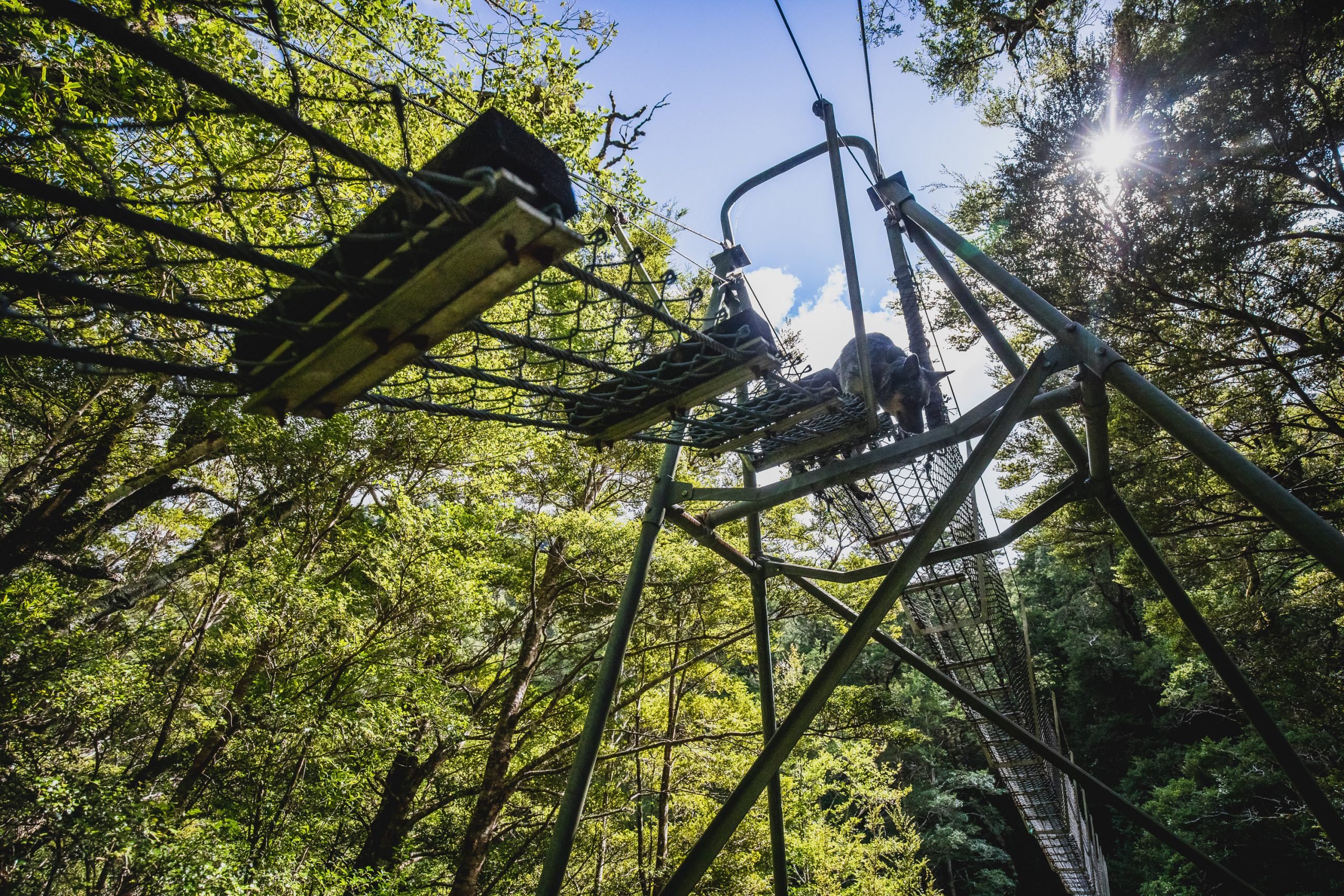 The climb from the swingbridge to Pinnacle Saddle and the beginning of the Barton Track is almost vertical and a good indication of what's to come on the slow march up to Baldy's bushline. At Pinnacle Ridge Saddle I wished I had eaten more than just four Weet-Bix for breakfast, i downed the rest of my Muesli bar and started pluging away and the very steep Baldy ascent. Just below the bushline I'd decided that I was more than likely going to be alone on the tops, so Olive and I sat down in the middle of the track for lunch. Just as I had emptied almost the entire contents of my pack on the trail a pair of day walkers came flying past, they were smashing out the baldy Jumbo Circuit and weren't to bothered by my mid trail yardsale.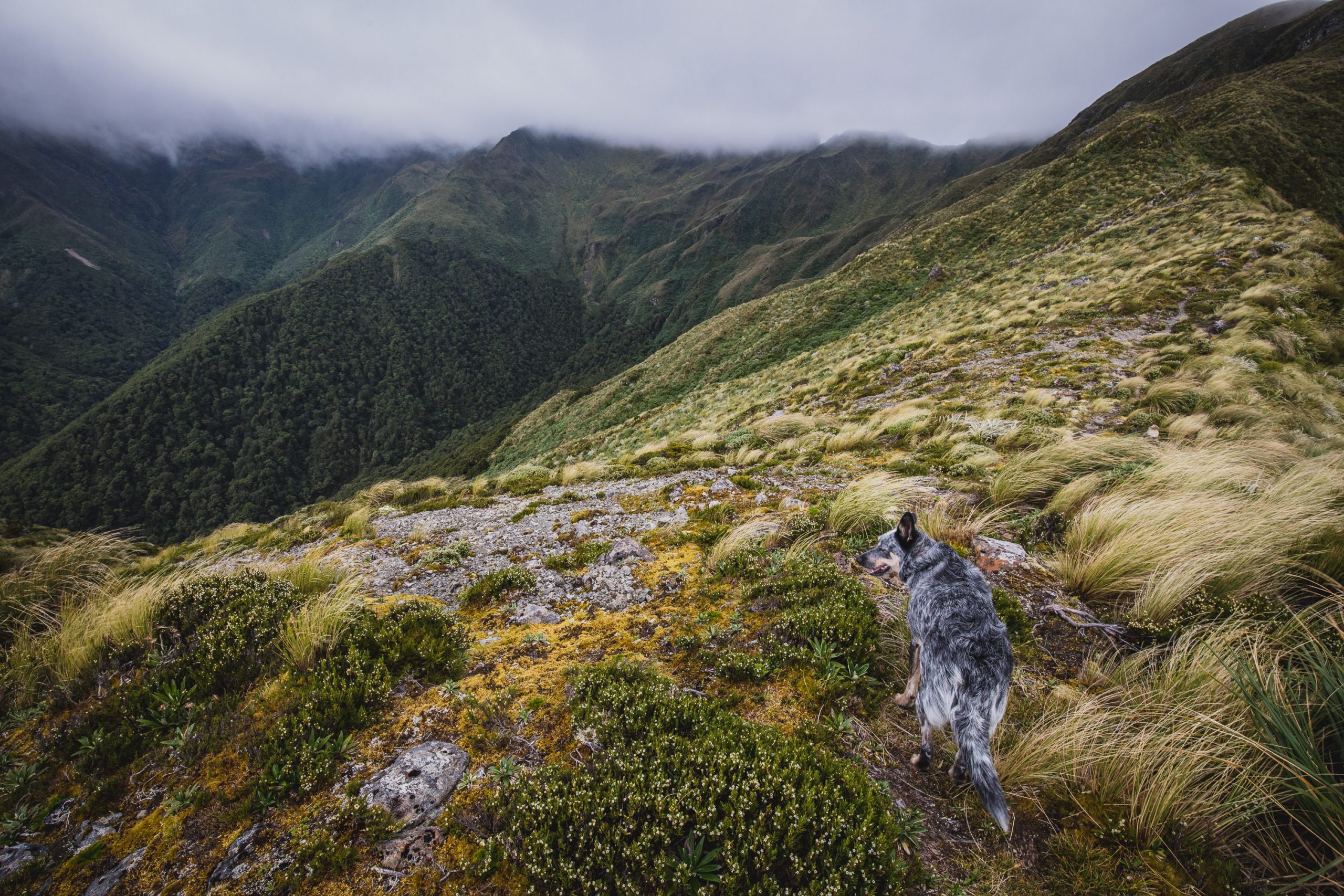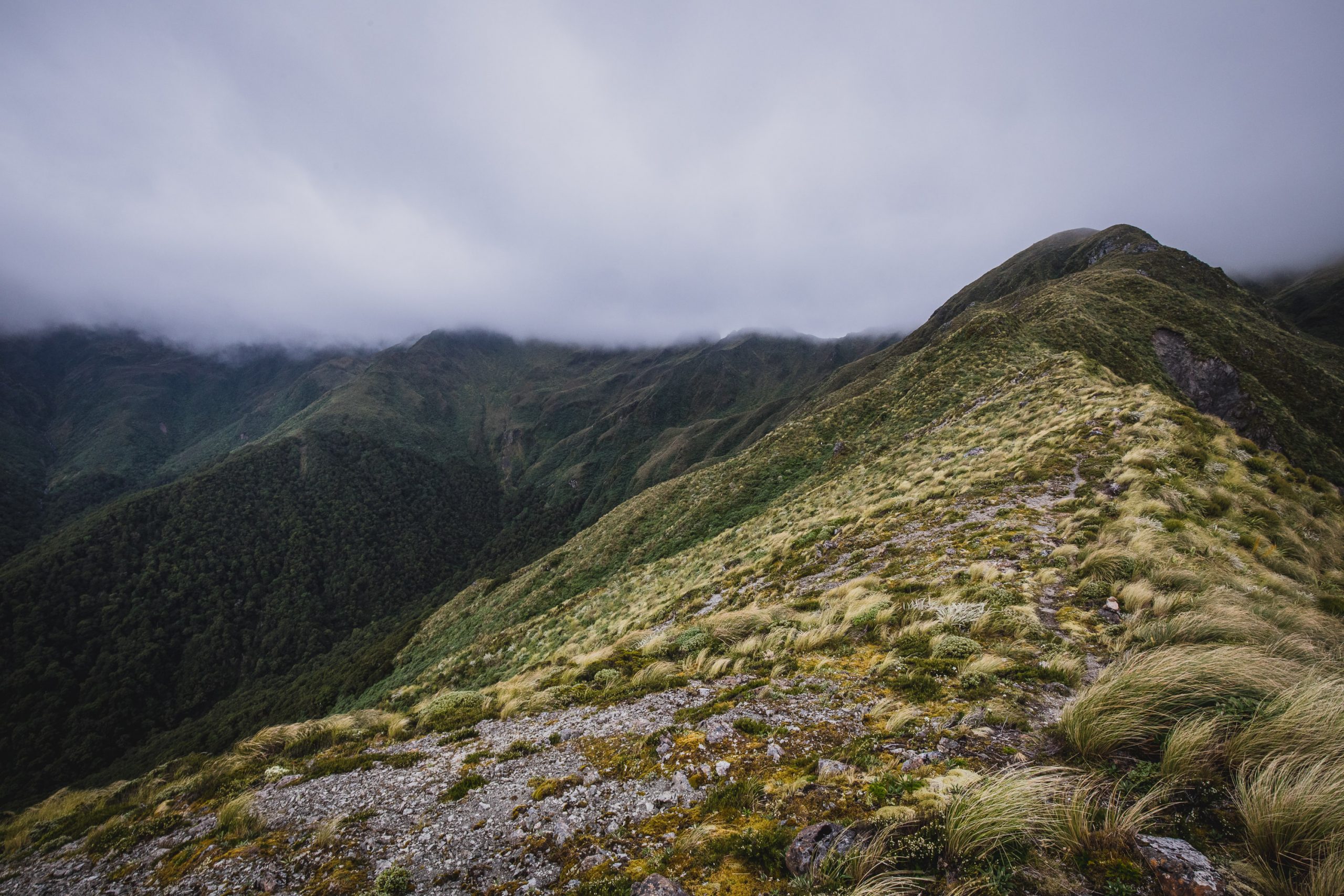 After some salami and cheese and some peanuts, Olive and I packed up and got on the way, we still had 10 minutes or so to go to the bush line, reaching it was a welcome relief as the track starts to mellow out a little at this point. The 80km forcast gusts made themselves felt immediately in the form of an awkward crosswind. My pack acting as a sail, was getting knocked around a little, but it's nothing abnormal for the Tararaus and it was like a breeze compared to the 160km winds I experienced on my last trip up this way. The wind definitely slowed progress up to South King, with the gusts oftern pushing my feet off track making for some awkward recovery steps. After passing Baldy and hitting the short vertical rock scramble after, I looked back and saw another pair of walkers closing in on me. It wasn't long before they caught me, and lo-and-behold it was the Jumbo Circuit day walkers, they had lunch in the lee of the wind on Baldy out of sight, with light small packs, they made short work of the climb to South King. As Olive and I reached the summit we could see them closing in on the Broken Axe Pinacles.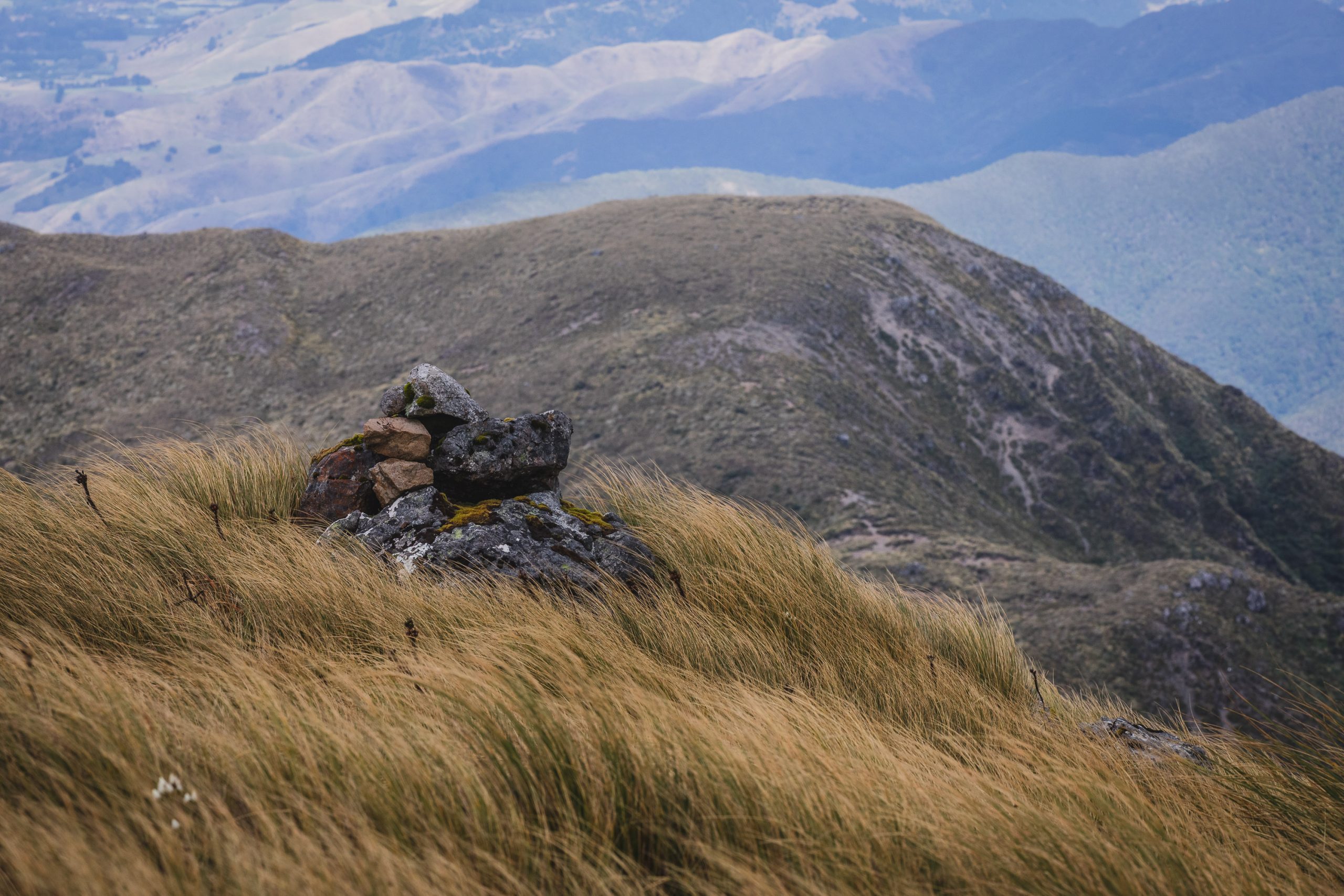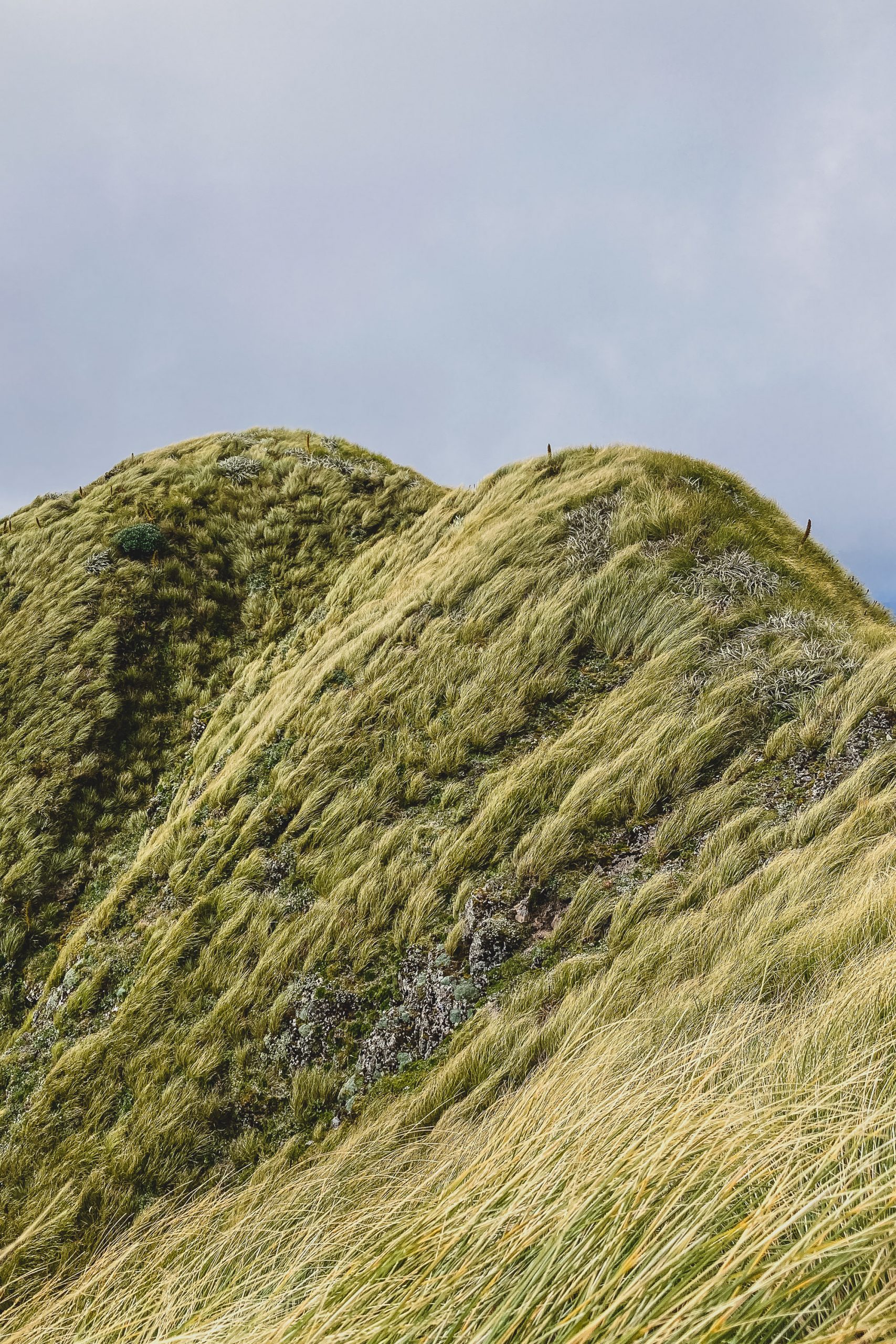 Once on South King the wind made it's presence known, The NIWA Parks forcast had said gusts, but on the tops it was constant wind, and was not letting up (but thats pretty standard really). It was managable, but was going to slow down my tops travel. As I mentioned I did have grand aspirations of making a play for Tarn Ridge Hut. I qucikly checked the current weather forcast and discovered that the while the wind was going to ease and drop off tomorrow, the forcast 3mm of rain had incresased to 35mm. I didn't really fancy walking the return nine-ten hours in the rain on Sunday, and made the smart call to switch to my Plan B and drop down to Mid King Bivvy for the night, i'd never been so would get to tick it off the list.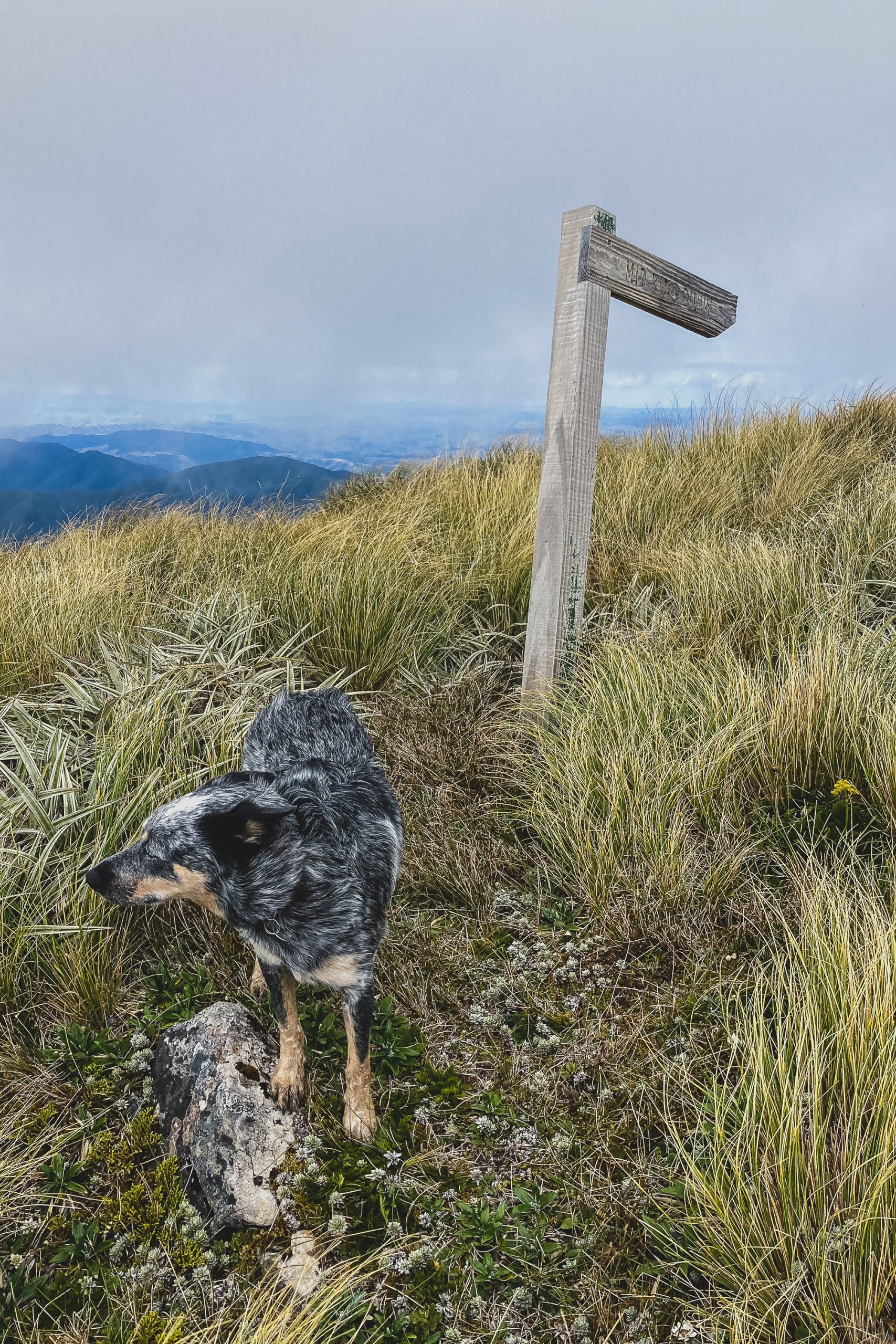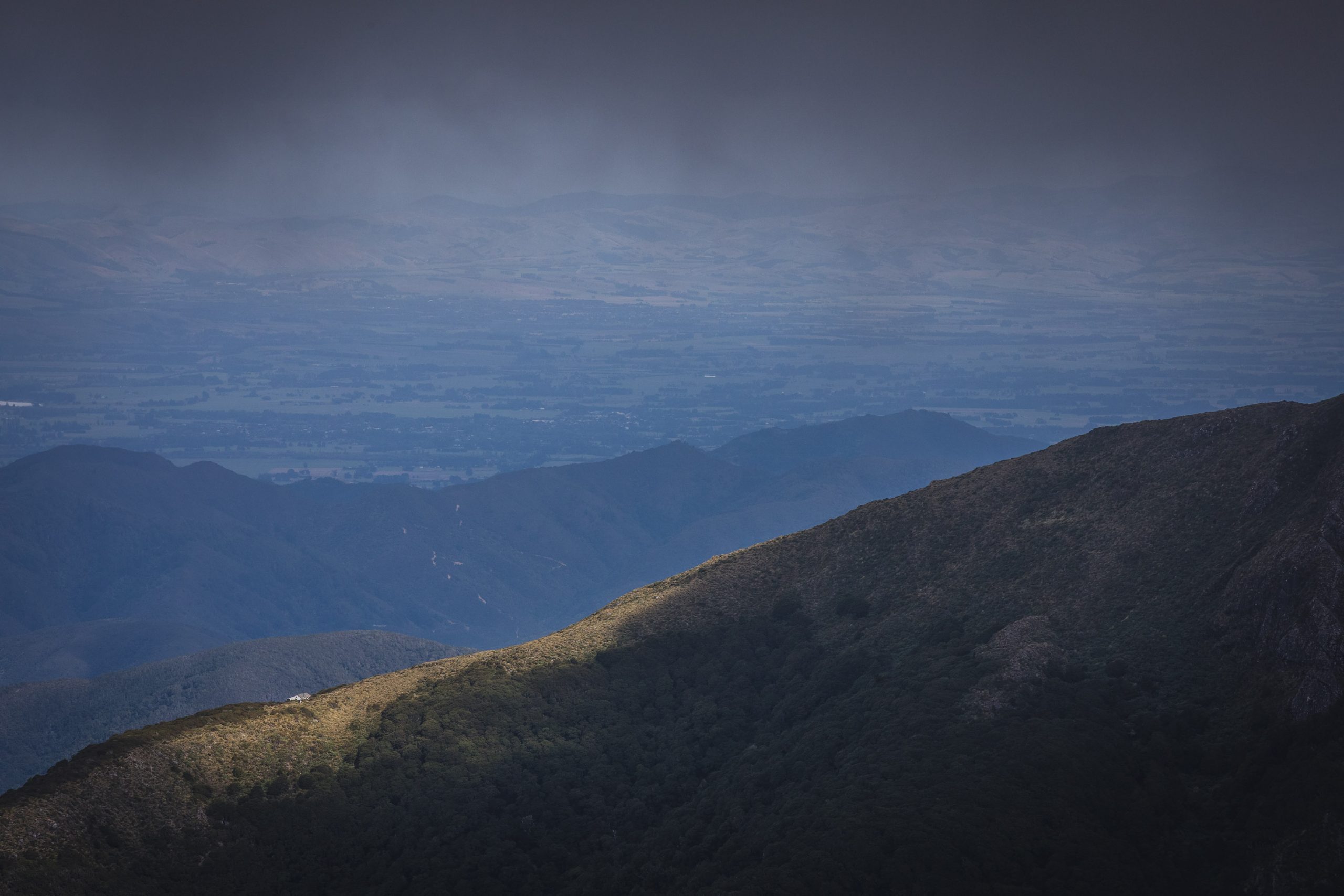 Walking off Mid King to the bivvy was a first for me, I'd planned a trip from Mitre Flats up in the past, but that had never come to fruition, so walking down was going to be a good way to check out the route. It's steep and tussocky to start as you drop immediatly off the tops, but mellows after 100m or so of descent. The bivvy sits 380m below Mid King, it took me about 45 minutes to make the trek down, the route is easy to lose, but just as easy to pick up, my thighs definilty took a bit of hit from the leatherwood. The whole way down you are spolied with views out over the Wairarapa and you get a great view down on Jumbo Hut at the top of Rain Gauge Spur.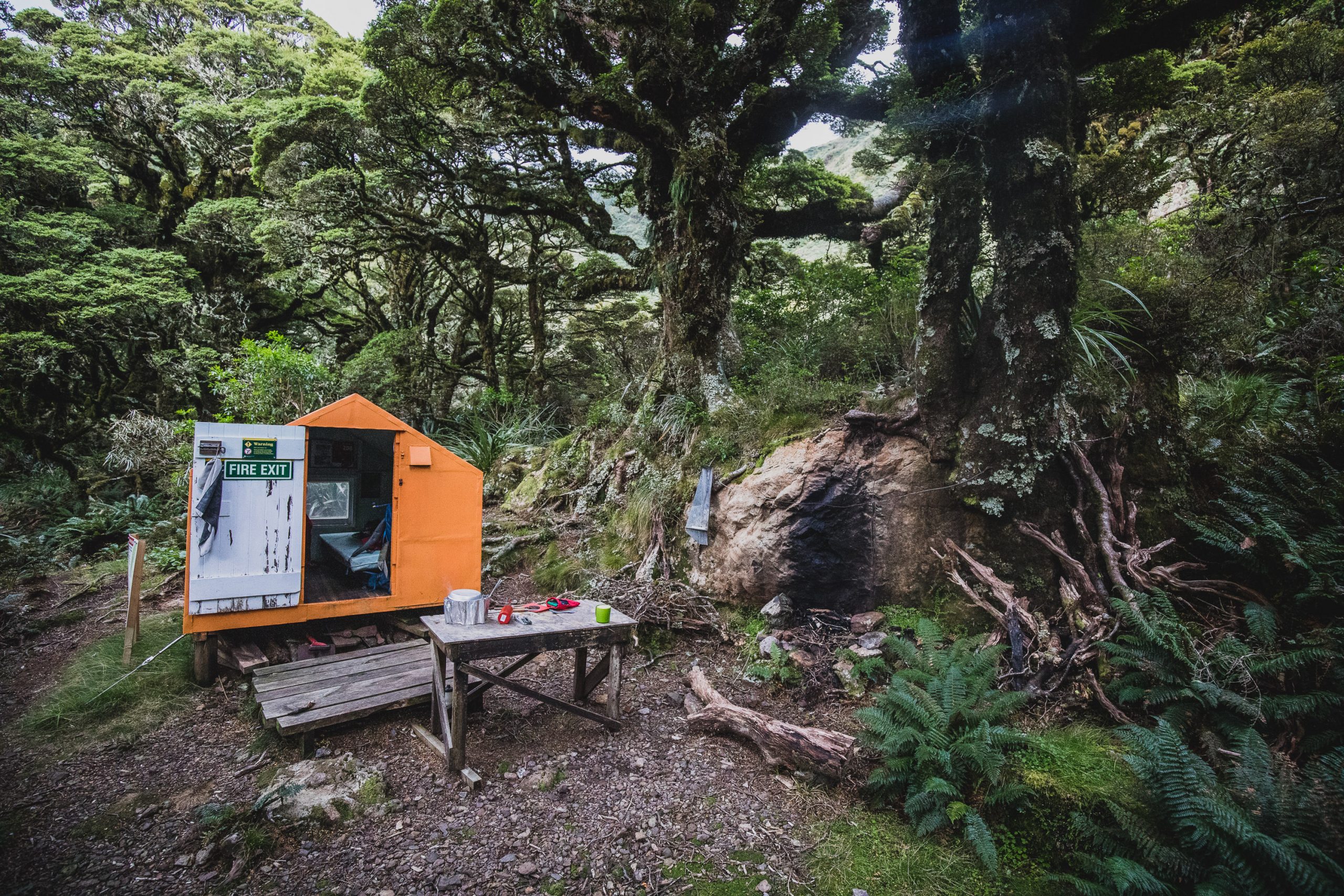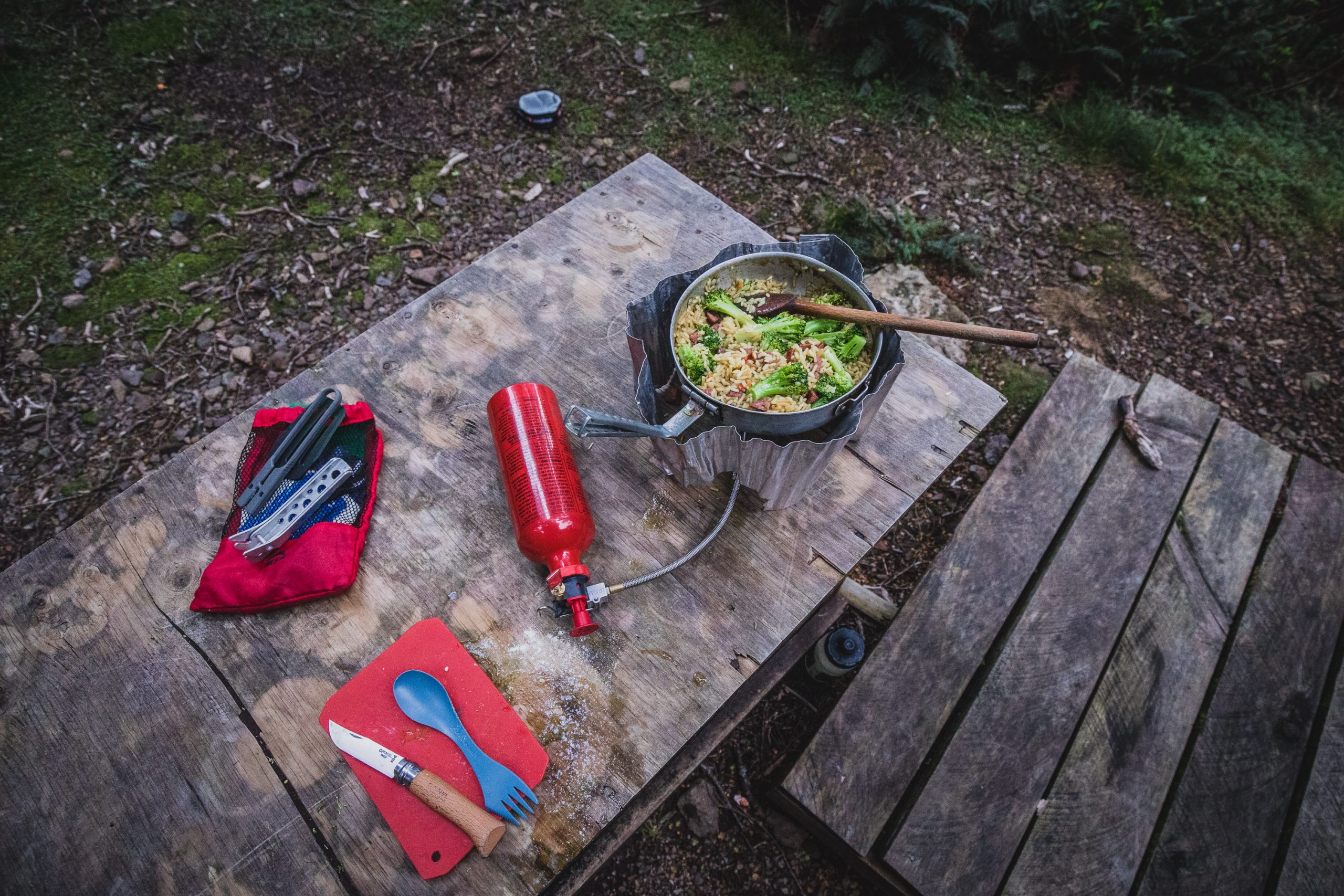 As the track towards Mitre Flats hut heads off down the ridge, the track to the Bivvy veers south-west for a few 100m and eventually spills you out on the cutest bivvy site I've ever seen. Nestled just inside the bushline Mid King Bivvy comes complete with a dining table, rock fire place, heaps of wood and a beautiful stream as it's water source. If you knew it was going to stay dry, there's plenty of room to camp outside. After a few gummy worms and a cup of hot chocolate I whipped up a batch of risoto with brocoli and salami chunks.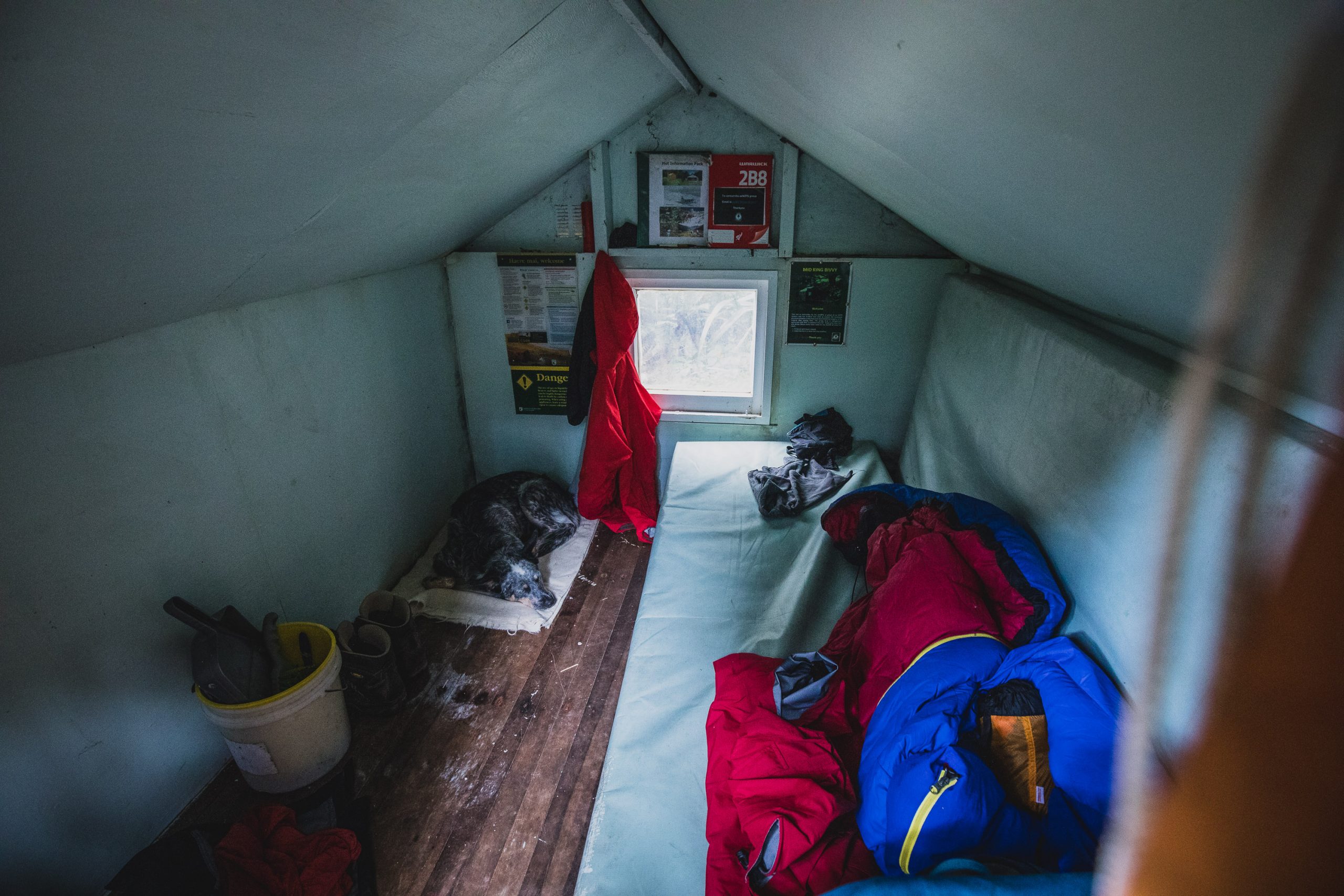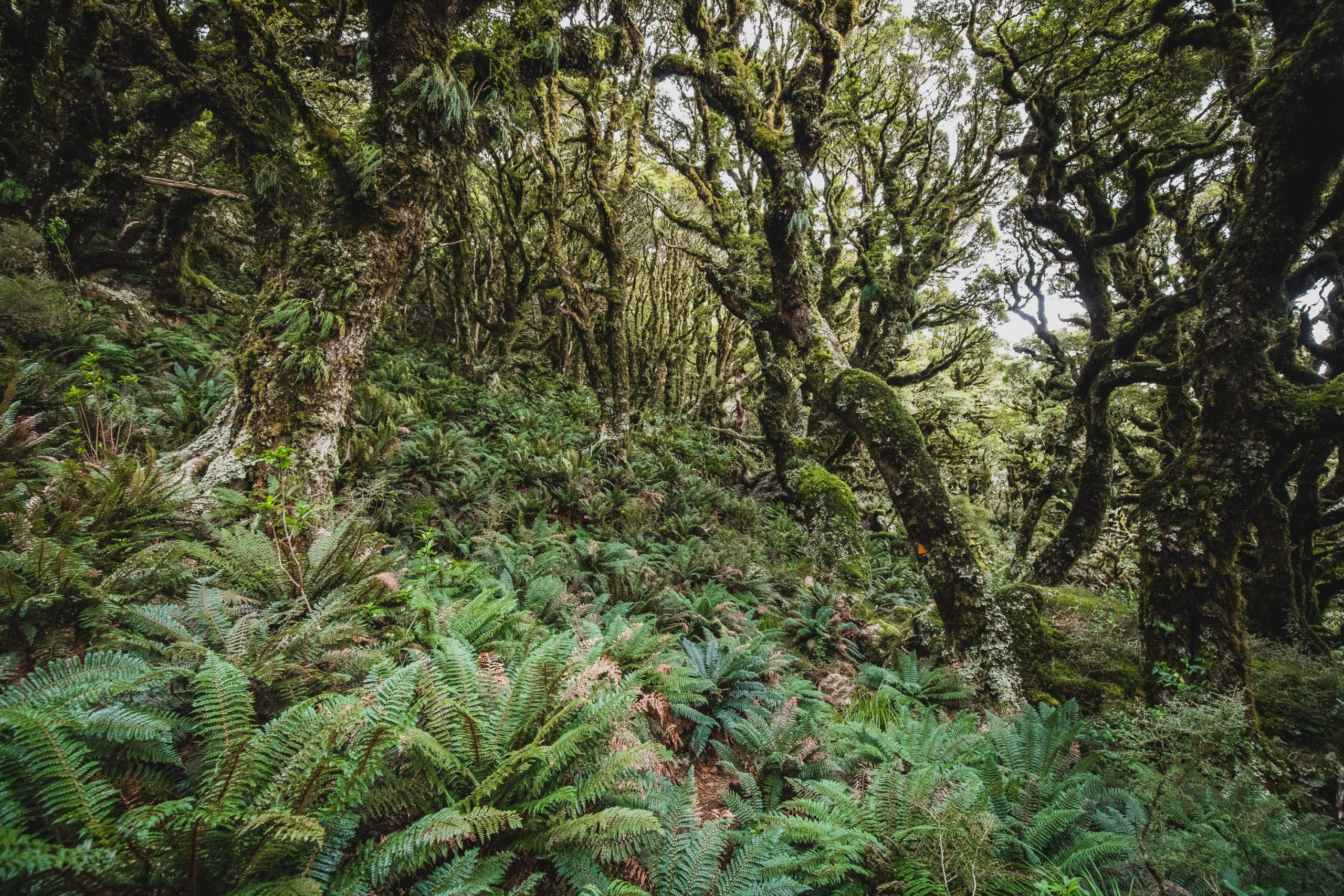 Surprisingly there was 4G coverage at the bivvy, I fired off a few messages and photos to Emma and then downed my Hansell's butterscotch pudding for desert and then jumped into bed. Things started off well, I drifted off to sleep, only to be woken a few hours later by what sounded like some very heavy rain. It rained all night and when I popped my head out of the hut at 7am in the morning I was astounded at just how much water was around. The Hut was an Island surrounded by water. The spot i'd eyed up as a great tent sight was now a 7cm deep lake! The stream behind the hut had trippled in size and two more streams had popped up between the hut and it. Looking up to Mid King, the cliff face looked like Fiordland, with half a dozen waterfalls pouring off it. I decided that I didn't really need to be out of the bush anytime soon and what harm would sleeping in do. An hour and a half and a bowl of porridge later, Olive and I were ready to go. It was two wet for my DSLR so I packed it inside my pack liner and started the walk down to Mitre Flats hut.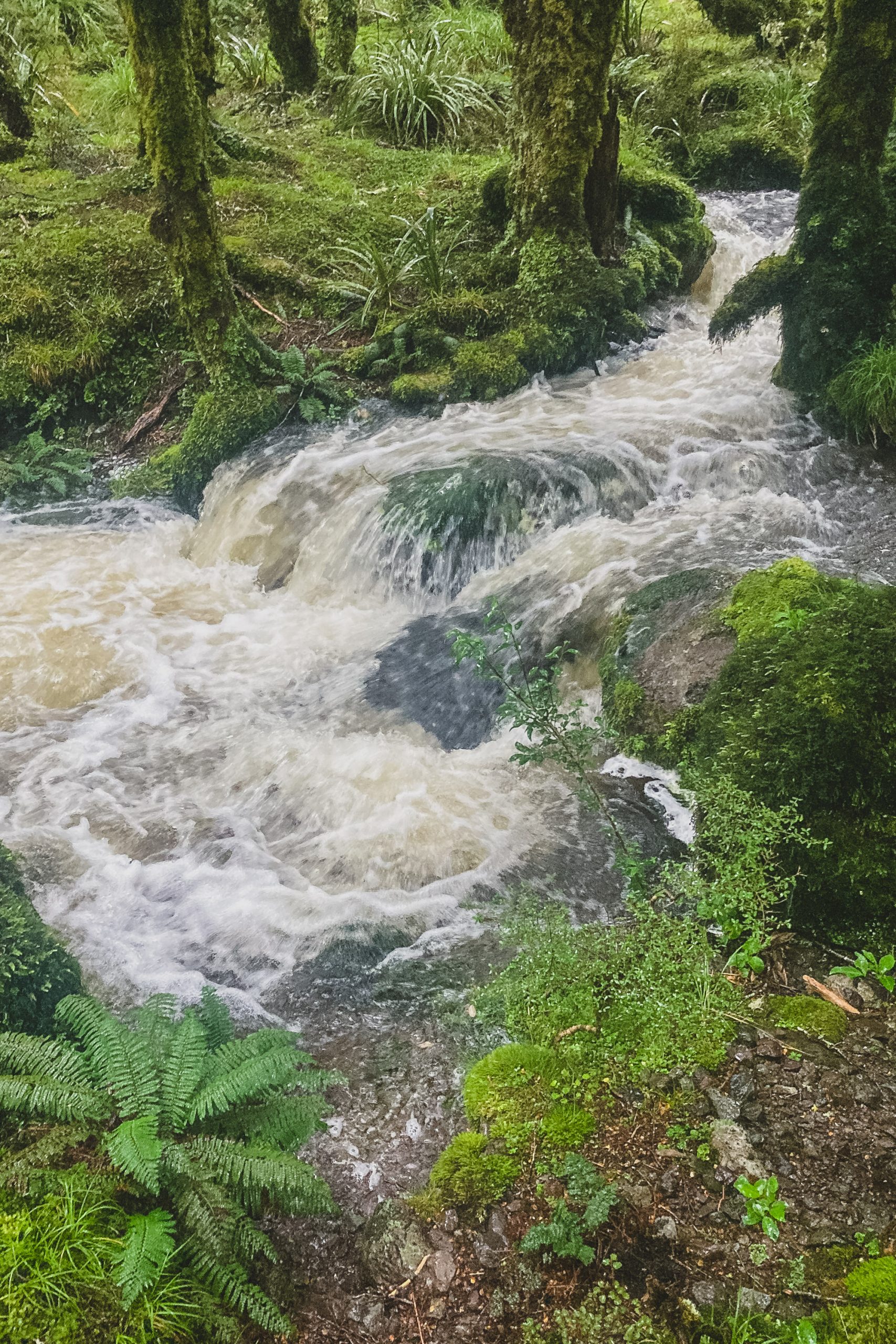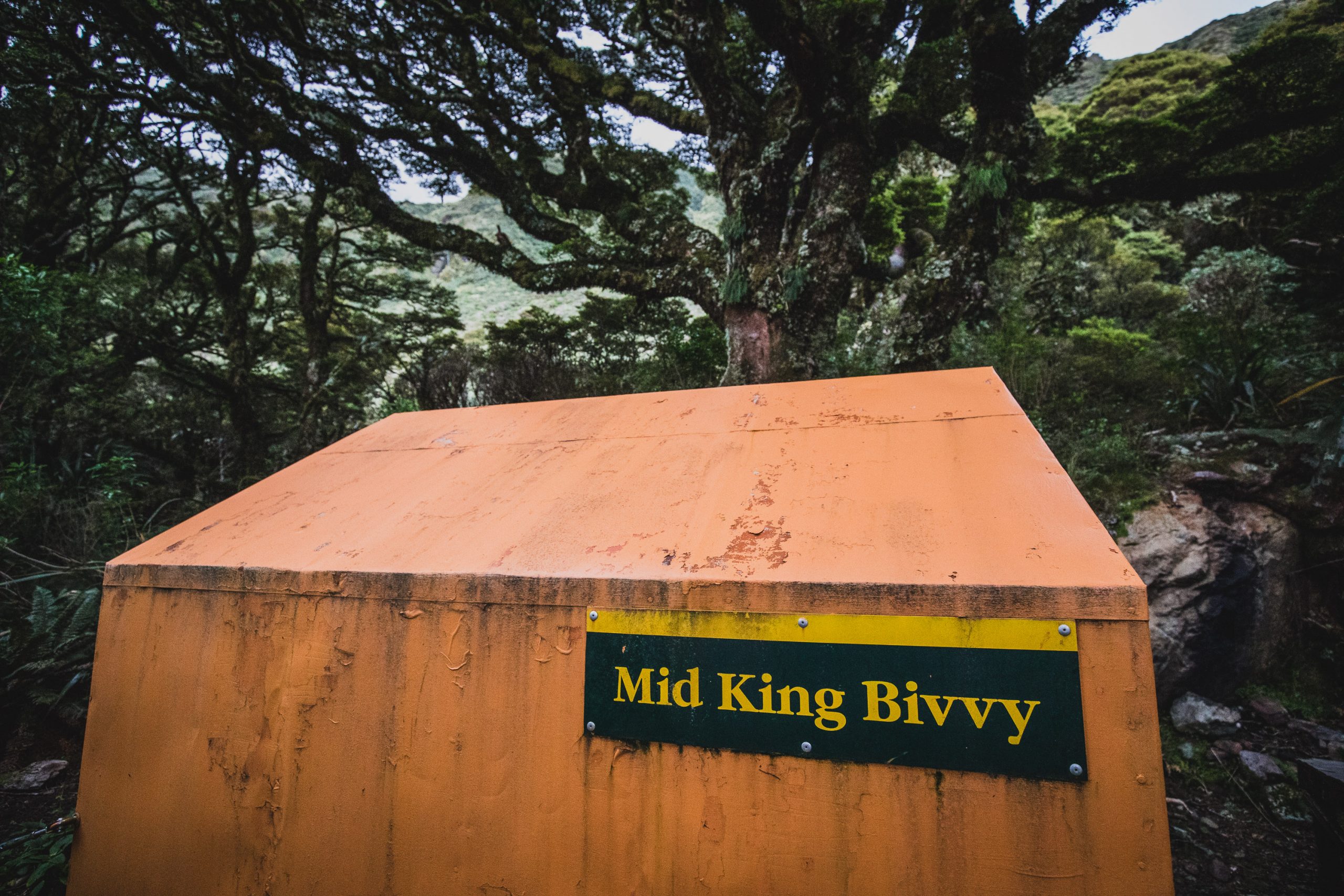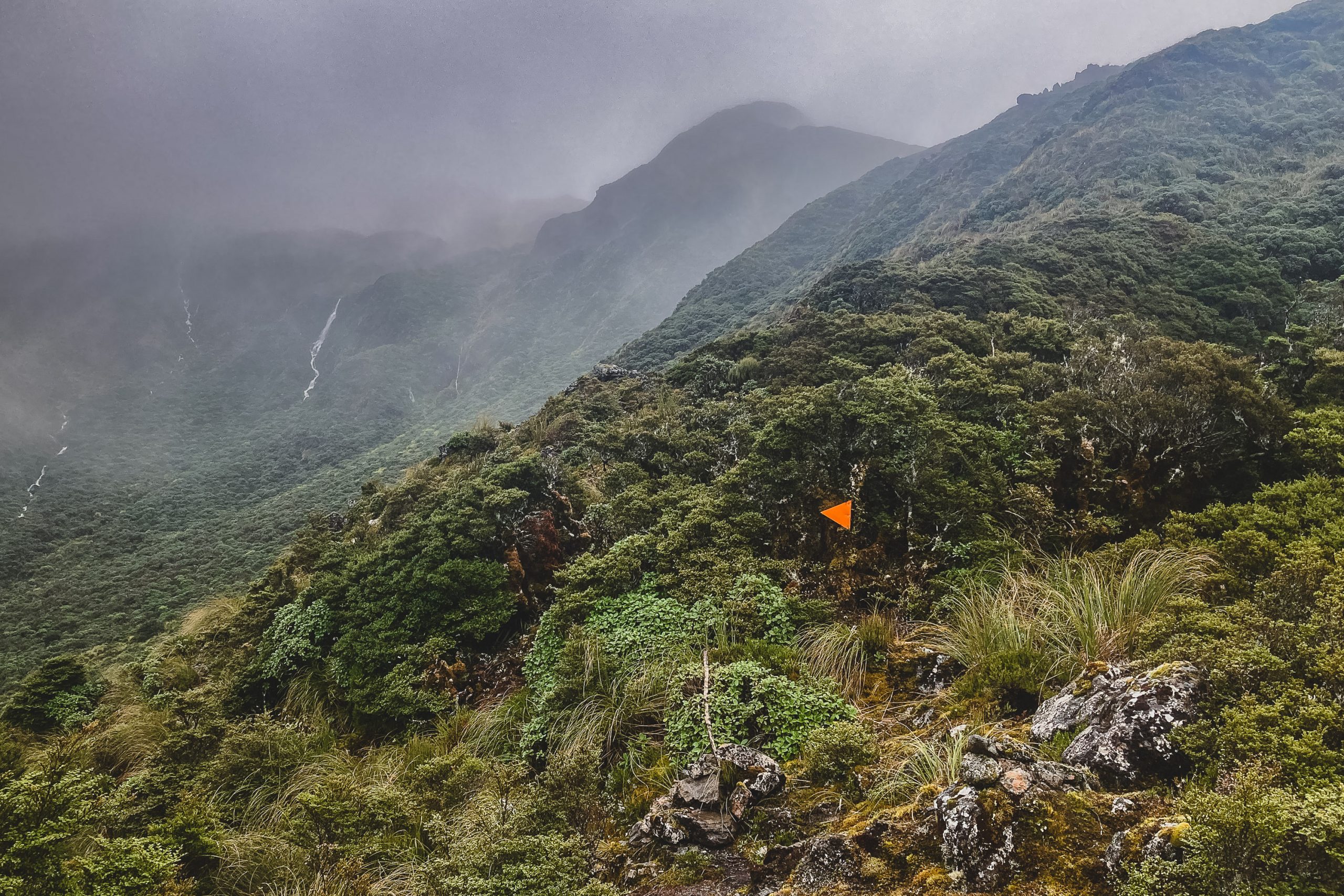 The route from the Bivvy down to Mitre Flats was far more pronounced than i'd expected. The ground trail was easy to follow and up top the ridge was very obvious. There are minimal makers though so you need to keep an eye on your location and the was also quite a but of windfall making it easy to loose the trail if your not paying attention. It was hosing down at thie point, it would much easy travelling in the dry. The trail spits you out just before Baldy Stream meets the much larger South Mitre Creek, I'd been nervous the whole way down the ridge about just how swollen Baldy Creek was going to be, I was relived to see it was still safley passable. Although I did need the aid of a branch as the current was strong enough to be constantly moving the rocks underfoot. With a bit of encouragement, Olive made it to the other side and we then followed and lost and followed the trail to the Barton Track swing bridge and then to Mitre Flats Hut.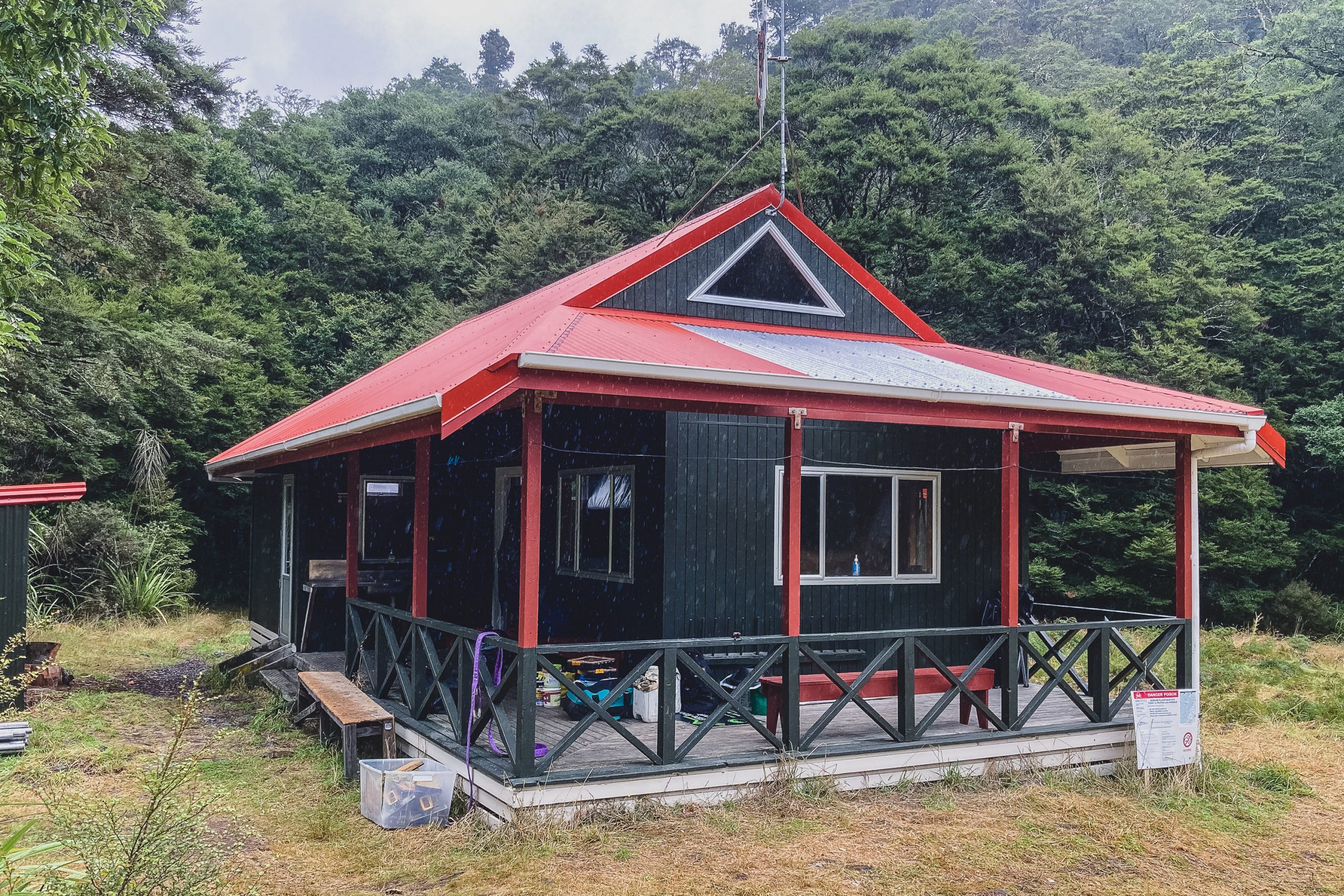 I reached Mitre Flats three hours after setting off from Mid King Bivvy, with my bung ankle and the slippery conditions i'd taken my time coming down. I was rewarded with the site of the freshly painted and reroofed Mitre Flats Hut! The last of the crew were waiting patiently for JD from Amalgamated Helicopters to come and pick up the scafolding and tools. I spent way to long chatting wih these two and eating lunch before beginning my walk back to the car via The Barton Track. I've walked this route a number of times recently and really love this section of track. Recent windfall made parts of it awkward but just over two hours later, thanks to Olives nose, I was standing next to a peice of ribbon noting the start of the Pinacle ridge track and my final push back to the car. I absolutely love Pinnacle Ridge, I can't thank the trail fairies who maintain it enough, over the past couple of years the marking has gotten better and even since my SAR rescue someone has been in and added a whole bunch of new Permolat markers. Its pretty much impossible to lose the trail now.
Three hours and a jumpstart later I was in the car heading towards Carterton and home.