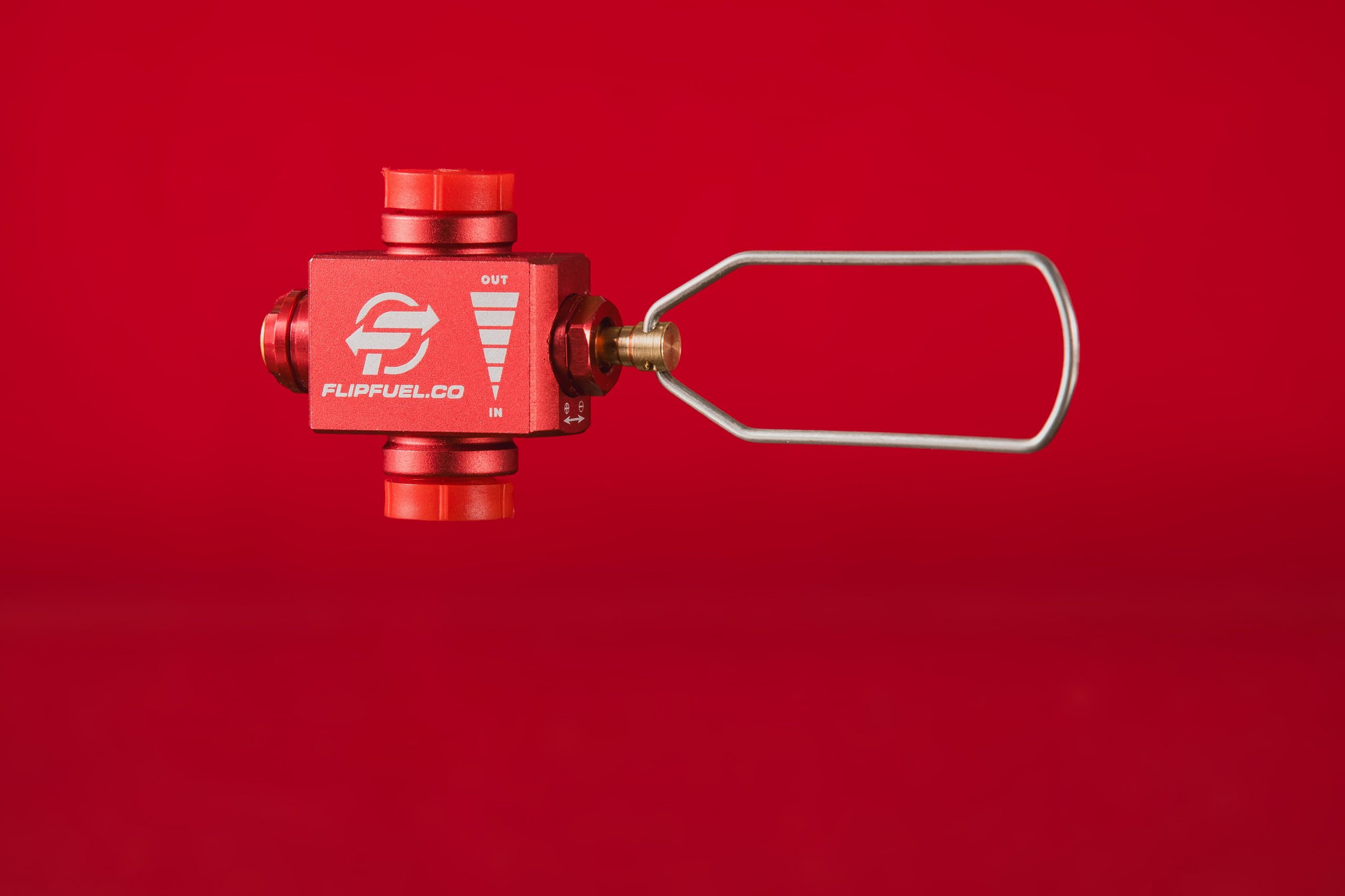 I first read about this Flip Fuel device on BikePacking.com back in 2022 and thought, Damn I NEED one of those. It's red, small, and pretty funky. It's designed to consolidate half-empty butane canisters, and it's super simple. If I'm heading into the hills for a day trip I'll usually take my little butane stove, and like everyone who uses butane canisters, you eventually end up with a bunch of partially used ones. That has meant that on trips where I should have taken one, I've ended up taking two, just in case one runs out and I don't get my hot chocolate! The Flip Fuel is a way to consolidate those half-empty cans.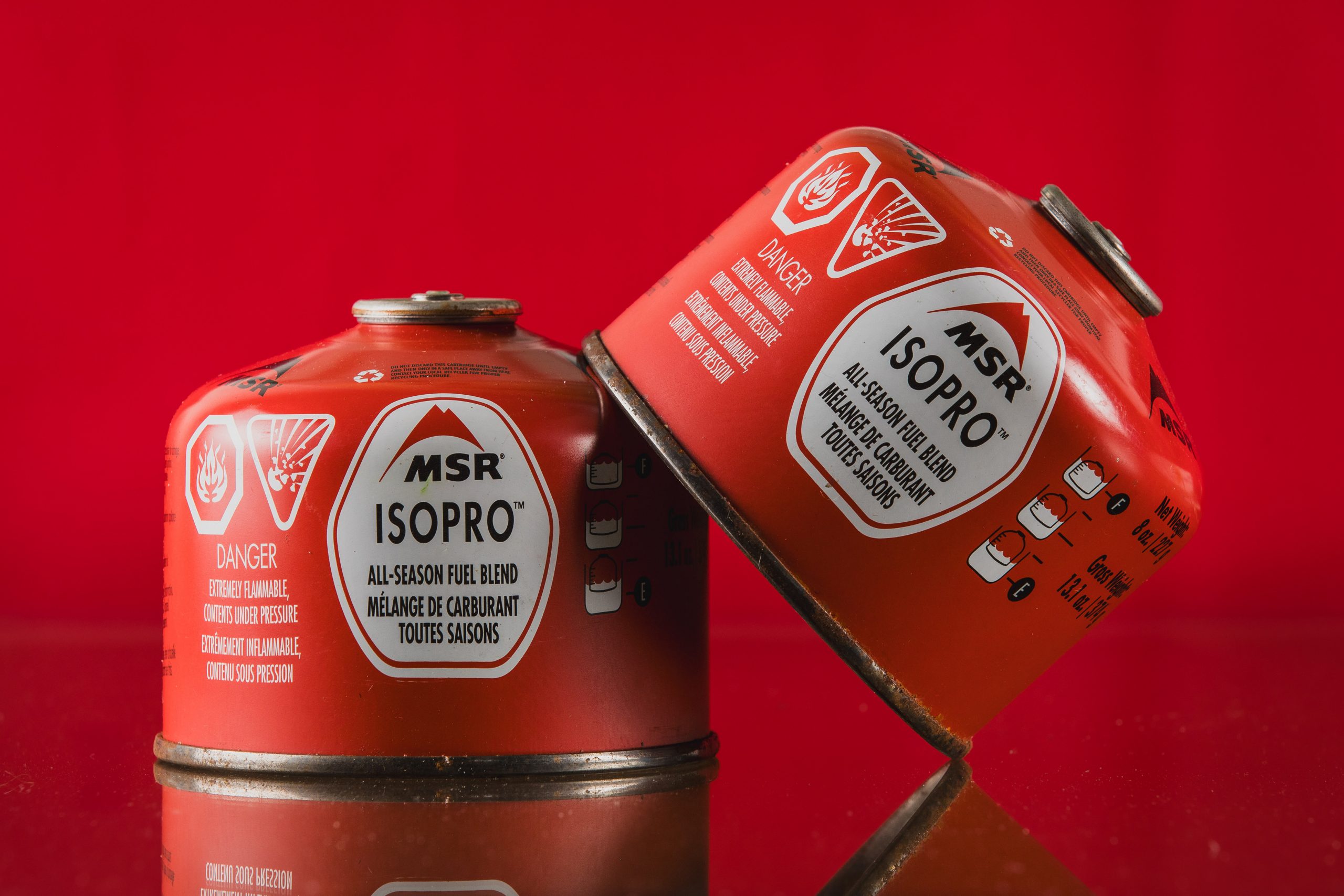 It's a pretty simple process. Grab two partially full butane canisters. Decide which one you want to fill, and throw it in the freezer for 5-10 minutes. Meanwhile, grab the donor canister and put it in direct sunlight, also for five to ten minutes.
When 10 minutes is up, grab your cold canister and thread it onto the IN side of the Flip Fuel, and thread your warm canister onto the OUT side of the Flip Fuel. Once they are done up tight open up the valve and you will be able to hear that warm butane gas heading down into the cold canister. Once it's stopped, close the valve. Now you have one almost empty canister and one that's not so empty. I just puncture my empty ones with a hammer and screwdriver and put them in my recycling bin.
The whole process is so simple, quick, and saves on space in my pack, I can't believe I didn't buy something like this sooner.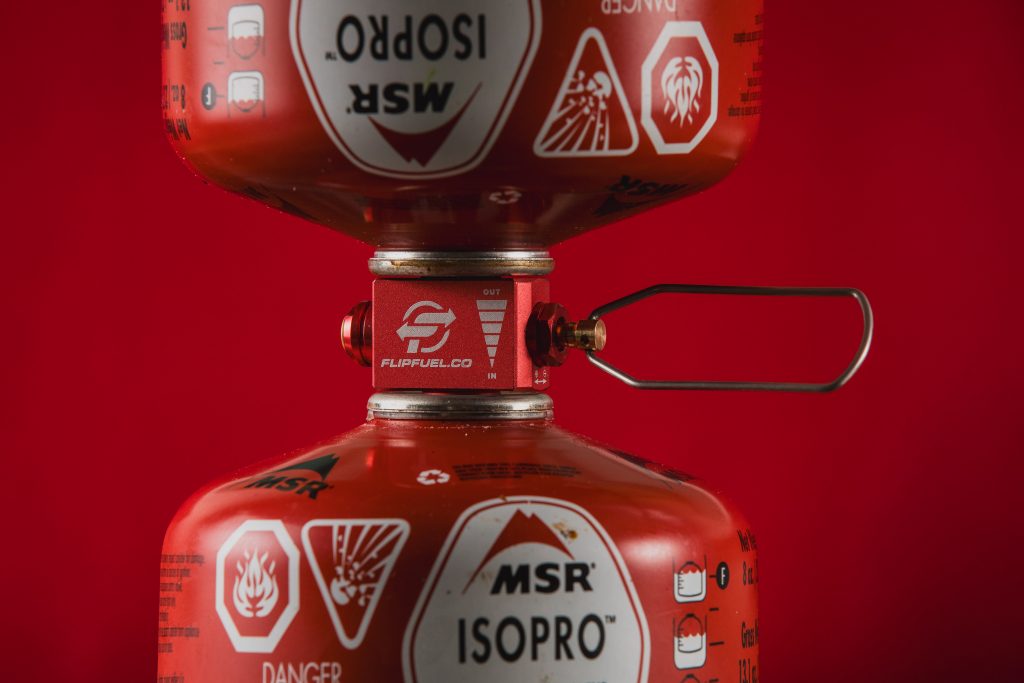 I should note that when I first got my Flip Fuel, I was super stoked and started showing Max, Elliot, and Emma just how rad this NEW thing was. Emma was quick to point out that 20 years ago, when we both worked at the legendary Wellington tramping shop, Mainly Tramping, we actually sold a similar device (well clearly I never sold one). Minutes later she found one on Ali Express and one on Cyclewerks, both for a little bit cheaper than what Flip Fuel sells their version for online. Now if you want a red one, great after-sales service, and a solid warranty then you can grab a Flip Fuel HERE for NZ$79 delivered to your door, Coffee Outdoors in Wellington, NZ also sell them locally for $70. If you want to risk the Ali Express one it will be about $40 bucks once it arrives and the Dick Smith one will set you back $37 including shipping to NZ (but it aint red).