The weather hasn't been that amazing of late, and I recently made a promise to Max that our next overnight in the hills would be during good weather. No heavy rain, no swollen rivers, and no high winds that you can't stand up in. You know, just a rare day in the Tararua. Honestly, I'm kind of with him, I need a day like that on the tops… It seems my last three trips above the bush line have all been marginal. Tackling a day walk though is so much easier. Even if the weather is rubbish you know there's a dry change of clothes in the boot of your car, you know you will definitely have a mattress to sleep on and if it's pissing down, you know you can use all your dry clothes on the walk.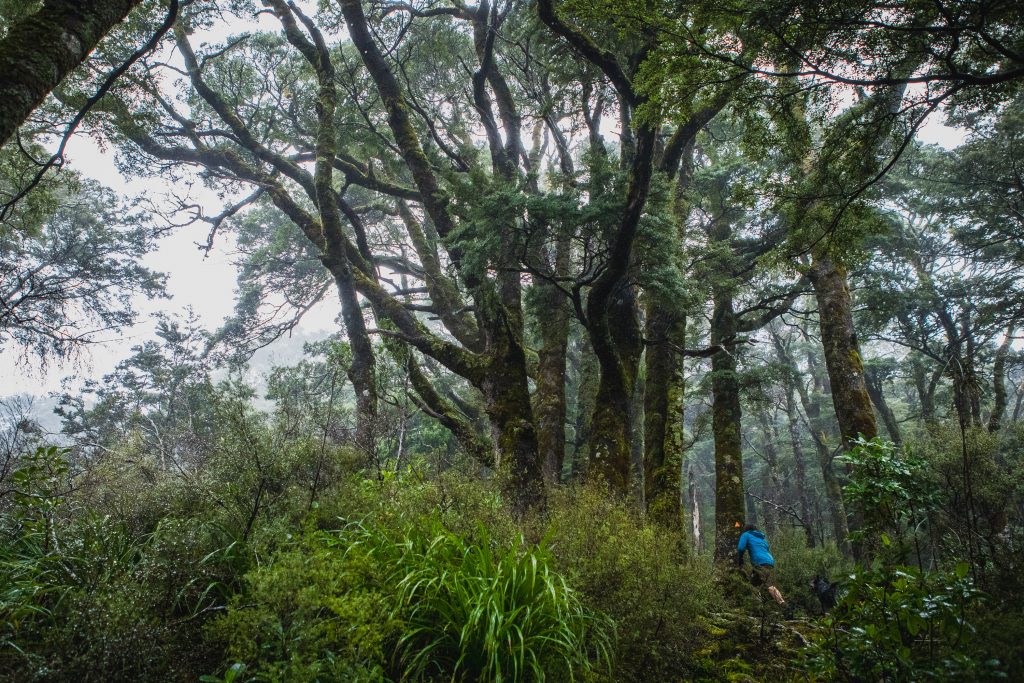 A couple of weeks back Max and I decided to make use of an otherwise crap day to go and try and find Pig Flat Hut near Mountain House Shelter. We were on a bit of a private hut bagging buzz after checking out Joe Gibbs Memorial Hut with his Junior Adventure Racing team a few weeks prior. I also wanted to show Max part of the Carrington Ridge track that I used to walk as a college student growing up in Masterton and combine that with the Pa Punanga/Holdsworth Lookout route.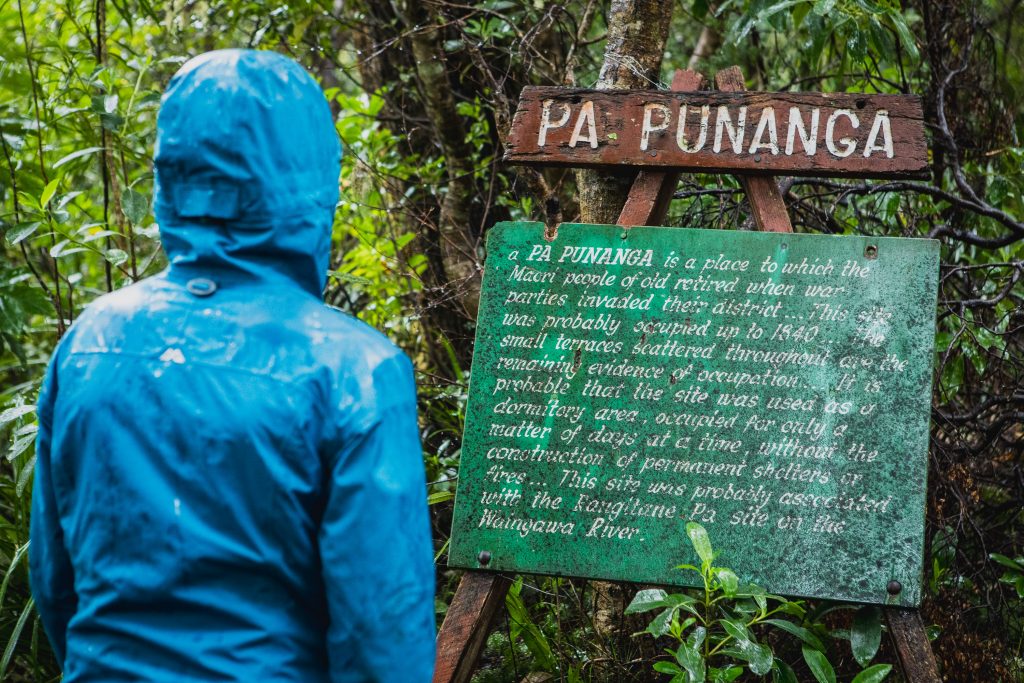 Like most Tararua trampers, I've walked past the turn off to Pa Punanga countless times but never ever set foot on it, the sign for the track is immediately after you cross the footbridge at Holdsworth Lodge, for most people it normally doesn't even register. After looking at my map for possible day walks, I'd settled on a loop taking in Pa Punanga, Carrington Ridge, and time permitting Pig Flat Hut, we'd exit via the River Ridge Track opposite Mountain House down to the Atiwhakatu Stream and loop back to the car.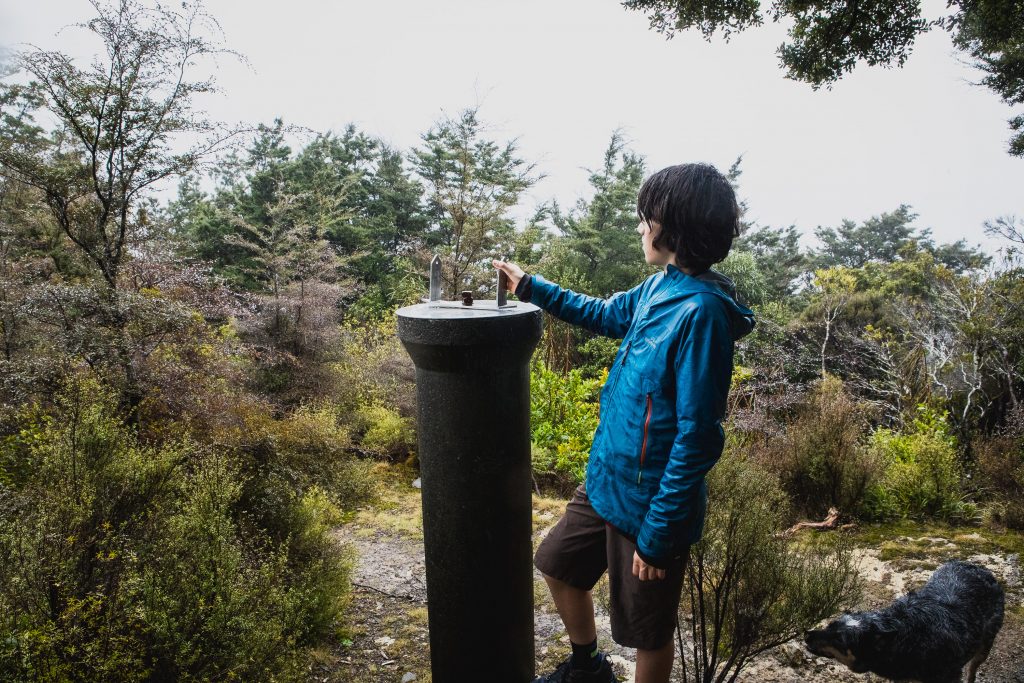 As we got closer to the Remutaka Hill Road the rain started pouring down, for a second I contemplated asking Max if he wanted to turn back, luckily though he didn't class a day walk as a "tramp" and was fine to get sodden knowing that there would be warm clothes and a Claireville Bakery Cronut waiting for him in the car.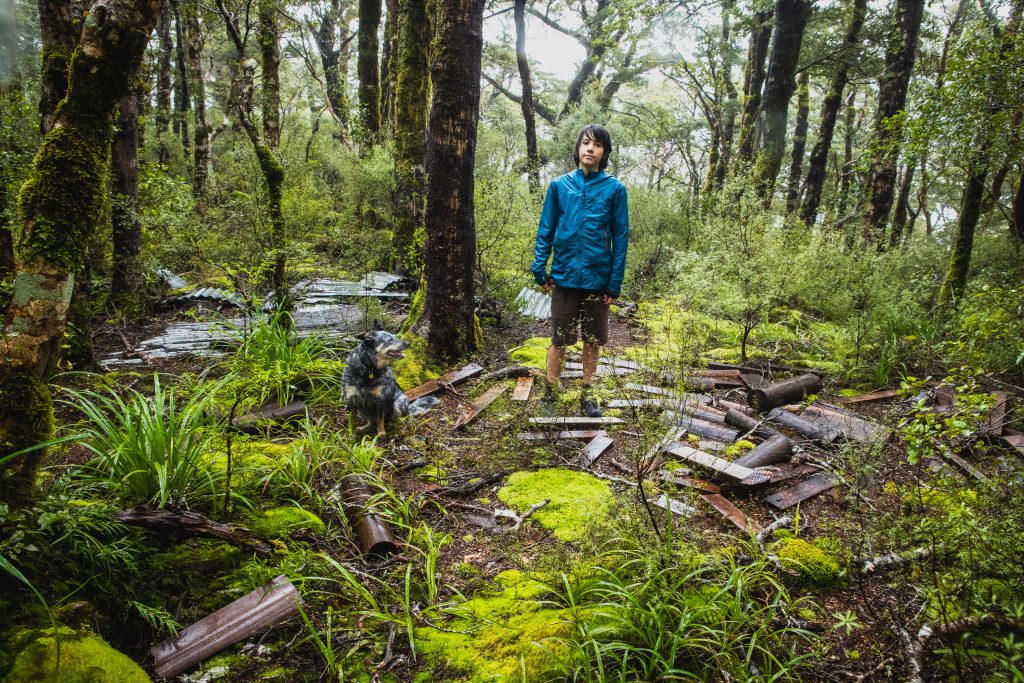 After you hook a left off the Atiwhakatu Track you almost immediately cross the Gentle Annie Creek, there is a bridge marked on the map, but you will struggle to find it because it is not there, but if the creek is running low it's easy to cross with dry feet. The track starts to climb, immediately. To reach the Holdsworth Lookout you climb 260m vertical in just over 500m of trail, there is no respite on the accent. Well, there is the rather informative Pa Punanga sign, which I have to admit I knew nothing about. It turns out this ridge was a spot where local Maori from Rangitane Pa would come and hide from raiding war parties, they carved small terraces out of the hillside (some are still evident today) and would hide out here for a couple of days, there were no permanent shelters, it was just a temporary hiding spot.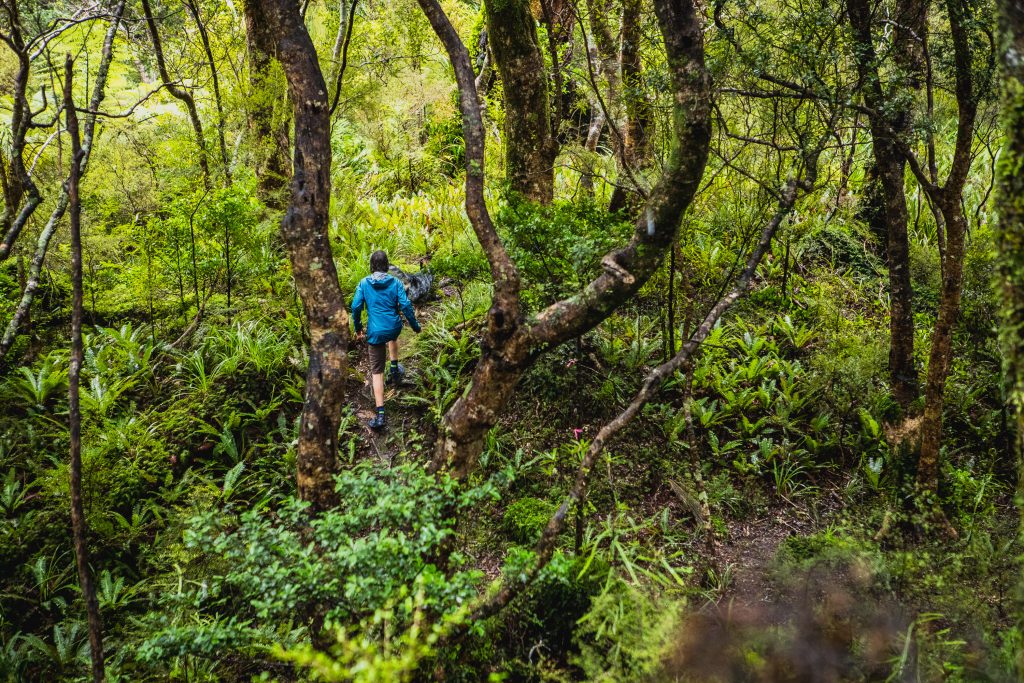 There was no view when we got to the Holdsworth Lookout, and the rain was not letting up at all. On the map, the track stops here, but the track does definitely not stop. I thought we might be using the compass, but the foot trail and assortment of markers meant that you'd have to work pretty hard to stray off the ridge. There was plenty of windfall about from the storm two weekends prior but not enough to make following the trail hard by any means.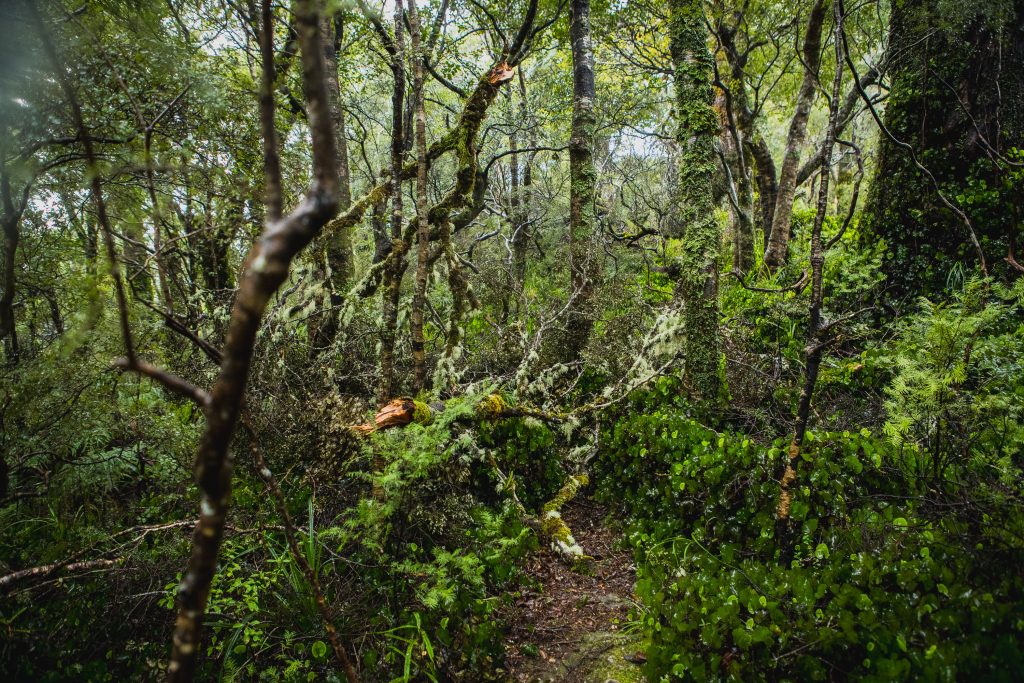 After almost an hour of walking, we passed through the Gentle Annie Saddle, it's about as saddle-like as they come. It sits at 440m, only 120m higher than Holdsworth Lodge, in fact following the creek to the saddle is a popular route too. After the saddle, the track climbs for a couple of hundred meters to meet Carrington Ridge and a beautiful handmade sign. I would hazard a guess that the sign was painted by the same person who painted and installed the ones on Pinnacle Ridge.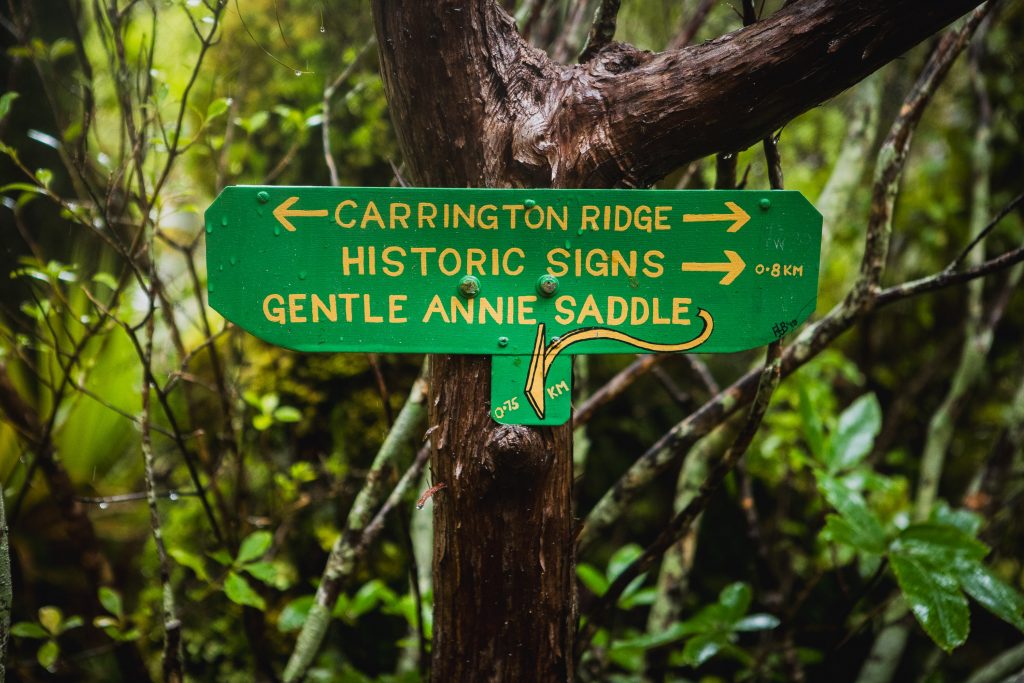 It's plain sailing from here as we climb gently up to •801, you do get to swing by some classic old carved NZ Forestry Service signs that once were waist-height. Just like the ones at Cone Saddle, these are also now well above head high as the trees they are attached to continue to grow!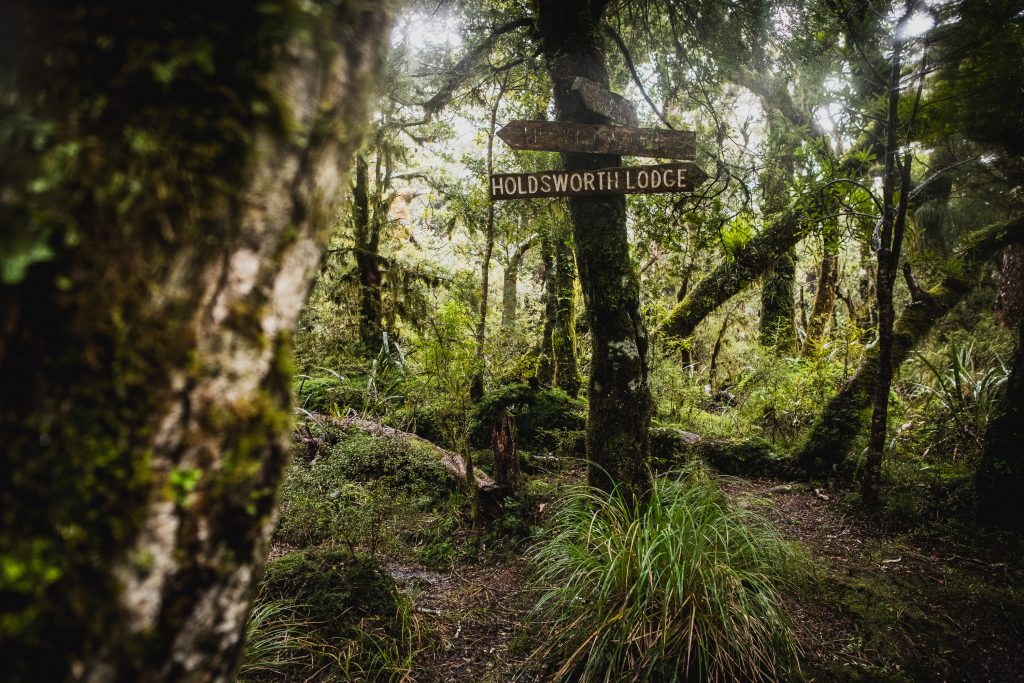 With our day packs and trail shoes on we made light work of the descent to meet the Gentle Annie track and then, after just a hop skip, and jump we were at Mountain House Shelter scarfing down our salami and cheese sandwiches.
We knew vaguely where Pig Flat Hut was supposed to be, but as we'd come across the Pig Flat high point on the way, I had noticed that the trail was flanked by dense Leatherwood, leaving Mountain House we decided to enter the bush just before the River Ridge Track and sidle south under the leatherwood on to the ridge under Pig Flat. We dropped down to around 720m and figured we must be on top of the hut, but nothing was jumping out. Max reckoned he saw some spouting, but I told him it didn't have any and was just wrapped in a tarp. "Is it blue?" he asked.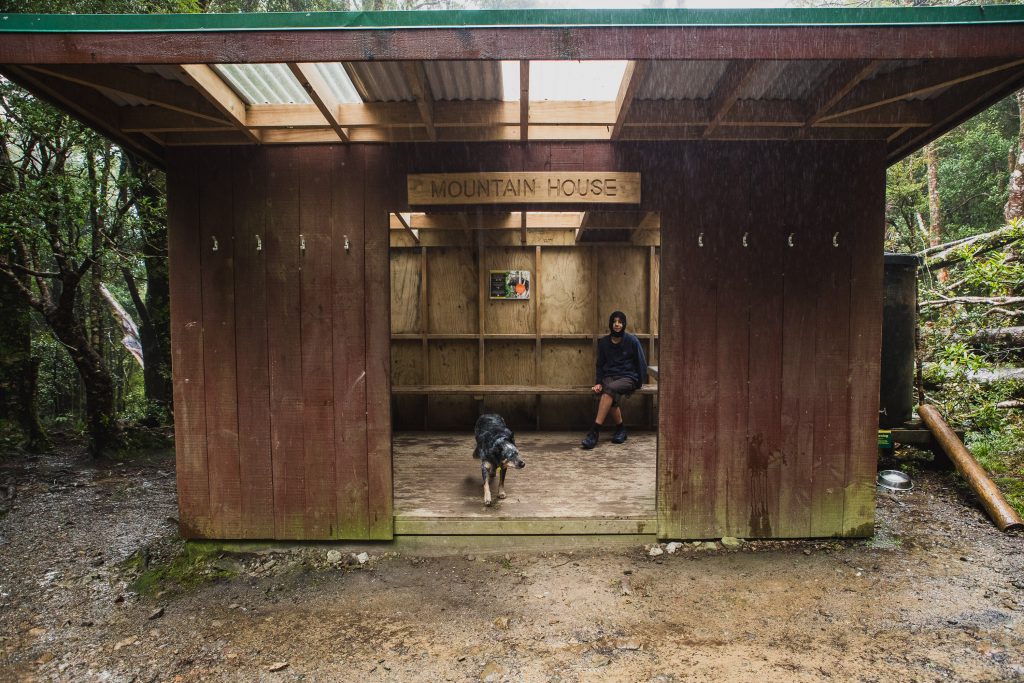 I have no idea how he saw it through the dense bush, but after descending another 20 meters we were now sitting inside the bone-dry (but kinda gross) hut, Max said there was no way he'd sleep in it. 20m climbing later Pig Flat Hut had all but disappeared back into the trees, you definitely don't see it until you are right on top of it.
Our original plan was to take the River Ridge Track down to the valley floor, but those cronuts and the Gentle Annie Track made a more compelling case and in less than 50 minutes we were at the car getting changed and stuffing our faces with vanilla custard goodness.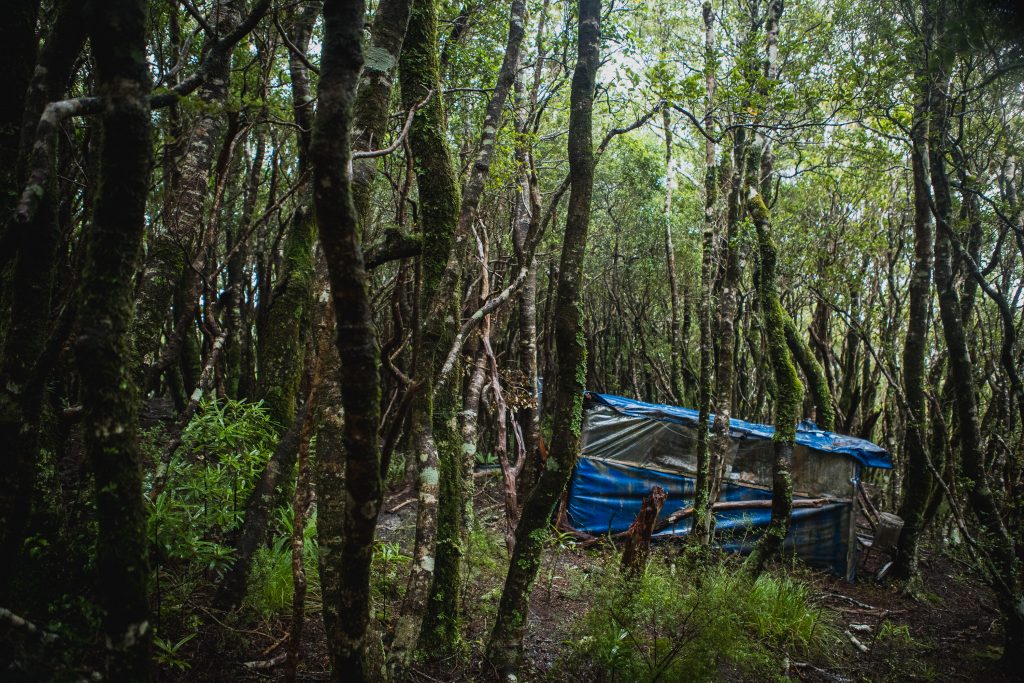 It's a fantastic little day loop with some great history that I'd highly recommend, on a sunny day with views it would be especially stunning.